WinAir
World-class Aviation Management Software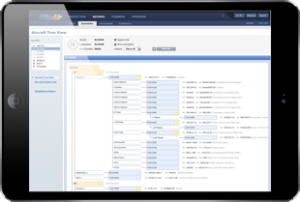 Each WinAir edition, though designed with different levels of functionality based on client needs, operates with the same workflow standards. Fixed and rotary wing operators and MRO facilities can upgrade between editions, select additional modules for increased functionality, and request software customization based on their varying needs.
---
Everything you need
Purchasing
Inventory Management
Maintenance Management
Production Control
Cost Accounting
Invoicing
Benefits
Structural integration: WinAir's maintenance and inventory control structures are tightly integrated, which ensures data integrity and eliminates duplication of work.
Cost-efficiency: WinAir replaces multiple software systems with one. The subscription program offers lower up-front costs, stable monthly payments, and no annual renewal fees.
Streamlined procedures: WinAir has thousands of built-in procedural controls to assist clients in improving the overall safety and efficiency of their maintenance and inventory processes.
Centralized data: WinAir stores an unlimited amount of historical data for quick viewing and extensive reporting options.
Improved aircraft dispatch and reliability: WinAir assists operators in improving aircraft dispatch and reliability statistics.
Easier regulatory audits: Regulatory agencies have recommended WinAir to operators.
Pinpointed costs: WinAir manages inventory requirements with specific costs, rather than averages.
Retained in-house knowledge: WinAir allows you to collect, share, and permanently retain knowledge accumulated by personnel.