WinAir
MRO Package
This package offers a competitive edge to MROs by providing them with the tools necessary to effectively manage all aspects of a customer's aircraft visit, from the initial planning and maintenance activities, through to the final invoicing stage. It has the capacity and scalability to meet the unique needs of companies, whether an expanding operation or a medium to large MRO.


Package Highlights
Create invoices instantly based on live system data for even the most complex mark-up structures
Capacity to identify second billing and to include their costs and keep clients in the information loop
Improve competitiveness—manage variable labour rates by skill to receive savings that can be shared with clients
Save time and streamline processes by going paperless with digital signatures
Total operational transparency—manage completed work versus outstanding and actuals versus estimates
Real-time labour tracking to ensure for accurate billing
Custom and All Inclusive options to meet your unique business requirements
Whether you are migrating from a legacy-based system, making the switch from another solution, or are making the move to the digital realm, the WinAir MRO Package comes equipped with all the necessary elements required to streamline your operations and bring newfound transparency to your hangar floor.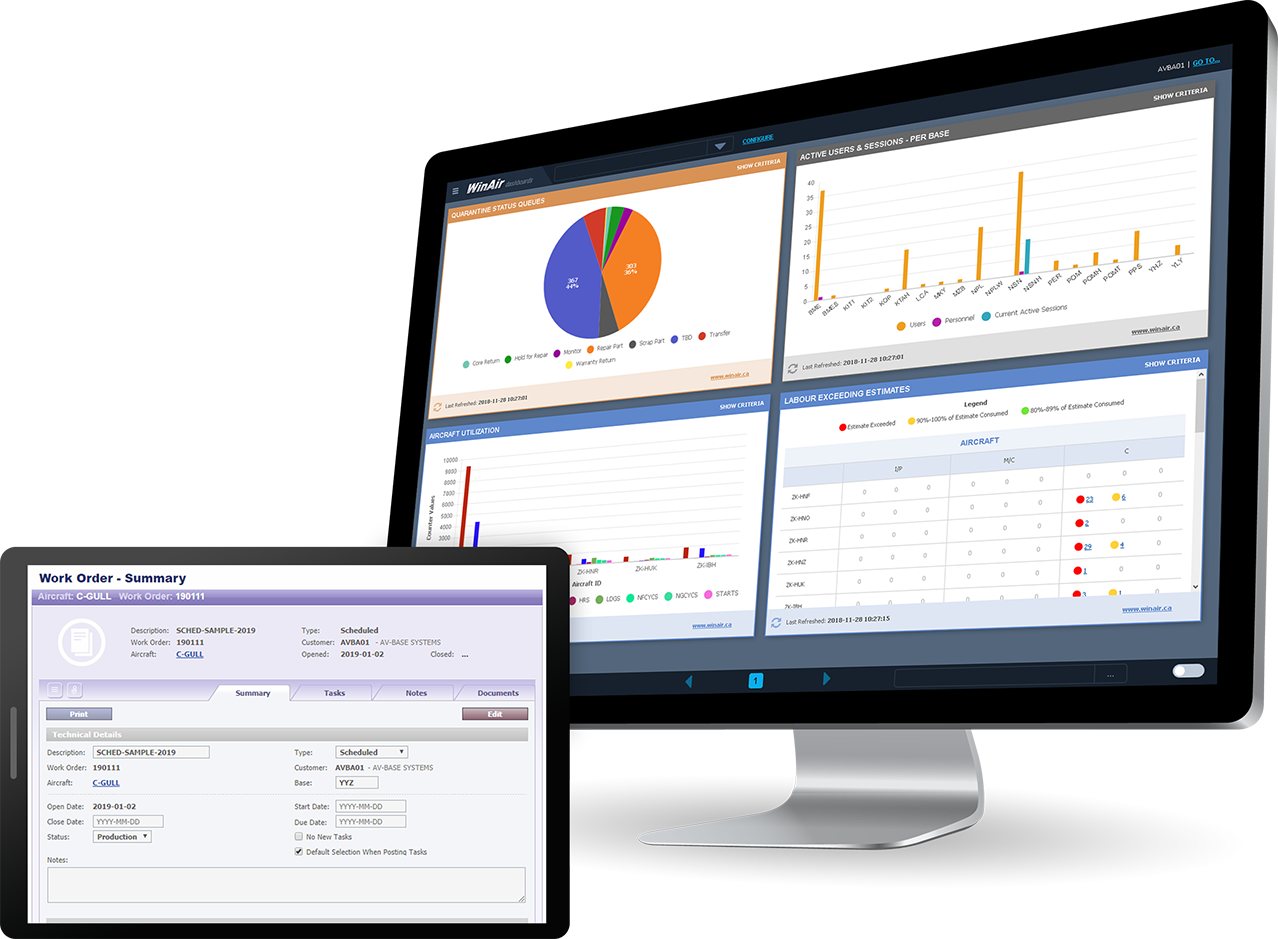 Tell Us More About You

I'm a

Director of Maintenance

I'm a

Inventory / Parts Manager

I'm a

Chief Financial Officer

I'm an

IT Admin / Manager
Improve Workflow Efficiency—Go Paperless and Increase Productivity
Effective compliance management
Streamlined maintenance scheduling
Efficient, methodical, and "True-to-Life" components tracking
Power to create user defined automated processes to eliminate manual inputs and the duplication of work
Ability to manage an unlimited number of aircraft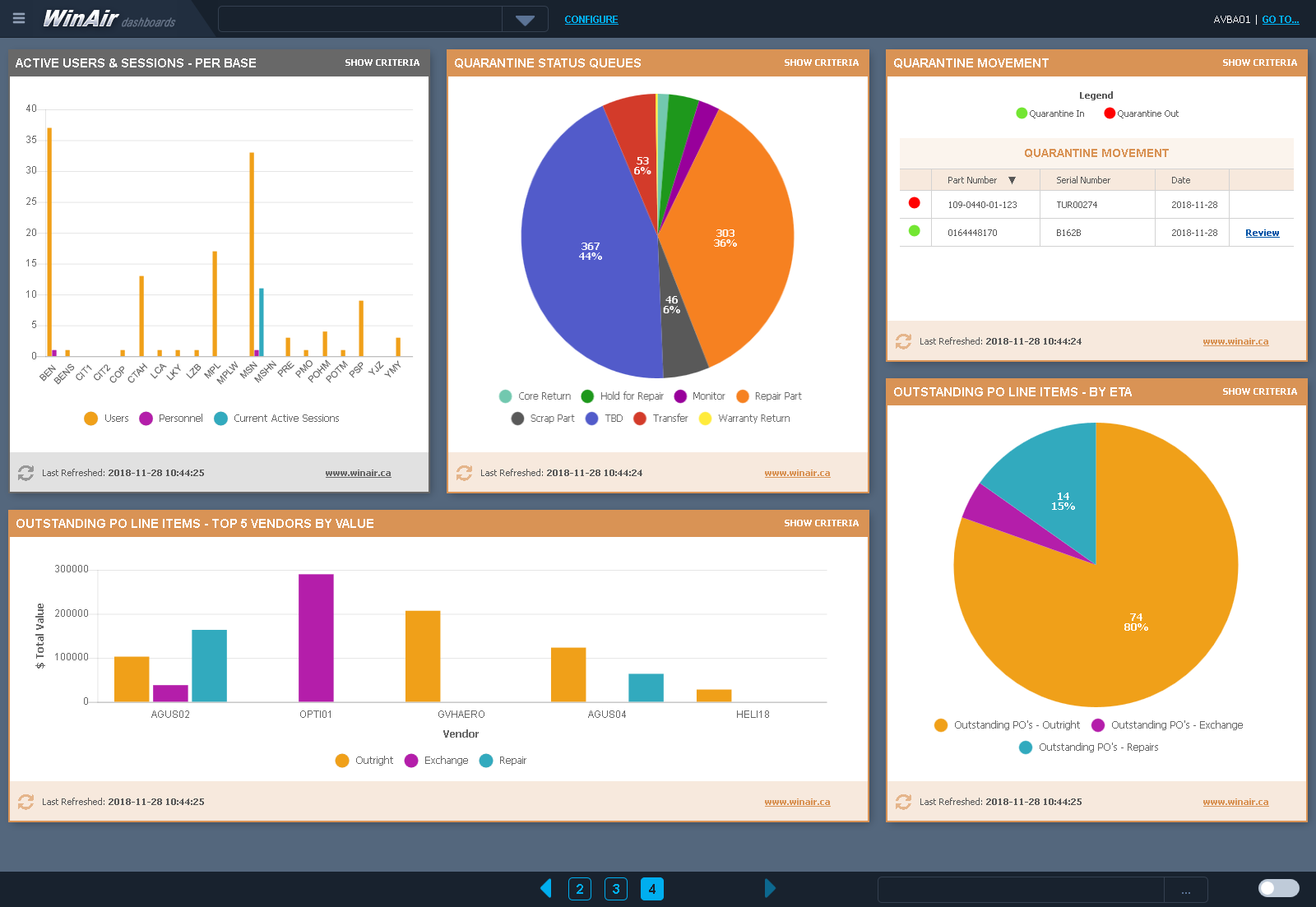 Reduce Overall Maintenance Costs by Maintaining a Lean Inventory
Predefined tasks to ensure precision and reduce redundancy
Comprehensive and robust inventory control to ensure accuracy and maintain compliance
Integrated required parts workflow for increased visibility and easier decision making
Advanced queue-based work processing that directly aligns with industry best practices
Remote accessibility to guarantee system access for technicians in the field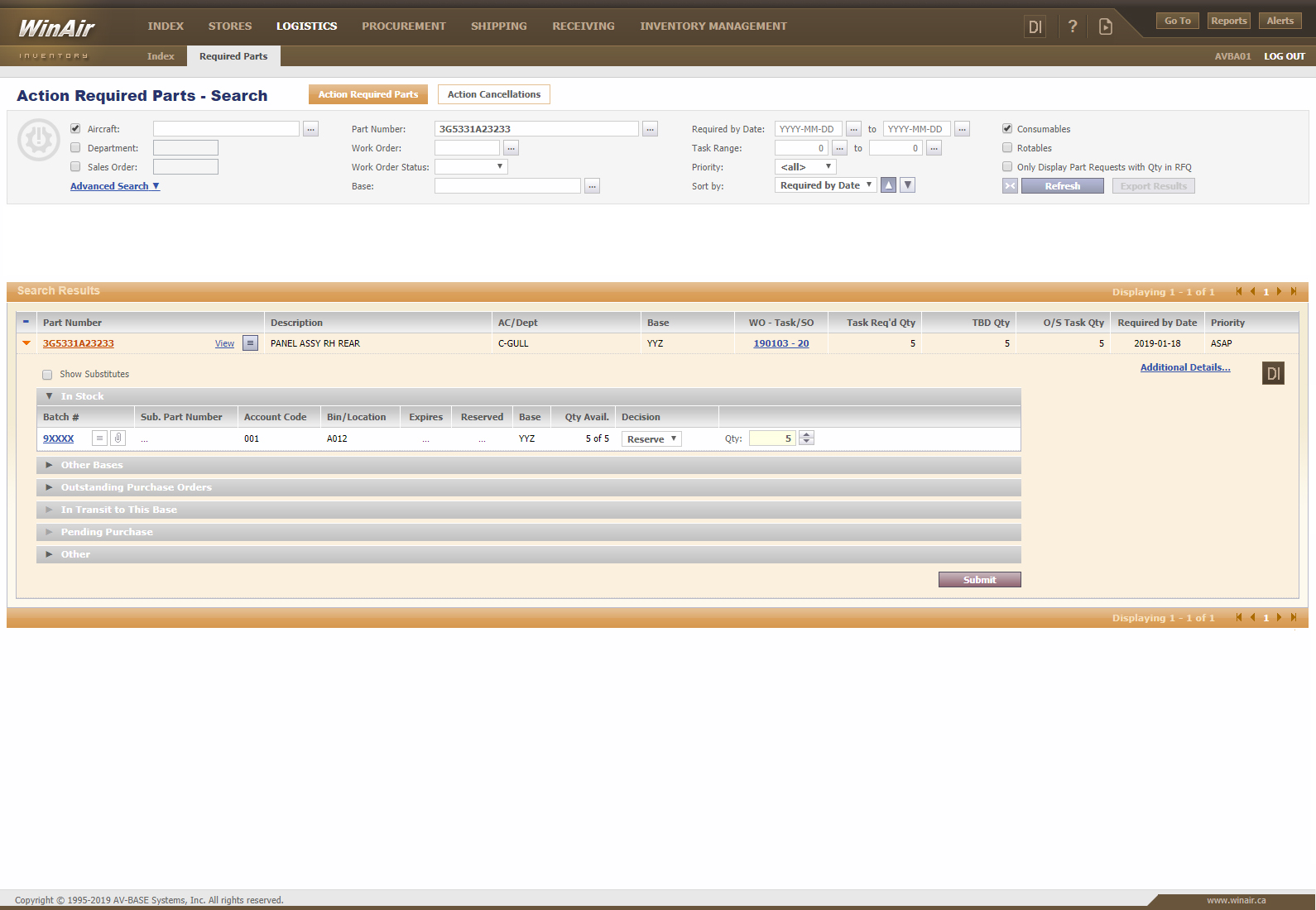 Streamline Invoicing with a Workflow that Directly Aligns with MRO Work Steps
Sophisticated purchasing, receiving, and RFQ Creation
Produce accurate and reliable financial reports
Export data to accounting software and integrate with financial systems
Detailed and precise transaction history records
Robust invoicing functionality—use billing codes, manage multi-currency pricing, apply mark-ups, administer variable labour rates, and generate invoices instantly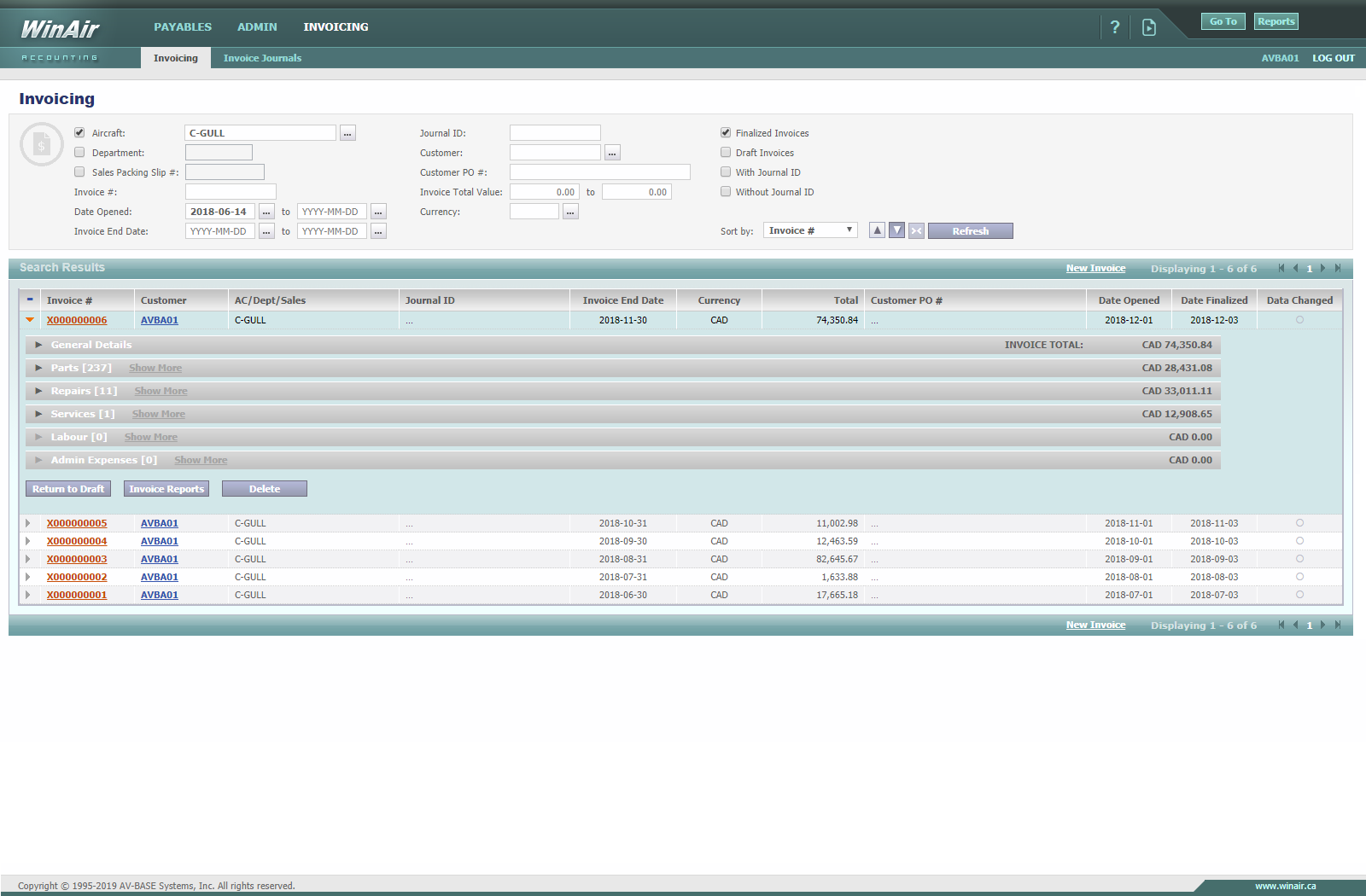 Powerful Software on the Font-End Supported by an Equally Robust Back-End
Accurate and expedited data migration
Unparalleled ongoing customer service
Fully browser based software—data accessible using internal and external network connections
Increased role-based navigation and index page summaries        
Software ease of use, simple navigation, and comprehensive search functionality
Data loss prevention functionality to ensure that information is never lost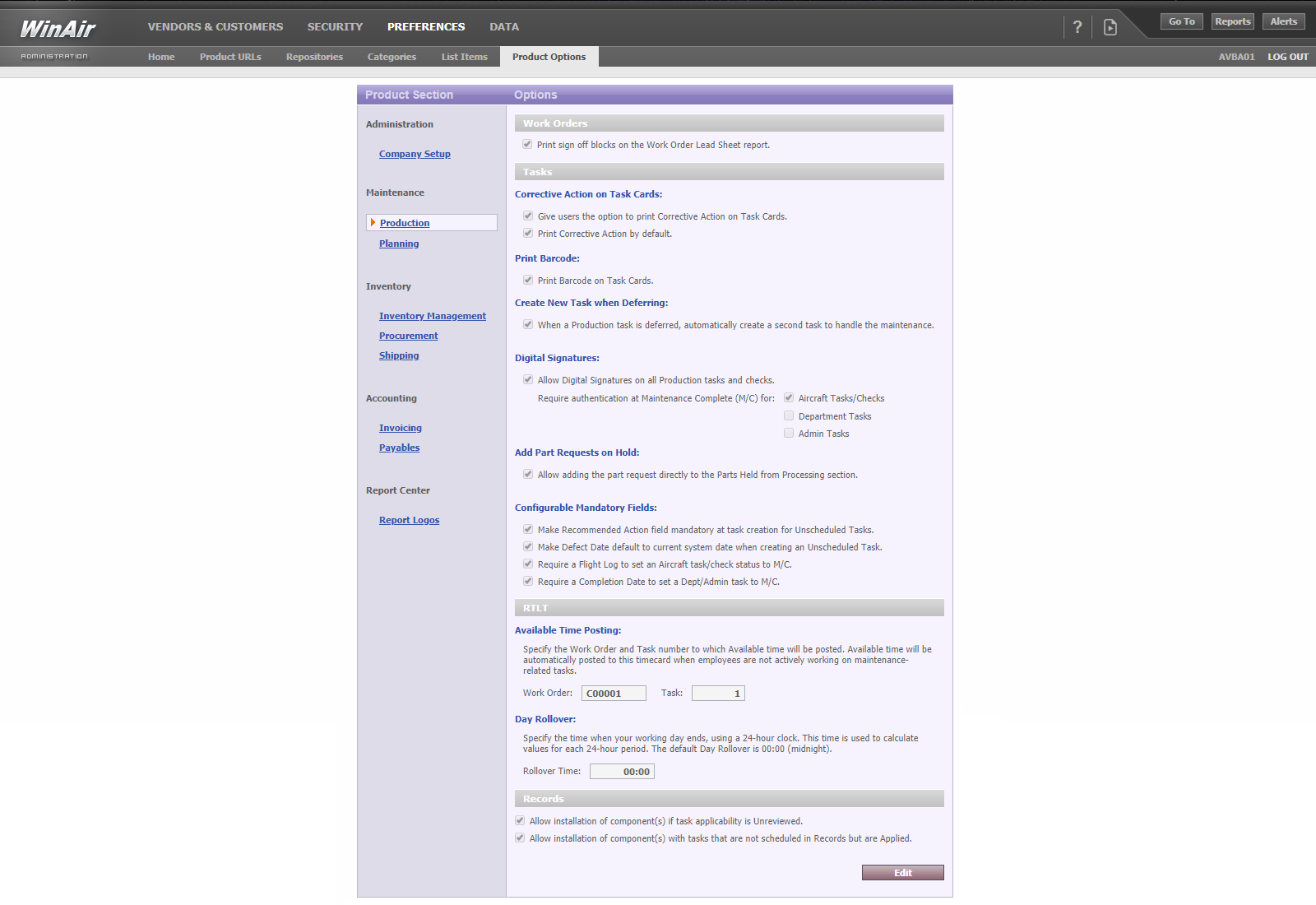 Expedite Business Processes to Save Overall Costs
Seamless integration with your operation
Solution scalability to accommodate for growth 
Proven experience and thorough industry knowledge  
User access to real-time and integrated data to keep you up to date at any moment
Software accessibility worldwide using any internet connected device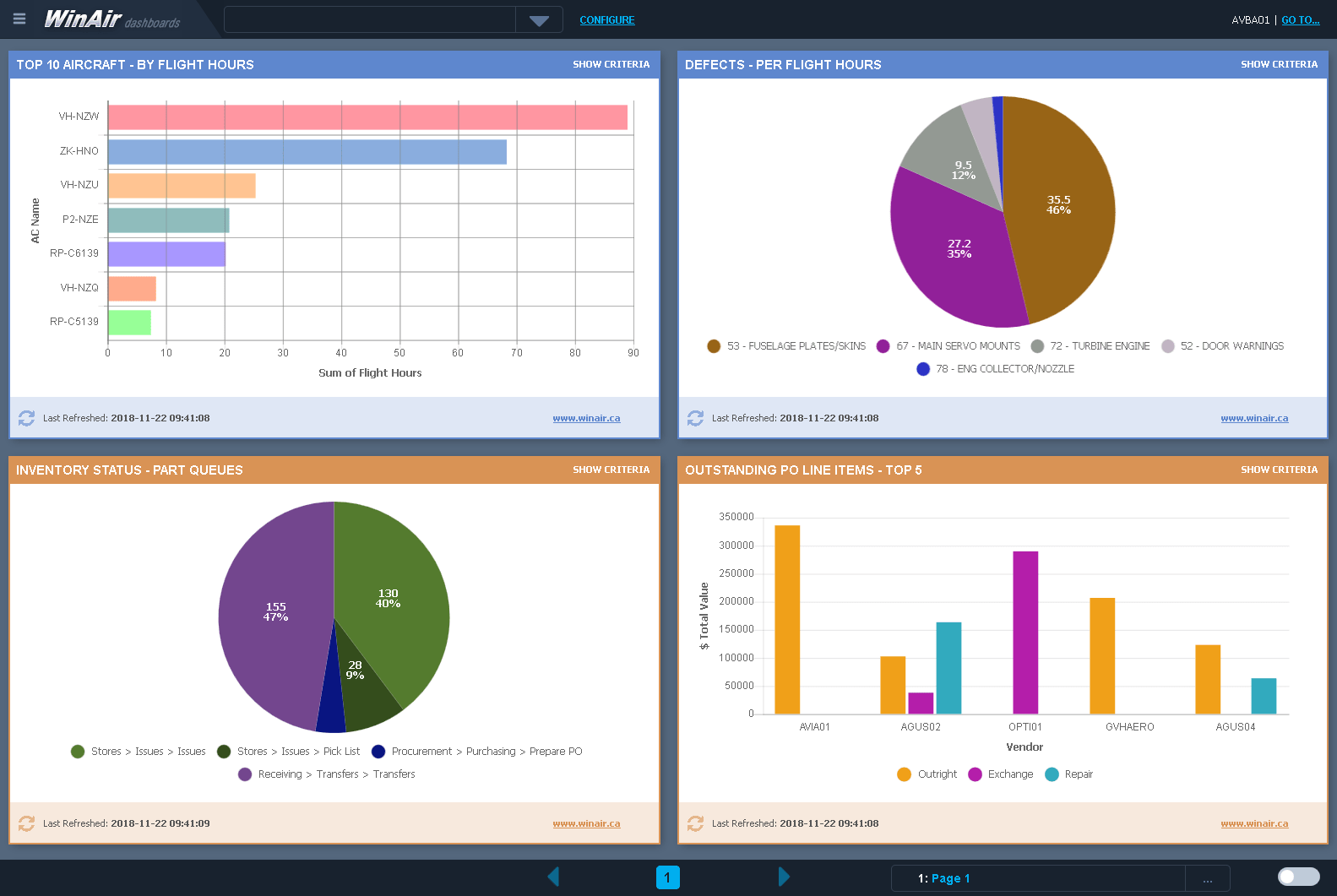 Why choosing WinAir is right for you.
(Click on a user role in a box above)
Keys to Success
Comprehensive Needs Assessment
Tailored Software Package
Customized Training and Implementation Plan
Dedicated Project Management Team
World Class Client Support
Want to find savings in your maintenance budget?
Contact us now to speak with a WinAir Solutions Representative about your operation's specific needs.