Leader in Aviation Management Software

WinAir is the top pick for organizations concerned with reliability, compliance, and having access to data they can trust. The company has over 30 years of experience as a leader in aviation management software. Businesses world-wide rely on WinAir to efficiently and effectively track and manage their aircraft maintenance and inventory control.

With the latest release of the software, WinAir Version 7, WinAir's clientele are benefiting from a bottom-up approach to aviation maintenance management that follows actual industry best practices. This makes it easy for users to quickly embrace the software, grasp the product knowledge, and accurately provide comprehensive data to management.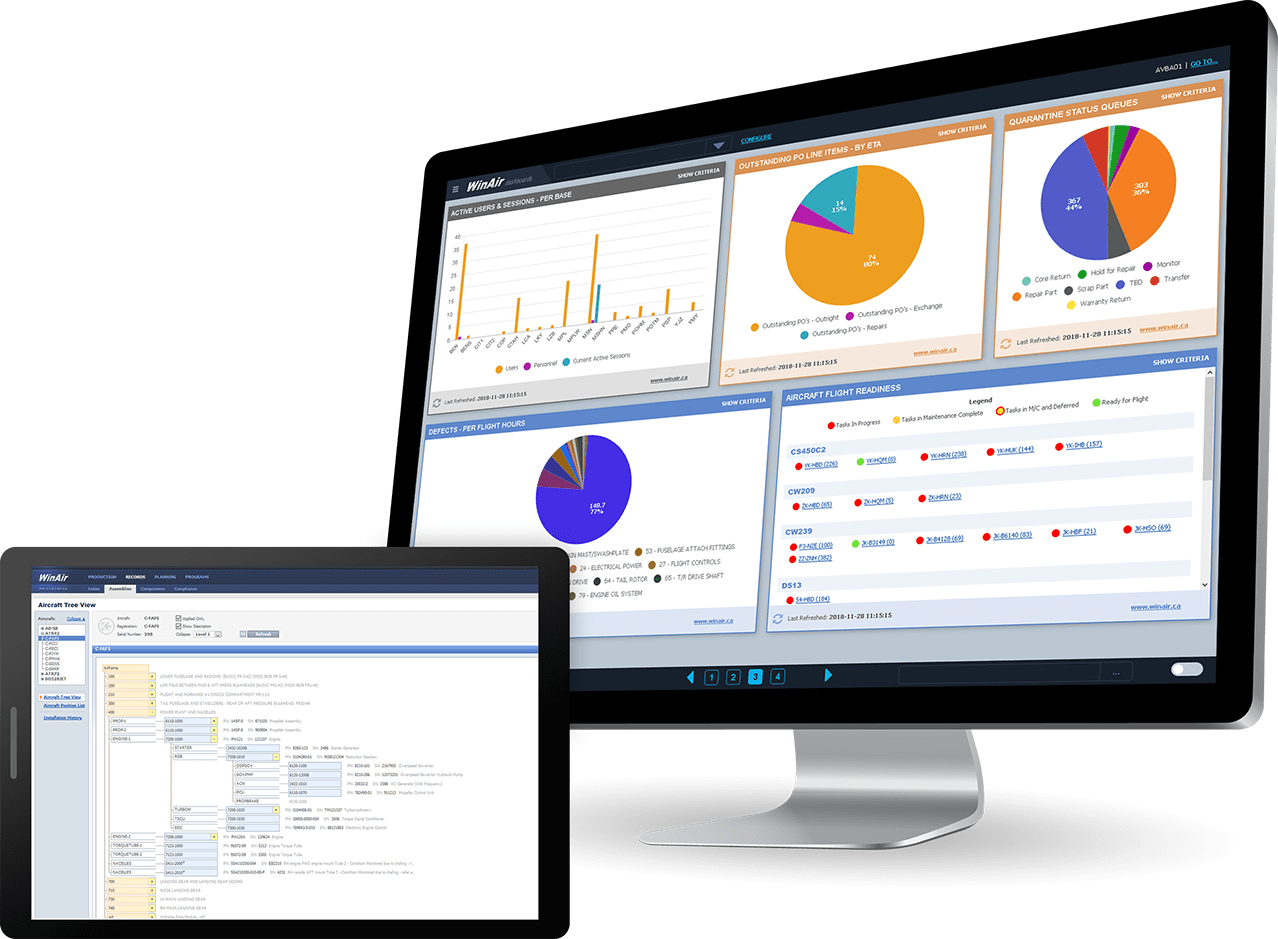 Our Global Client Base
WinAir is proud to serve hundreds of aviation operations in over 30 countries worldwide. Companies using WinAir conduct business out of bases located in some of the most remote regions of the earth. Our software is the solution of choice for over 15,000 end users, who manage the maintenance activities on more than 9,000 aircraft.
Serving
30
Countries Worldwide
Solution of Choice for Over
15000
End Users
Manage More Than
9000
Aircraft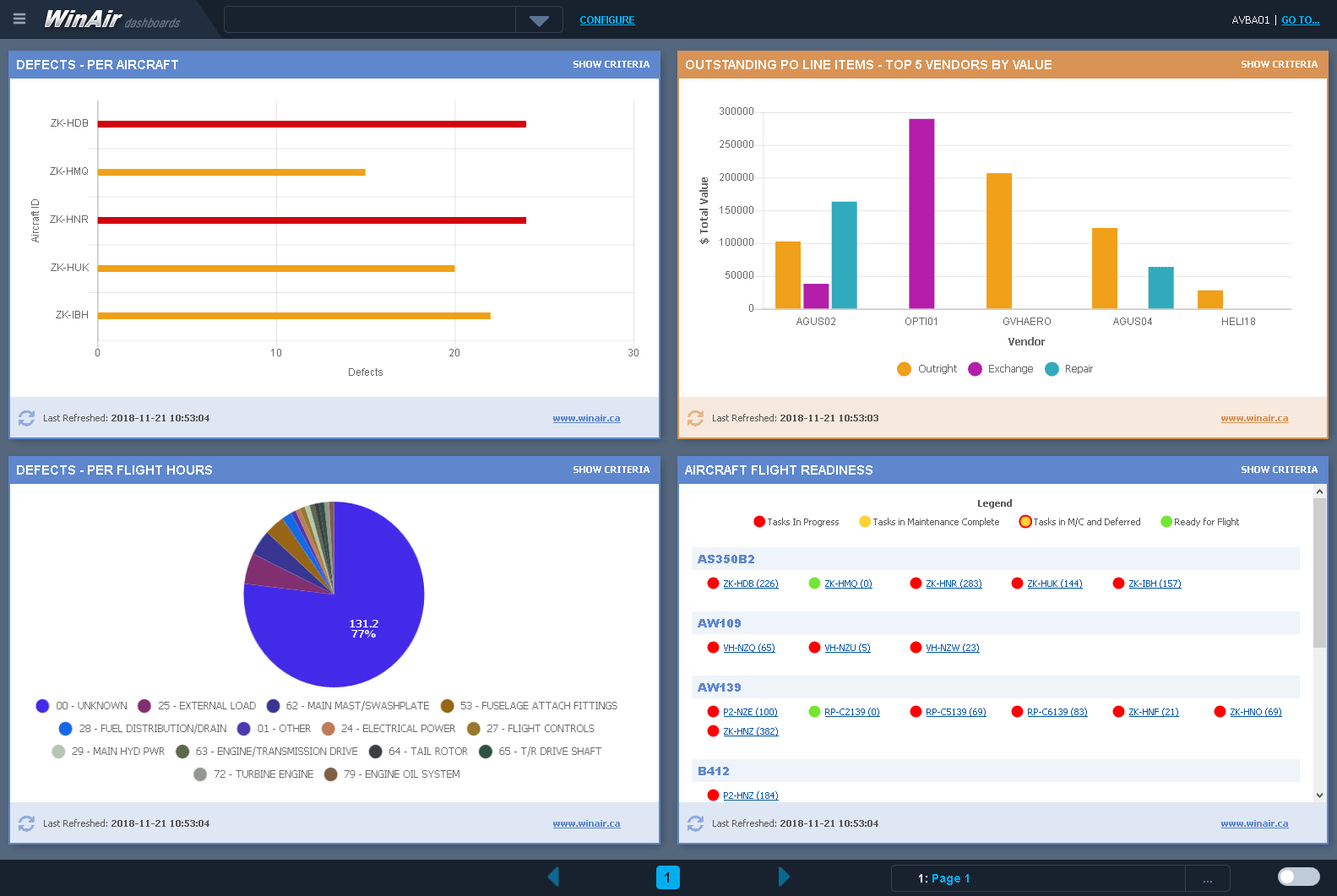 Go Digital: Integrate, Streamline, and Save

Managing an aviation operation is challenging. At WinAir, we understand the unique requirements of fixed-wing, rotary-wing, and mixed-fleet operations, along with the specific needs of MROs and CAMOs. We know all about the challenges that these industry types face when they are managing their business without the appropriate tools.

Let WinAir help your company go digital by integrating your departments, streamlining your processes, and saving you time as a result of automated procedures. This allows you to focus your efforts on what matters most: overseeing your daily business practices and improving your bottom line.
Start your journey with WinAir today
Contact us now to speak with a WinAir Solutions Representative about your operation's unique specifications.
WinAir has clients from around the globe that operate in a variety of aviation industries—from airlines to helicopter operators, law enforcement agencies, oil industry suppliers, Maintenance Repair Organizations (MROs), Continuing Airworthiness Maintenance Organizations (CAMOs), medical evaluation response teams, and more. For these aviation companies, WinAir has proven to be a critical component to the successful management of their fleet maintenance programs. Don't just take our word for it. In our Customer Stories video, learn more about what our clients have to say about their experience using our software.