Geisinger Life Flight, a leader in medical air transportation in central and northeastern Pennsylvania, receives FAA approval to implement digital signatures within WinAir to streamline maintenance processes, improve business efficiencies, and allow the operation to go paperless
Product feature also ensures that the air ambulance operator and its helicopters are within compliance, airworthy, and mission ready for life-saving critical care
(Photo Credit: Eurocopter EC-145 Helicopter by © Geisinger)
---
London, ON, Canada/Danville, PA, USA – July 3, 2019 – When emergency care is needed, every minute counts. WinAir is pleased to announce that Geisinger Life Flight has successfully implemented digital signatures for its aviation management software, WinAir Version 7, and is now live with this new feature. Digital signatures provide Geisinger with the ability to have mechanics and inspectors electronically sign-off on maintenance tasks and job completion. As a result of this implementation, Geisinger has become the first aviation operation to receive Federal Aviation Authority (FAA) approval to utilize WinAir's digital signatures functionality.
Geisinger Life Flight, an air ambulance service owned and operated by Geisinger, is comprised of nine helicopters operating out of six bases and includes a critical care ground transport unit. Geisinger Life Flight began operations with a single aircraft based at Geisinger Medical Center (GMC) in 1981. It now commands a rotary-wing fleet of MBB/Kawasaki BK-117, BK117-C1, and Eurocopter EC-145 medical helicopters, and is the second-largest air ambulance operator in Pennsylvania. At any given time, six of these helicopters are in a mission-ready state. The company averages 2,800 flights per year, has flown more than 66,000 patients, and is fully accredited by the Commission on Accreditation of Medical Transport Systems (CAMTS).
Geisinger's expansion and investment in its Life Flight program continued throughout 2017 and into 2018, when it signed and started an air medical collaboration agreement with St. Luke's University Health Network, also located in Pennsylvania. The expansion agreement with St. Luke's grew Life Flight's service area and added the EC-145 helicopter to its fleet. This program expansion resulted in Geisinger's spring 2019 decision to relocate its Life Flight 1 base from a hangar at GMC to a new location. This move will improve medical response time for residents in rural areas who are further away from specialty medical services and provide additional space for dedicated maintenance activities at the GMC hangar.
Before signing on with WinAir in 2012, Geisinger was using competitive aviation management software to manage maintenance, along with Microsoft Excel spreadsheets to manage inventory. Geisinger determined that this approach was not meeting its needs—it required integrated maintenance and inventory control software, which prompted the move to WinAir. This migration proved to be a significant benefit to its operations, leading to the company upgrading in 2017 to WinAir Version 7, the fully web-based version of the software. In order to further assist its maintenance team, Geisinger reached out to WinAir and inquired about digital signatures within WinAir Version 7. This feature would assist Geisinger with streamlining processes, saving on labour costs, and providing the company with the unique opportunity to go completely digital.
Digital signatures is a newly enhanced feature for WinAir Version 7 that creates a unique digital record in WinAir leveraging a secure user verification method (ex. active directory). When maintenance work is completed, a mechanic must review the work and accredit it by adding their signature to a task card. This is followed by an assessment by the inspector, who must also approve the completion status of the maintenance work. Typically, this sign-off is completed on paper task cards; however, with the introduction of digital signatures, all of this authentication can occur digitally. This process safeguards against the introduction of inaccurate data and increases safety, as any follow-up modifications made to the task or check will invalidate the authentication and necessitate re-authentication. It also saves time, boosts productivity, and ensures data authenticity and integrity.
"Investing in and using innovative technology is part of the natural evolution of who we are as an organization," said Jeff Gazey, Geisinger Life Flight Director of Aviation Maintenance. "The journey to having digital signatures took more than a year and included updating policies and procedures, working closely with IT staff, and securing government regulatory approvals. We worked step-by-step with WinAir as the product was developed and are thrilled to have it in place and up and running."
Geisinger had to apply to both the Pennsylvania Department of Health and the FAA to implement this feature; with approval granted by both agencies. This culminated in Geisinger's successful implementation of WinAir's digital signatures a month later.
"Digital signatures make our maintenance processes more efficient and get our aircraft back into service faster so we're ready to care for people in need," said Jerry Splitt, Geisinger Life Flight Program Director. "Implementing digital signatures will save more than 2,200 hours of labor and nearly $10,000 in office supplies annually. We can take these savings and reinvest them into our program to continue providing exceptional care to our patients in central and northeastern Pennsylvania."
Kyle Vergeer, WinAir Managing Director, agreed: "Digital signatures will assist Geisinger's maintenance team tremendously by accelerating and streamlining maintenance work steps, while simultaneously ensuring data integrity. We are thrilled that Geisinger has decided to use this feature for their fleet maintenance program and are pleased to learn that the Department of Health and the FAA have granted them approval. We foresee that digital signatures will be a significant benefit to the entire operation at Geisinger Life Flight."
With the addition of digital signatures, aviation operations are set to gain from improved procedures, remarkable time savings, and a process that safeguards data integrity. For aviation operations with a focus on safety and adherence to industry standards and regulations, like that of Geisinger Life Flight, WinAir Version 7 and WinAir's digital signatures are a natural fit.
Are you interested in learning more about how your aviation operation will benefit from WinAir Version 7 and WinAir's Digital Signatures? If so, then download our digital signatures brochure and contact us today to discuss your company's unique requirements!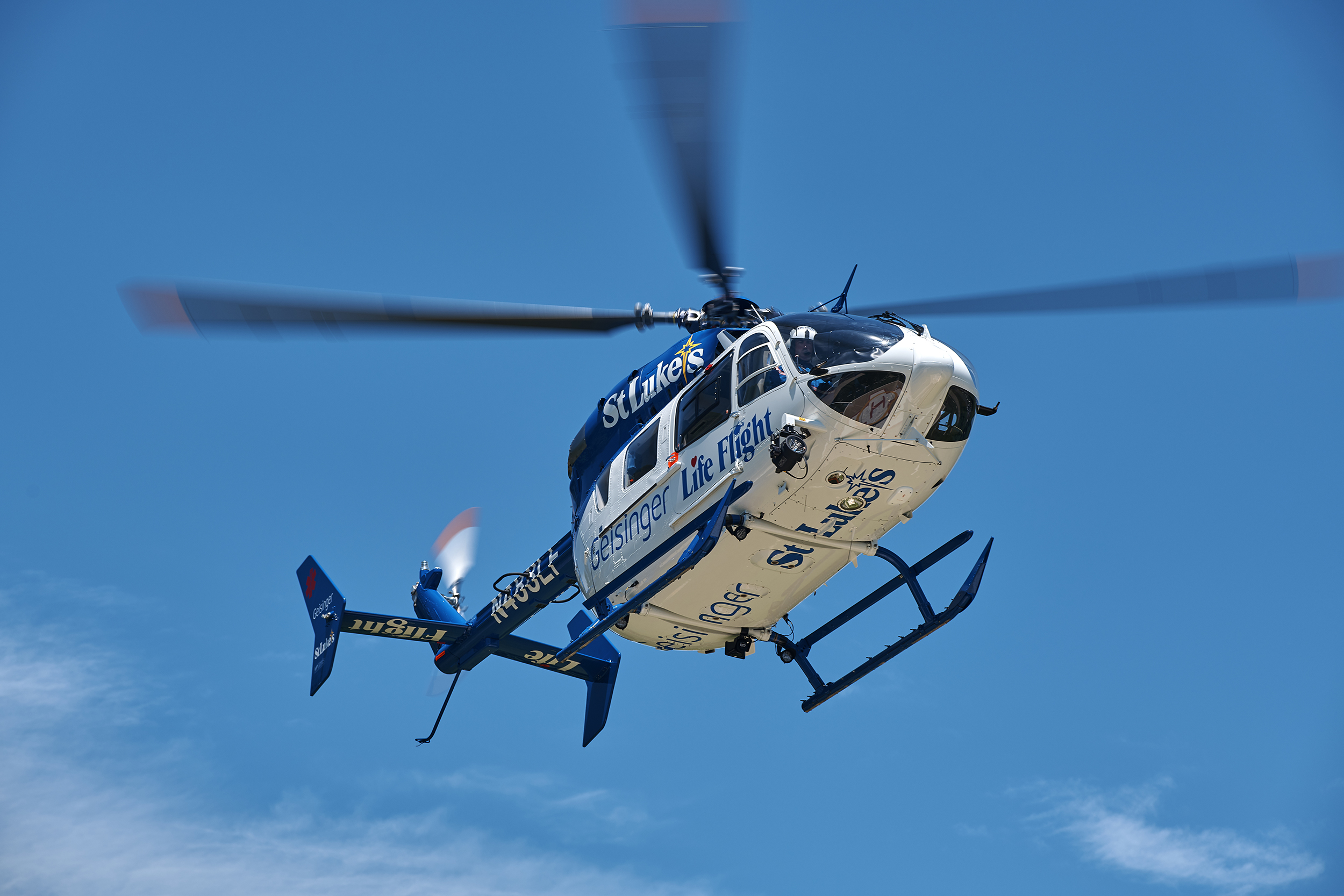 (A Eurocopter EC-145 helicopter operated by Geisinger Life Flight prepares for landing – © Geisinger)
---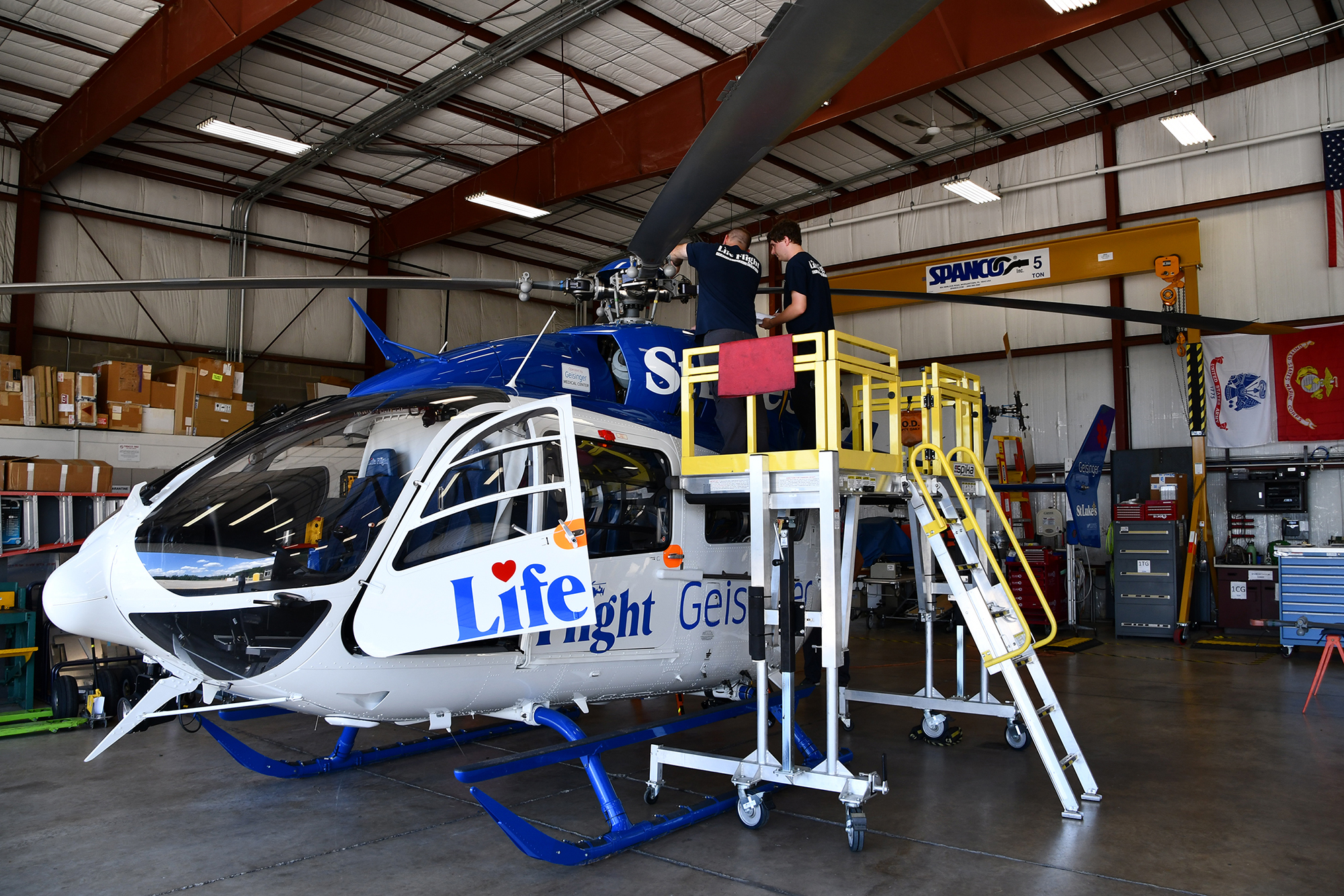 (Maintenance Technicians at Geisinger Life Flight perform routine maintenance on a Eurocopter EC-145 helicopter – © Geisinger)
---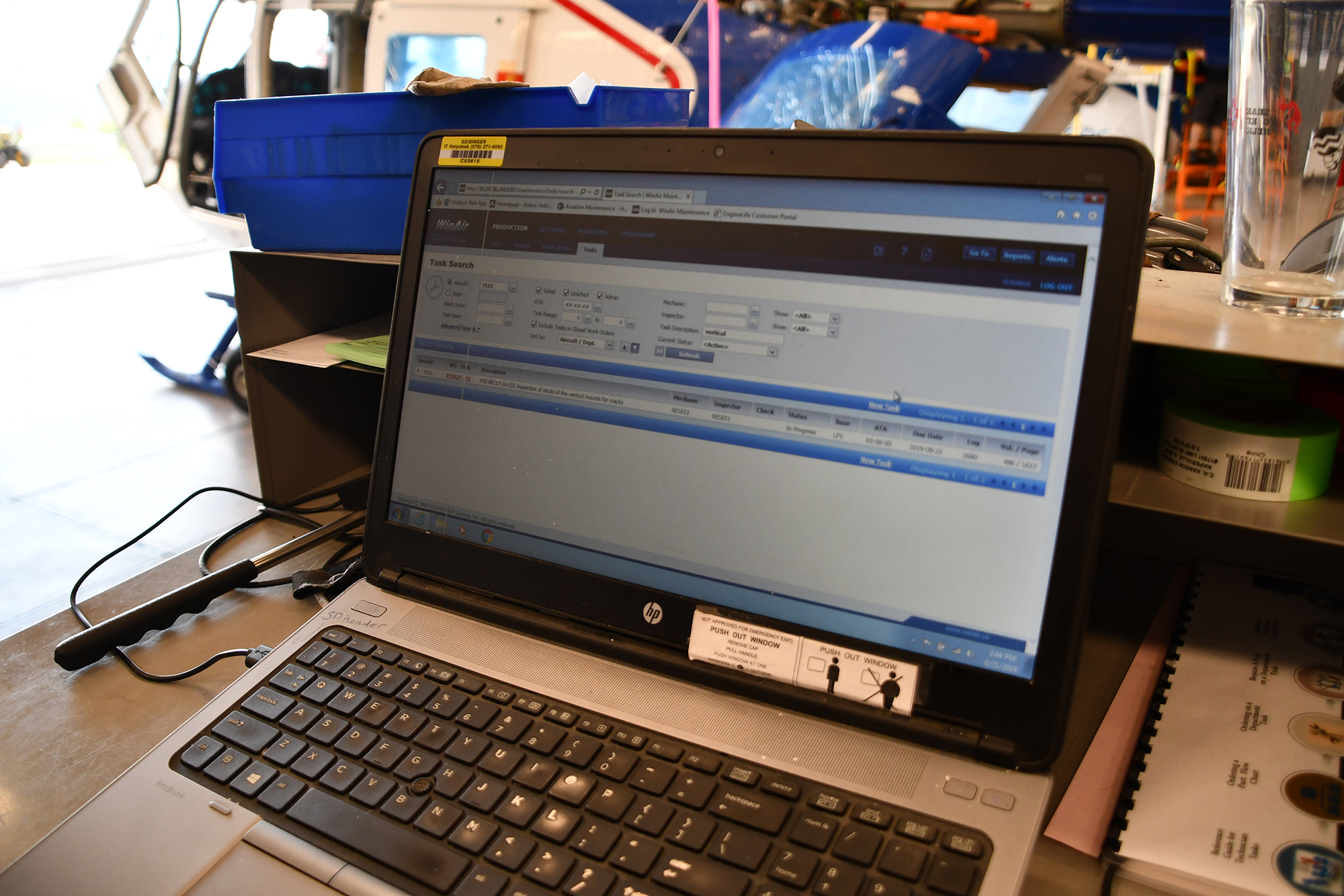 (A computer monitor displays WinAir Version 7 at Geisinger Life Flight's helicopter maintenance facility – © Geisinger)
---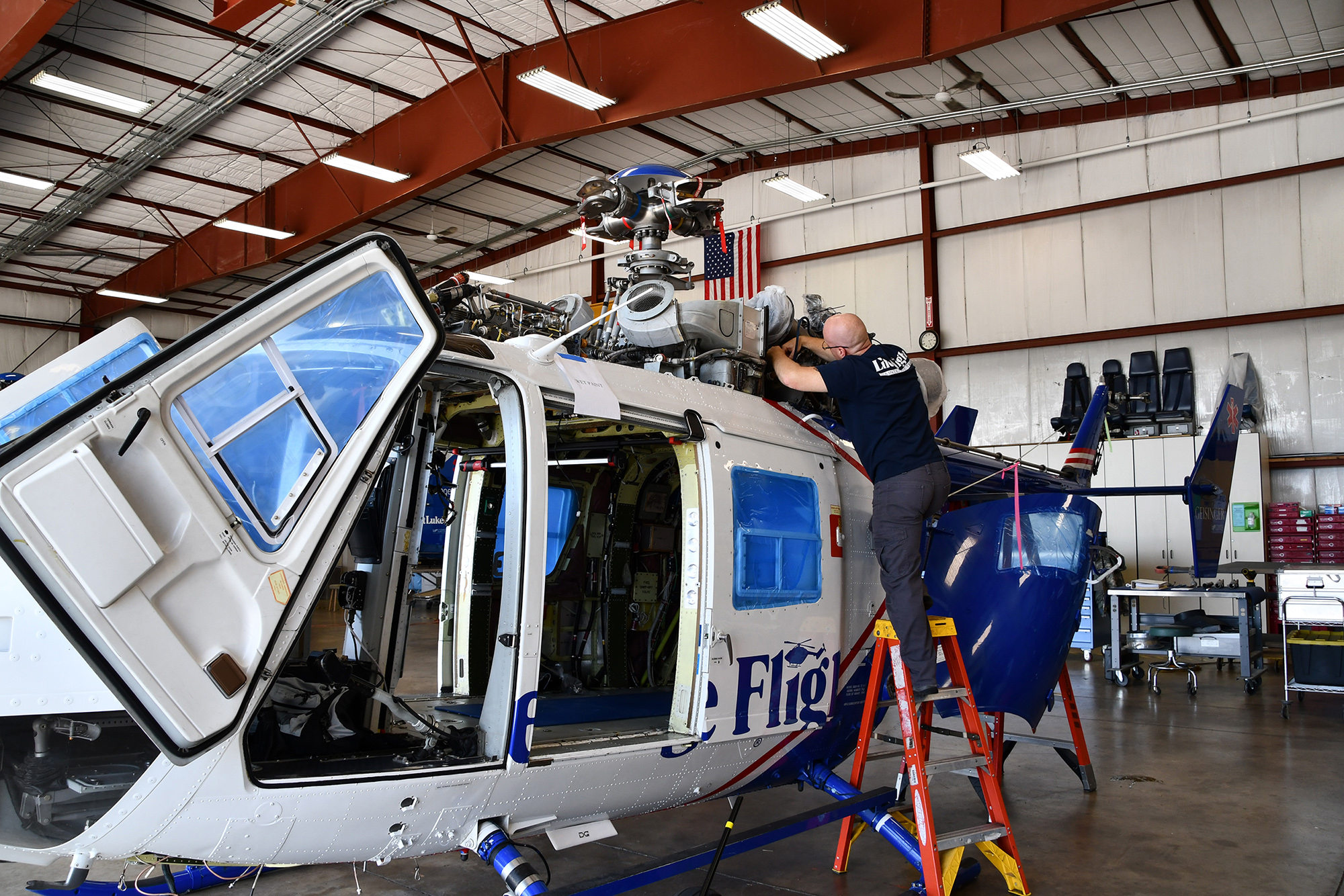 (Geisinger Life Flight Maintenance Technician performing maintenance on a BK117 helicopter – © Geisinger)
---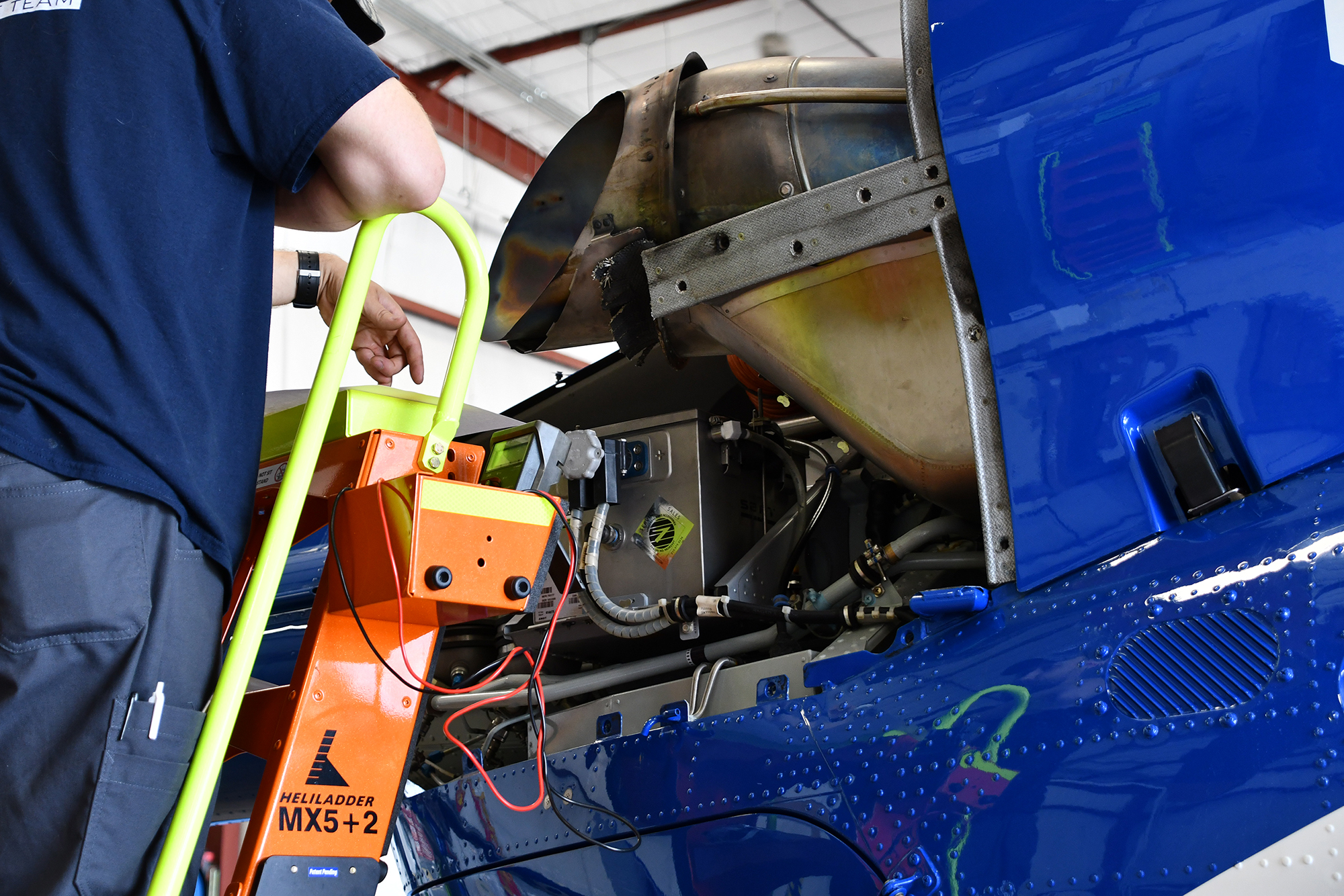 (A Geisinger Life Flight Maintenance Technician inspects a helicopter – © Geisinger)
---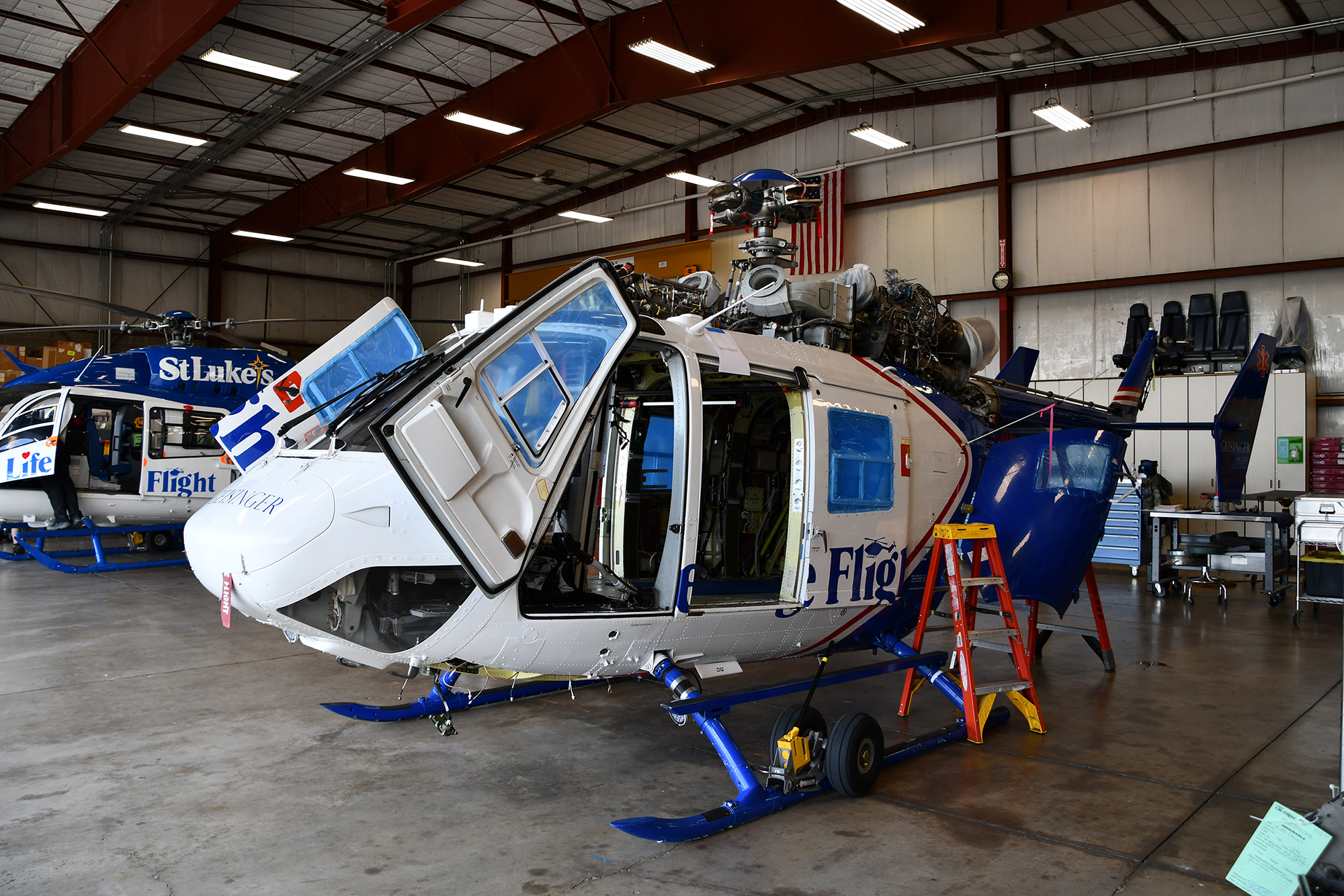 (A Geisinger Life Flight MBB/Kawasaki BK-117 helicopter undergoes maintenance at the program's maintenance hangar on the Geisinger Medical Center campus in Danville, PA, USA)
---
About Geisinger:

One of the nation's most innovative health services organizations, Geisinger serves more than 1.5 million patients in Pennsylvania and New Jersey. The system includes 13 hospital campuses, a nearly 600,000-member health plan, two research centers and the Geisinger Commonwealth School of Medicine. Geisinger is known for its focus on caring and innovative programs including the ProvenCare® best-practice approach to maximize quality, safety and value; ProvenHealth Navigator® advanced medical home; Springboard Health® population health program to improve the health of an entire community; ProvenExperience™ to provide refunds to patients unhappy with their care experience; and Geisinger's MyCode® Community Health Initiative, one of the largest healthcare system-based precision health projects in the world. With more than 245,000 volunteer participants enrolled and over 145,000 sequenced, MyCode is conducting extensive research and returning potentially life-saving results to participants. A physician-led organization, with approximately 32,000 employees and more than 1,800 employed physicians, Geisinger leverages an estimated $12.7 billion positive annual impact on the Pennsylvania and New Jersey economies. Repeatedly recognized nationally for integration, quality and service, Geisinger has a long-standing commitment to patient care, medical education, research and community service. For more information, visit www.geisinger.org, or connect with us on Facebook, Instagram, LinkedIn and Twitter.
For Media Inquiries:
Marc Stempka
Media Relations Specialist
Phone: 570-214-3091
Email: mstempka@geisinger.edu
About WinAir:

Based in London, Ontario, Canada, WinAir has 30 years of experience as a leader in aviation management software. Companies rely on WinAir to efficiently and effectively track and manage aircraft maintenance and inventory control. WinAir is proud to lay claim to hundreds of installations at aviation-specific organizations worldwide. From airlines to heli-ops, law enforcement agencies, oil industry suppliers, MROs, CAMOs, medical evacuation response teams and more, businesses using WinAir regard the solution as a necessary component to the successful management of their fleet maintenance programs.
###