Scheduling Triggers, Warranties, Bin Management, and more—WinAir introduces new items and enhanced features for improving operational efficiencies in its latest software update
These software enhancements are now available to all WinAir Version 7 clients as part of the company's 7.2 release
(An employee moves batches to a new bin location using WinAir's new Bin Management functionality—Monkey Business Images/Shutterstock.com—modified—software images © WinAir)
---
London, ON, Canada – April 16th, 2021 – WinAir is excited to announce that it has released new features, functionalities, and software enhancements for streamlining and expediting aircraft maintenance processes, automating work steps, and ensuring compliance in the latest WinAir Version 7.2 software release. This software release is the most significant software update for the company since it introduced its web browser-based aviation management software, WinAir Version 7, in 2016. Many of the new software enhancements in this update were WinAir user feature requests, recently demoed at the company's Virtual WinAir User Summit. These new software additions, which include an advancement in scheduling triggers, a new warranties feature, and new bin management functionality, are designed to take efficiency to the next level.
With the latest advancement in scheduling triggers, businesses can automatically trigger other tasks, such as a torque-check, after a component is installed on an aircraft. Users have the power to define a list of triggering components and positions for each task. When a part is installed on one of those positions, it will instantly schedule the required task. If a triggered task is already scheduled, then an override schedule will be created instead. This enhanced WinAir Version 7 feature will save aviation operations and MROs significant time, as it will accelerate maintenance work steps, make processes more robust, and assist businesses with maintaining compliance.
Warranties allows WinAir users to track multiple calendar warranties on rotable parts from within the software. This could include, for example, both a manufacturer's and a vendor's warranty, but with different details for each. A new color-coded 'W' icon, which changes based upon the warranty status, has been added throughout the software to signify when there are warranty considerations. When DOMs, PRMs, and other staff involved in maintenance planning identify such warranty considerations, they can amend their course of action promptly and adjust their maintenance plan accordingly based upon this vital information.
Bin Management is another groundbreaking functionality that WinAir has included in its WinAir Version 7.2 software release. This functionality offers users the ability to define Bin/Locations to use in various areas at their locations. Users can move one or multiple batches from a specific Bin/Location to a new Bin/Location at the same base. Businesses using this new functionality for WinAir Version 7 will ensure bin management accuracy, save time managing logistics, and boost efficiencies throughout various departments—from Maintenance to Stores, Finance, and Operations. To further expedite bin management processes, users can generate printed barcode shelf labels for each bin from within WinAir, and track and manage those bins using a barcode scanner in conjunction with the software.
"We are thrilled to be unveiling a variety of new features and functions for improving operational performance in our WinAir Version 7.2 software release," says Kyle Vergeer, WinAir Managing Director. "Providing our users with the tools that they require to accommodate for change management in their maintenance program is a key element to this software update. These enhancements to our aviation management software solidify WinAir as the top solution for managing aircraft maintenance and ensuring compliance."
In addition to these items, WinAir has included other system enhancements in this software update, such as:
A new Found Parts feature, which makes it easy to add found parts back into the system and maintain compliance.
A Template Revisions feature, which provides users with the ability to make changes to an aircraft template and submit them through a fully customizable approval process.
A Custom Revision Approval feature, which offers businesses the capacity and flexibility to define a custom approval process for task revisions with as many approval stages as required.
Since 1988, WinAir has been a forerunner in best-of-breed aviation management software. Over the years, the company has firmly established its reputation as an industry leader in tracking and managing aircraft maintenance and ensuring aircraft compliance. It has also proved that there is no aircraft too complex to handle with the software.
With the release of WinAir Version 7.2, the company has demonstrated that it continues to improve and enhance its software to assist its clients in achieving business success. In doing so, it remains on the cusp of technological advancements. This latest edition of WinAir's software is available in an Operator Package, a Heliops Package, an MRO Package, and a CAMO Package. The company also offers All-Inclusive, Custom, and full-turnkey solutions.
Want to learn more about WinAir? Book a demo today!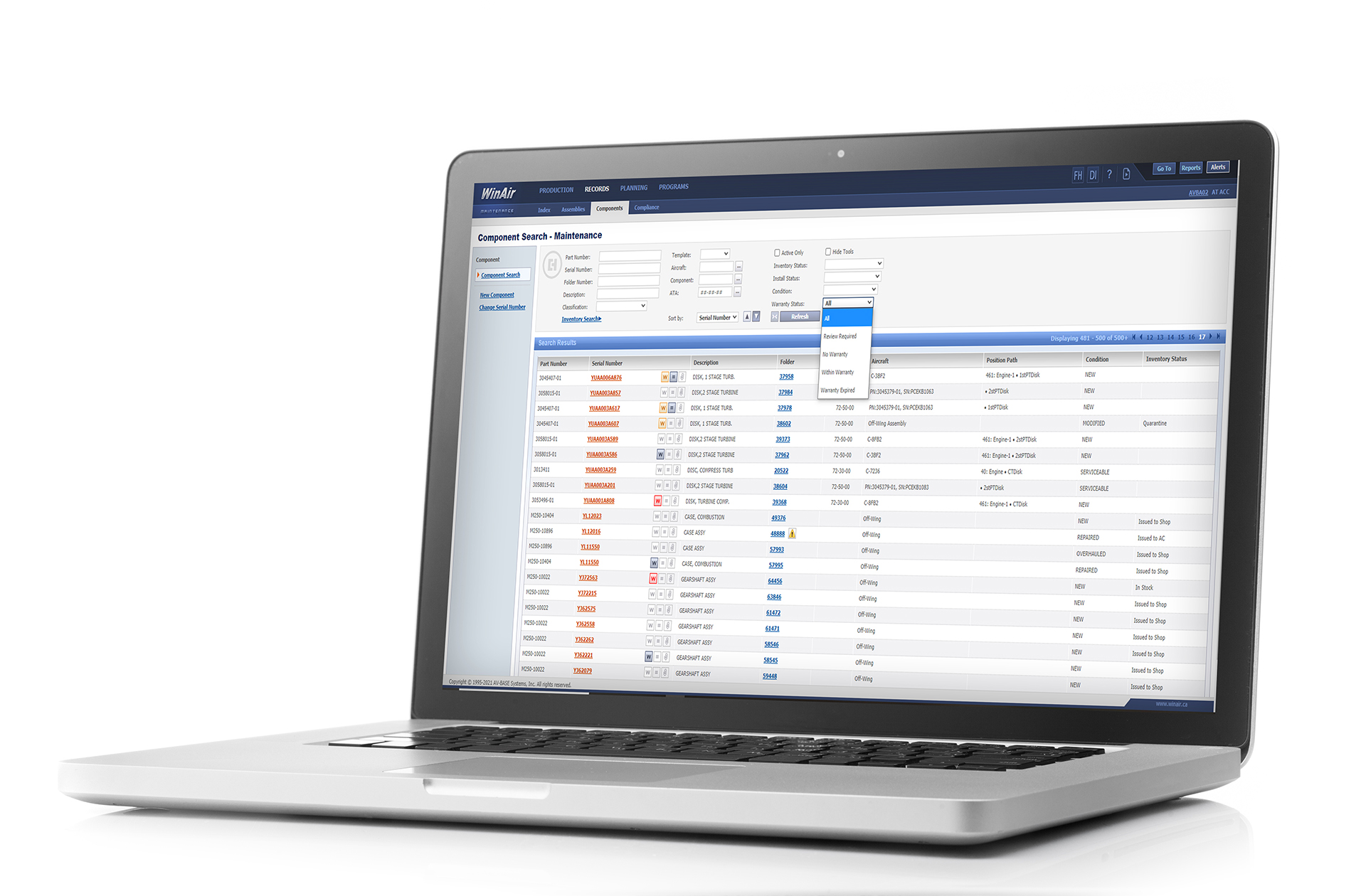 (WinAir Maintenance Records Component Search screen with warranty information displayed on a laptop computer—artjazz/Shutterstock.com—modified—software images© WinAir)
---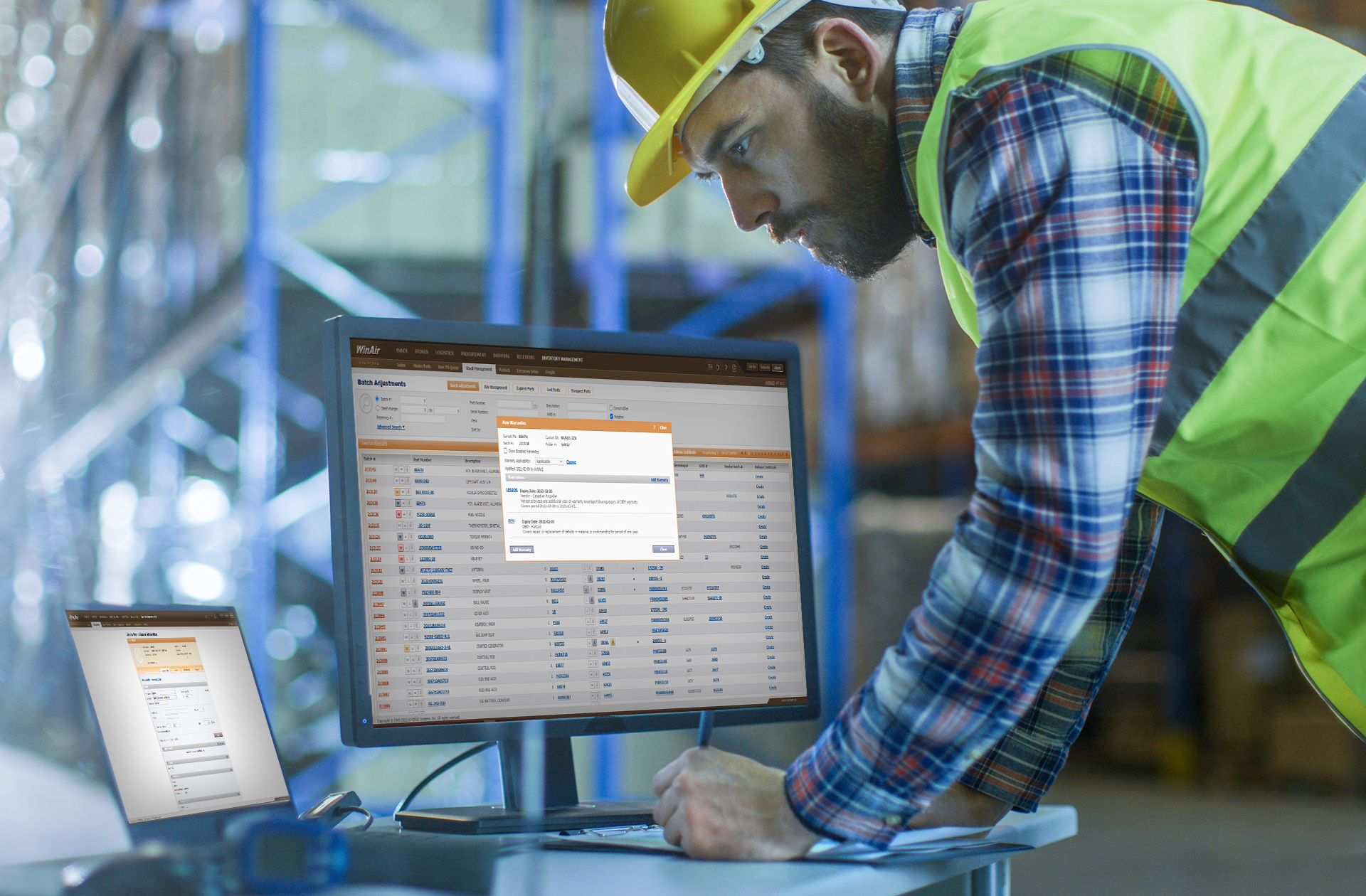 (WinAir Master Parts Search screen displayed on laptop and Inventory Management Batch Adjustments screen with Warranties dialogue displayed on desktop—Gorodenkoff/Shutterstock.com—modified—software images © WinAir)
---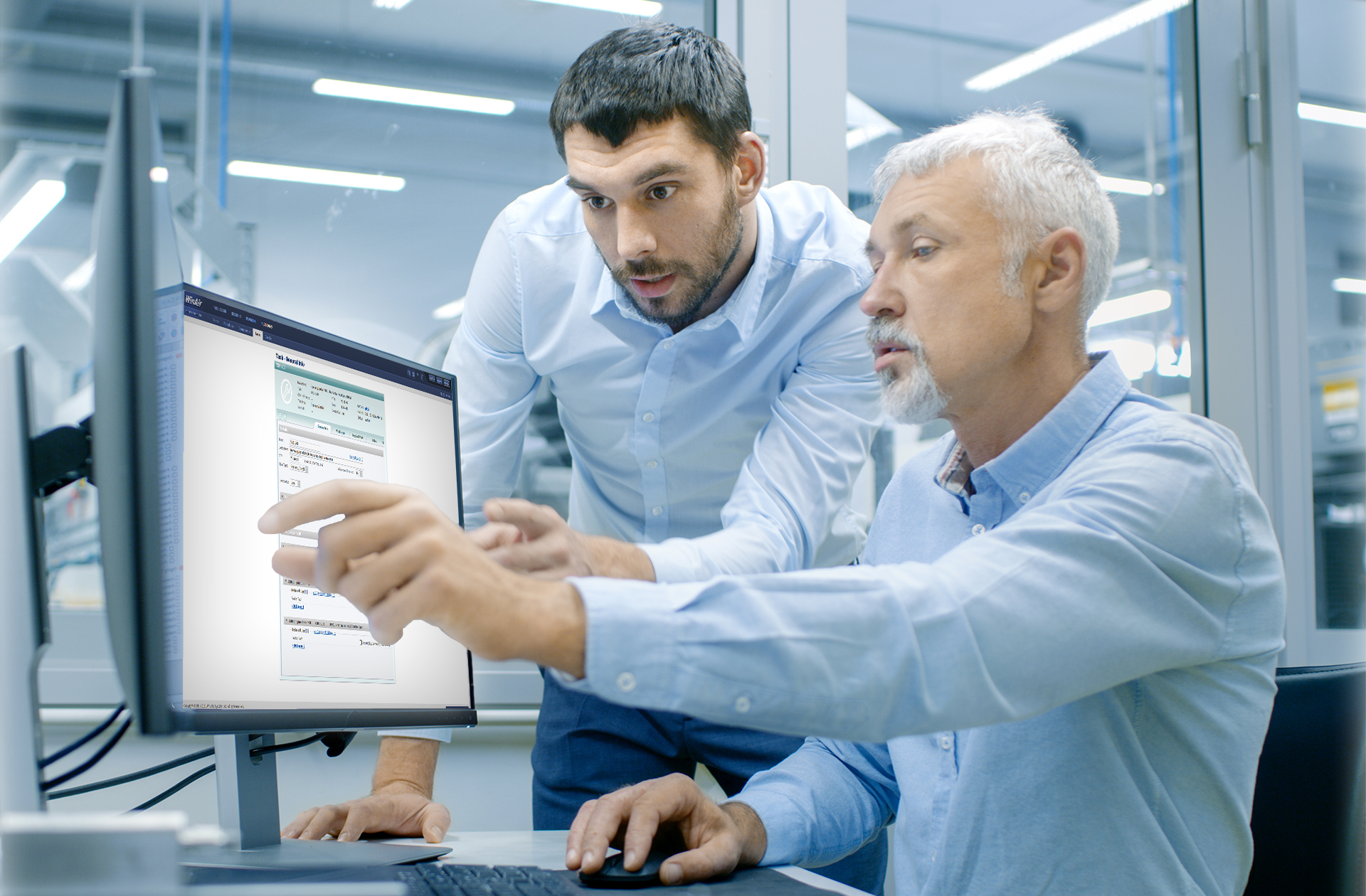 (Staff set up Task Triggers within WinAir Version 7 on a desktop computer—Gorodenkoff/Shutterstock.com—modified—software images © WinAir)
---
About WinAir:

Based in London, Ontario, Canada, WinAir has over 30 years of experience as a leader in aviation management software. Companies rely on WinAir to efficiently and effectively track and manage aircraft maintenance and inventory control. WinAir is proud to lay claim to hundreds of installations at aviation-specific organizations worldwide. From airlines to heli-ops, law enforcement agencies, oil industry suppliers, MROs, CAMOs, medical evacuation response teams and more, businesses using WinAir regard the solution as a necessary component to the successful management of their fleet maintenance programs.
###