While all-in-one aviation management software may claim to do everything for everyone, rarely does this turn out to be the case. On the other hand, best-of-breed aviation maintenance software that has the power to integrate with the solutions that you use can transform your business
WinAir Version 7 is comprehensive aviation maintenance software that excels at tracking and managing aviation maintenance, maintaining inventory control, and ensuring compliance—the solution will also integrate with, and leverage the data within, your financial software and flight ops system to provide you with enhanced visibility, extensive information, and the flexibility to determine how you will manage your business
(A maintenance technician views a tablet in an aircraft hangar—Gorodenkoff/Shutterstock.com)
---
For decades, employees at companies from a variety of industries have debated about whether all-in-one software or best-of-breed software is better for managing their business. While the attraction of all-in-one software for many is solely related to the fact that they can get everything that they need in one consolidated package, often this approach only leads to disappointment. In reality, all-in-one software rarely does well at everything it purports to do.
Best-of-breed software, however, can out-perform all-in-one software on nearly every occasion. From immediate gains to long-term benefits, best-of-breed software provides a more viable approach to managing day-to-day business. With respect to the aviation industry, the role that software can play to enhance, or potentially hinder processes, is no different. Best-of-breed aviation maintenance software will improve business efficiencies across all departments, while all-in-one software has the potential to produce bottlenecks that can diminish productivity. Aviation operations know that companies that claim to have software that does everything under the sun will seldom be able to live up to those expectations.
Do you want to settle for all-in-one software that may do everything but likely won't excel at any particular task, or would you prefer to have best-of-breed software that ranks in the top of its class and integrates with the software that you already use? Although all-in-one software may sound convenient, the truth is, it seldom is. For your company to achieve business success, the answer to the above question is simple: you need best-of-breed software that integrates with your current systems.
Here are the top five benefits of best-of-breed aviation maintenance software (and the burdens of all-in-one solutions):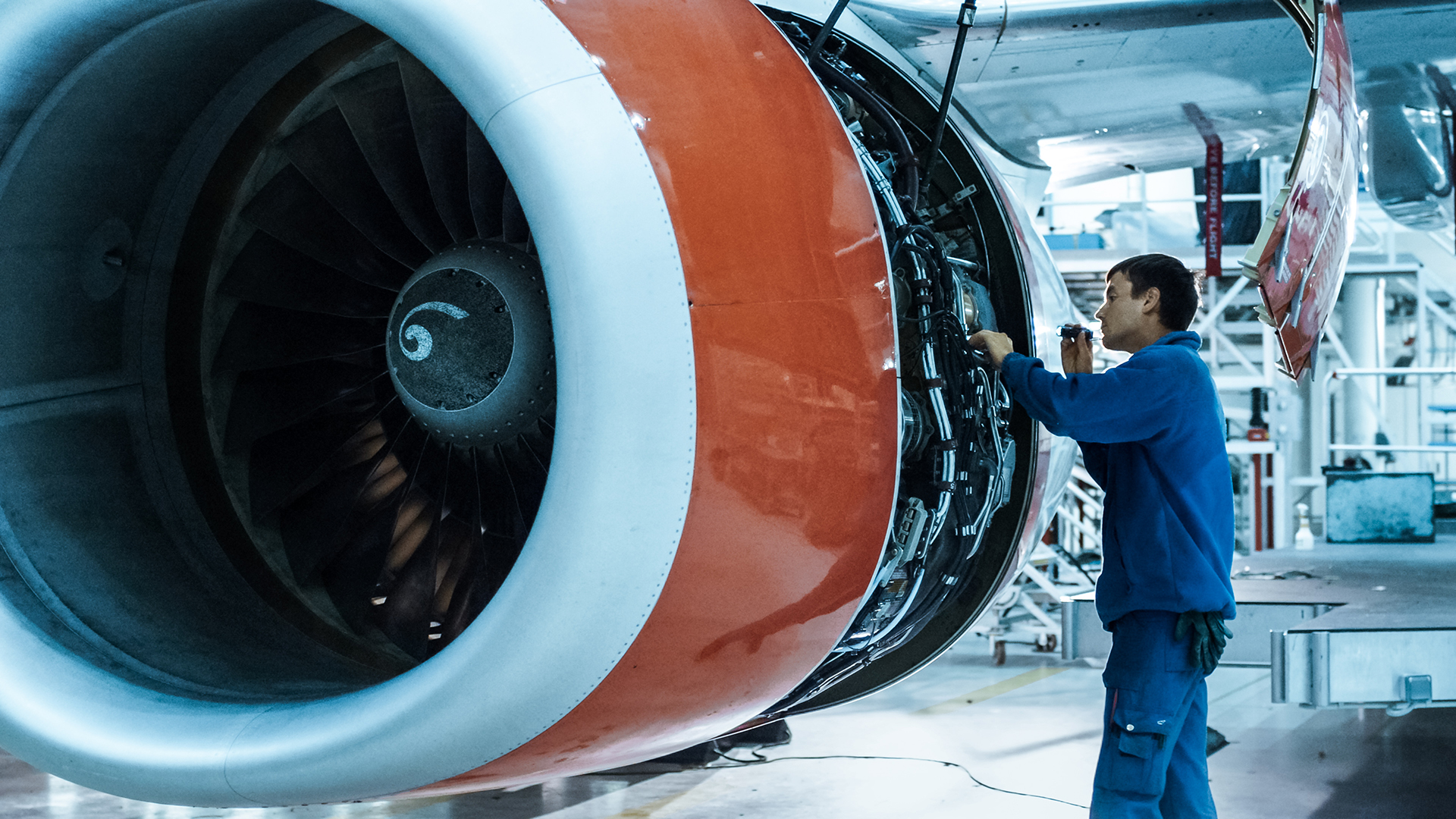 (An aircraft mechanic inspects an engine at a maintenance facility—Gorodenkoff/Shutterstock.com)
5. Specific Focus
In the world of aviation, there are a variety of companies with software that thrives within their particular niche. From safety management systems to flight ops software, engine-health monitoring software, aviation maintenance software, and so on, each solution does well by focusing on what it does best. When software attempts to handle functionality that falls outside of its area of expertise, the results are usually less than impressive.
While all-in-one software attempts to accomplish everything that a business requires, more often than not, the results are mediocre at best. All-in-one software is a "jack of all trades, master of none." In the grand scheme of things, its ability to handle every task is only superficial, as it lacks the expertise to do everything particularly well.
Best-of-breed software, on the other hand, is highly focused and able to flourish within its niche. Since this type of software is centered on efficiently and effectively completing specific tasks, you know that you can trust it to deliver the results that it asserts. You can also expect that the company providing this software is extremely knowledgeable in its subject matter. With this industry-specific comprehensive knowledge, you can anticipate more thorough implementation training, better technical support and feedback, and ongoing product enhancements that will improve how you manage your business.
In terms of aviation maintenance, you want to know that the software that you are using will accurately track and manage your maintenance programs, provide you with thorough reporting functionality, and will assist with ensuring compliance. Aviation operators can rest assured knowing that this is WinAir's area of expertise, and has been the bedrock of the company's business since it was founded in 1988. Working with a company with a specific focus in aviation maintenance also means that you will gain access to maintenance-specific cutting-edge technologies in software updates.
4. Better User Experience
Commonly, all-in-one software involves the combination of a variety of modules that were either developed separately or were obtained via an acquisition. This cobbling together of a variety of different programs often produces clunky and buggy systems with poor navigation. Since all-in-one software does not have a specific focus relative to a company's core line of business, it will generally lack the attention to detail that is characteristic of best-of-breed software. With all-in-one software, modules are loosely tied together with a patchwork of code that leads to user interface issues, and contributes to a lackluster user experience.
Conversely, with its specific focus, best-of-breed software is able to provide a more fluid user experience, with simple navigation, and data-rich user interfaces. Typically, because this type of software concentrates on its niche, it is able to mirror real-world processes, which makes it easier to use. This contributes to an enhancement of the user experience.
When considering aviation maintenance software, having a specific focus is vital to improving software usability. WinAir Version 7 is best-of-breed software built from the hangar floor up. By converting actual aviation maintenance work steps into software work steps, WinAir makes it easy for users to understand and take charge of the solution. This leads to a better overall user experience since users can easily and instinctively apply their real-world maintenance skills to the software.
3. Quicker Product Implementation
When your software attempts to do everything, regardless of whether or not it does any of it well, it will still take much longer to implement company-wide. This is because all departments utilizing the software must be trained on how to use it during the product implementation phase. Since there are more people to train on the product, it will take much longer to bring these employees up-to-speed on features and functionality, best practices, and how to navigate through the system.
With best-of-breed software, the solution is targeted towards only those departments that will use the product, and not the entire company. This means that there are fewer departments to educate on the software versus an all-in-one product, which significantly accelerates the product implementation timeline. Consequently, best-of-breed software can be implemented faster than all-in-one software.
At WinAir, our approach to training is sequenced and can be customized to meet the specific needs or budgetary requirements of any operation. We offer on-site classroom training, live online training, as well as in-depth training at our state-of-the art training facility. In addition, we provide our users with training documentation, access to our online Learning Management System (LMS), and telephone and online support. Together, these training and support mechanisms help to boost the implementation timeline so that operations can go-live with the system expeditiously and with a thorough understanding of the software's processes, procedures, and best practices. By improving the product implementation timeline, best-of-breed software can also produce a faster return-on-investment (ROI).
2. Less Risk
"When you put all your eggs in one basket, you're bound to get a broken egg." Whether you like it or not, concentrating all efforts on the successful deployment and use of a single solution for managing all processes company-wide, is a recipe for disaster. The level of risk that you assume with this approach is tremendous. If you choose all-in-one software, then you are taking on this risk. Think of it this way, if your company determines that a single system is right for all departments and that system fails, then all departments are at a loss. Depending on a multitude of factors, this scenario could force a business to close its doors.
However, with best-of-breed software, there is far less risk. This is partially due to the fact that there are fewer departments using the software, but also because it has a specific focus. This specific focus is what makes best-of-breed software highly specialized. As a result of this elevated level of specialization, best-of-breed software users receive better ongoing support and remain at the forefront of industry-specific technological advancements. This industry expertise instills a level of trust in its users, which equates to less risk.
When you're dealing with aviation maintenance, you know that most risks are not worth taking. This is the same with the aviation maintenance software that you choose to use at your operation. You don't want to take any risk that may result in a compliance issue, an AOG situation, or may see you lose your AOC. WinAir Version 7 is industry-leading aviation maintenance software that is supported by a team of aviation professionals that have the knowledge and expertise to help you achieve operational success.
1. Ability to Integrate
With all-in-one software, there is no ability to integrate with other software. This is because the principal belief behind all-in-one software is that it will replace all of the various systems in place at your operation. Rather, if there was a substantial demand, an all-in-one software vendor might consider investing in the development of an add-on feature or module that would attempt to satisfy this need. However, these supplementary add-ons only pale in comparison to what is offered in a dedicated solution.
On the other hand, best-of-breed software, if it has open APIs, will have the power to integrate with the systems that work best for your various departments. This means that you can combine multiple best-of-breed systems to function together as one consolidated unit. Instead of forcing departments to use all-in-one software with modules that don't meet their needs, best-of-breed software offers companies the flexibility to manage their business as they deem fitting.
Concerning aviation management software, why choose a system that does everything at a sub-par level, when you can have the aviation industry's best software that integrates with the systems that you use? If you're aiming to boost productivity, connect departments, and improve transparency throughout all facets of your business, then best-of-breed aviation maintenance software with the ability to integrate is the ultimate solution for your aviation operation. WinAir Version 7 can do all of this and more! The software excels within its maintenance niche and has the power to leverage the data from your flight ops system and financial solution to further improve how you manage your business.
Integrate Solutions, Streamline Processes, and Save Time with WinAir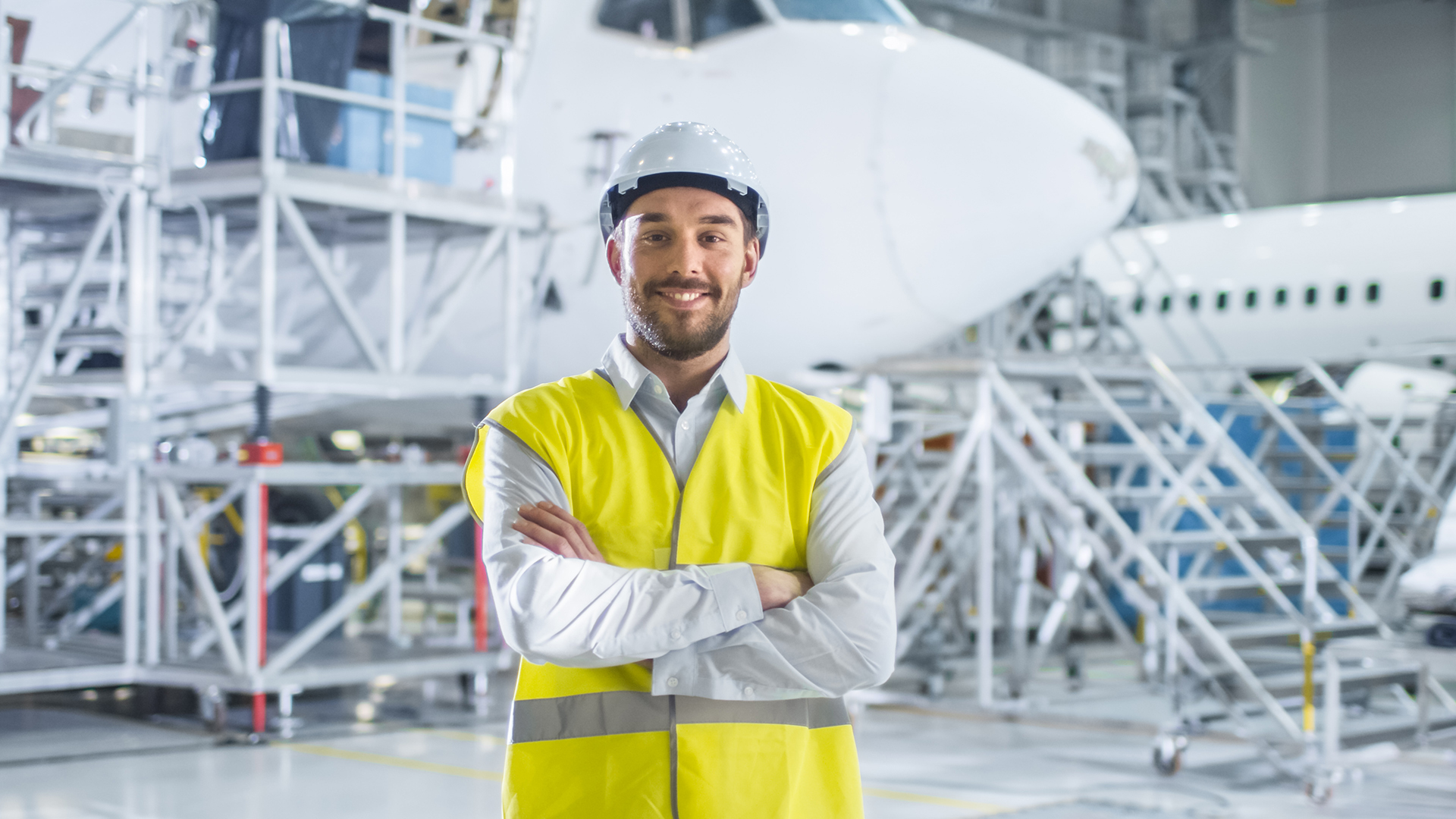 (A maintenance technician stands next to multiple aircraft undergoing maintenance—Gorodenkoff/Shutterstock.com)
With WinAir Version 7, aviation operations have the unique opportunity to use the best aviation maintenance software for reliability, compliance, and data authenticity, and then integrate it with the solutions that they know best. This approach to aviation maintenance management places control back in the hands of the operator.
While all-in-one software may claim to be the ideal option for your business, as was explained above, this is generally not the case. All-in-one software attempts to "lock-you down," so that you become fearful of migrating your data to another system. But the reality is, you can take your data elsewhere and WinAir has a team of aviation industry professionals that can assist you with the heavy-lifting.
On many occasions, all-in-one software won't even make it past the implementation stage, and when it does, it may take years to implement. Operations involved in aviation maintenance don't have years to waste. They need trusted, proven, and effective solutions from the onset.
Would you like to learn more about how WinAir can help you reach your business goals? If so, then contact us today to speak with a member of the WinAir team!
---
(WinAir Dashboards displayed on a desktop computer and a WinAir Task Card Summary displayed on a tablet – © WinAir)
---
About WinAir:
Based in London, Ontario, Canada, WinAir has 30 years of experience as a leader in aviation management software. Companies rely on WinAir to efficiently and effectively track and manage aircraft maintenance and inventory control. WinAir is proud to lay claim to hundreds of installations at aviation-specific organizations worldwide. From airlines to heli-ops, law enforcement agencies, oil industry suppliers, MROs, CAMOs, medical evacuation response teams and more, businesses using WinAir regard the solution as a necessary component to the successful management of their fleet maintenance programs.