WinAir's Twin Otter template building service saves DHC-6 operators significant time when implementing maintenance tasks into the company's aviation management software—service also ensures that operators are working with accurate information from day one
Along with the new Viking Air Series 400 DHC-6 aircraft, this template has the flexibility and capacity to support legacy Twin Otters—capitalize on this service today
(Photo Credit: Ivan Cholakov/Shutterstock.com)
---
London, ON, Canada – December 20, 2019 – Calling all Twin Otter aircraft operators: WinAir's Aircraft Services team has the skills and industry knowledge to accurately build a DHC-6 aircraft template, based on your most common configuration, to exact maintenance manufacturer requirements. With this template and WinAir Version 7, the company's industry-leading and fully web browser-based aviation management software, Twin Otter operators can manage any number of configurations of this aircraft. This flexible approach to aircraft fleet maintenance management saves operators valuable time. It also streamlines and expedites processes, which guarantees data accuracy, and assists with proving compliance.
At WinAir, we have numerous clients from around the globe that have taken advantage of our Aircraft Template Building service to have our team create DHC-6 aircraft templates on their behalf. We are also the longest-standing aviation maintenance software provider with a focus on compliance, with more Twin Otter operators using our software than any other company. This includes the world's largest Twin Otter operator.
"Our clients operating with the Twin Otter aircraft that are utilizing our aircraft template services are boosting efficiencies across all departments," says Pat Micacchi, Client Advocate at WinAir. "With a Twin Otter template, operators can easily manage component and task applicability by aircraft, build airframe and component tasks based on aircraft compliance requirements, and maintain equalized maintenance programs by configuring block or phased checks. We are delighted that our many Twin Otter clients are realizing the procedural and operational gains associated with this template."
With WinAir's DHC-6 template building service, Twin Otter operators stand to gain from a new level of transparency, organization, and business efficiency. Twin Otter operators can utilize one template for each DHC-6 aircraft from the series and make use of the applicability capability in WinAir to determine which aspects of this template apply to each aircraft.
As a result, the same Twin Otter template can be used to manage an unlimited number of any model from this series, regardless of the airframe or engine configuration. For Twin Otter operators that are forecasting expansion or those with a mixed-fleet of Twin Otters, having WinAir's Aircraft Services team create a DHC-6 aircraft template for you will provide a considerable return on investment.
Are you interested in discovering how your business will benefit from WinAir and our Twin Otter template building service? If so, then contact us now to connect with a member of the WinAir team!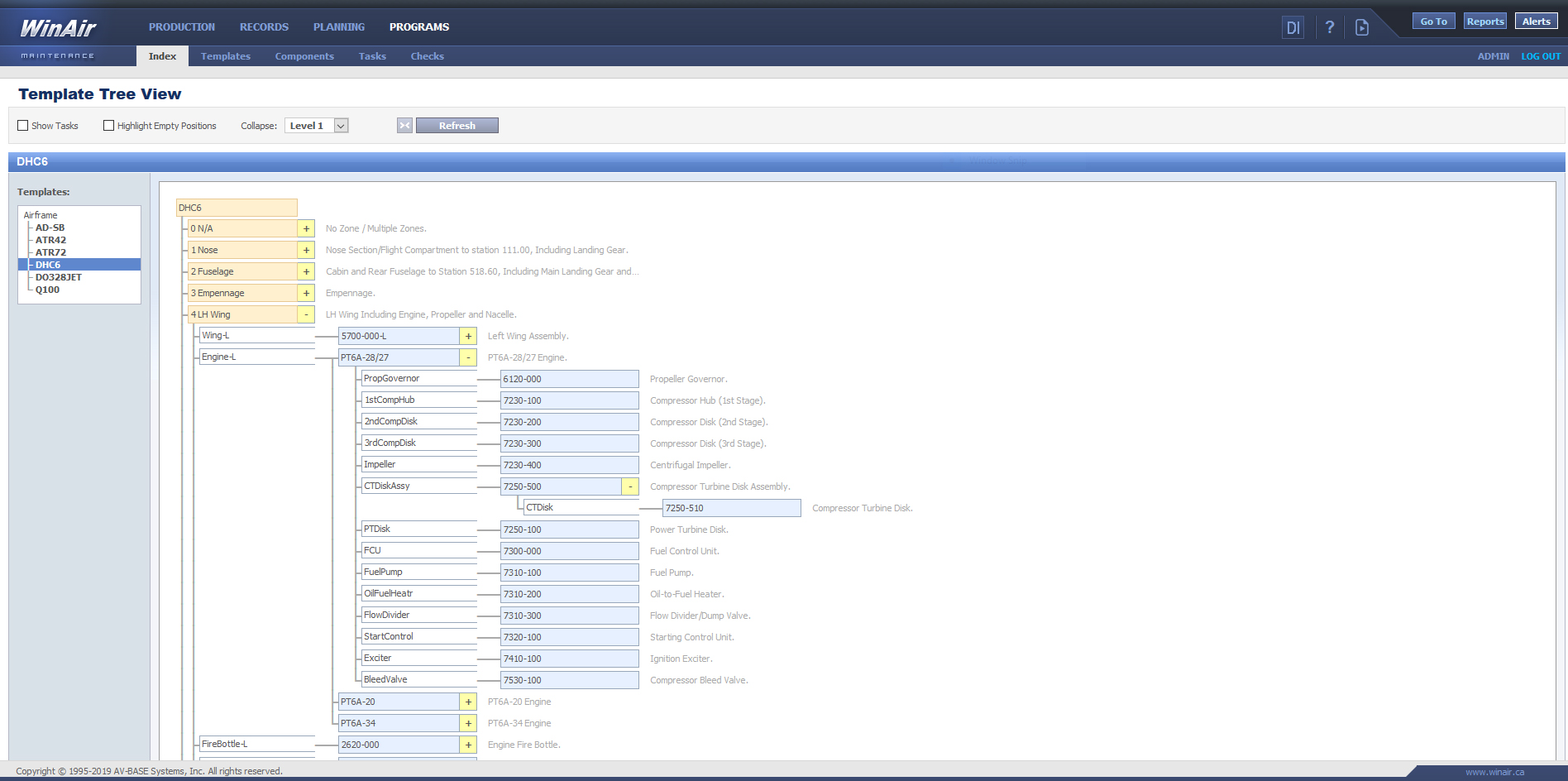 (A DHC-6 Twin Otter Template Tree View with position 400 (engine position) open and displaying three separate component modules © WinAir)
---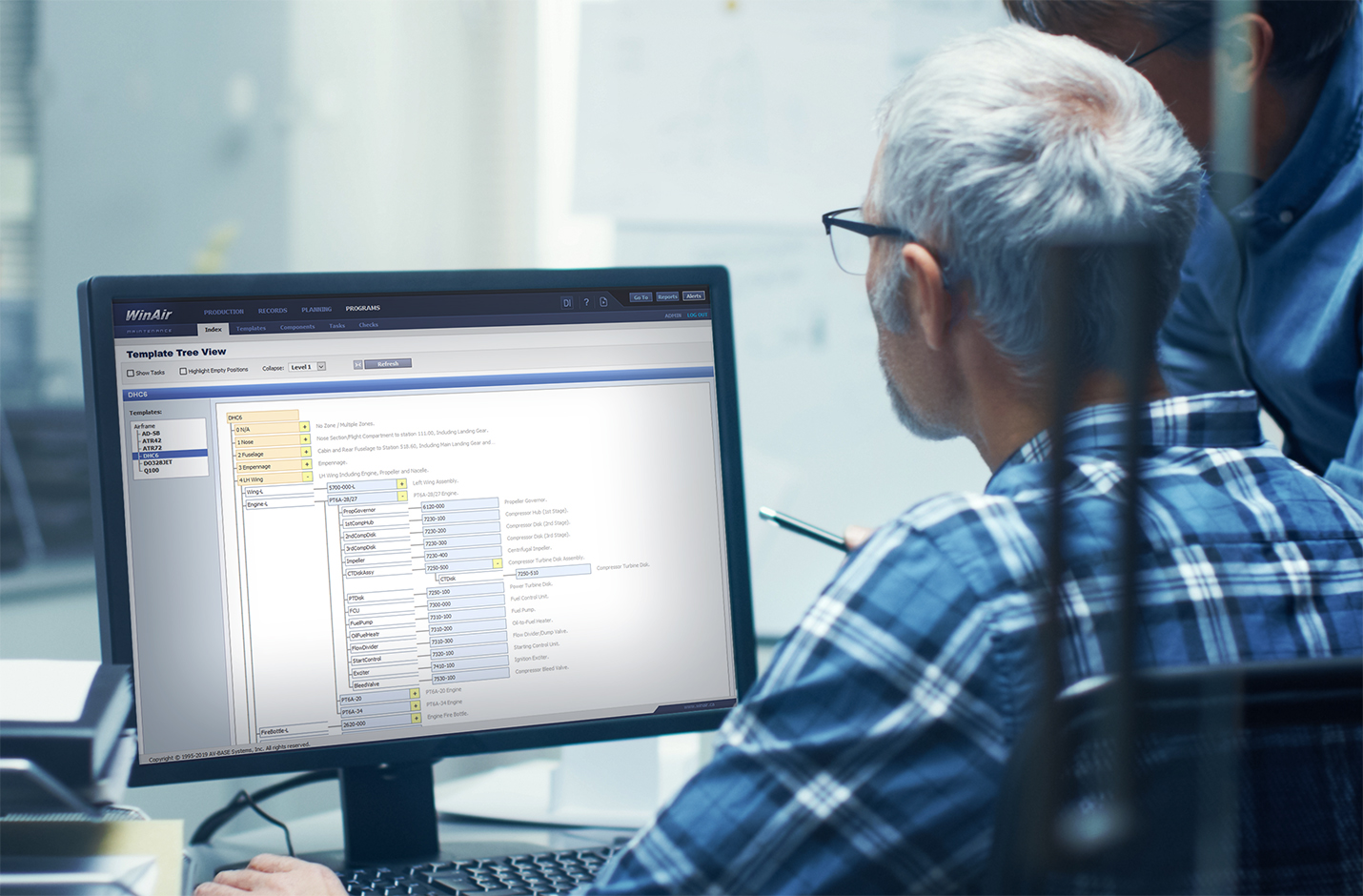 (A DHC-6 Twin Otter Template Tree View (© WinAir) displayed on a desktop computer at an aviation operation © Gorodenkoff/Shutterstock.com—modified)
---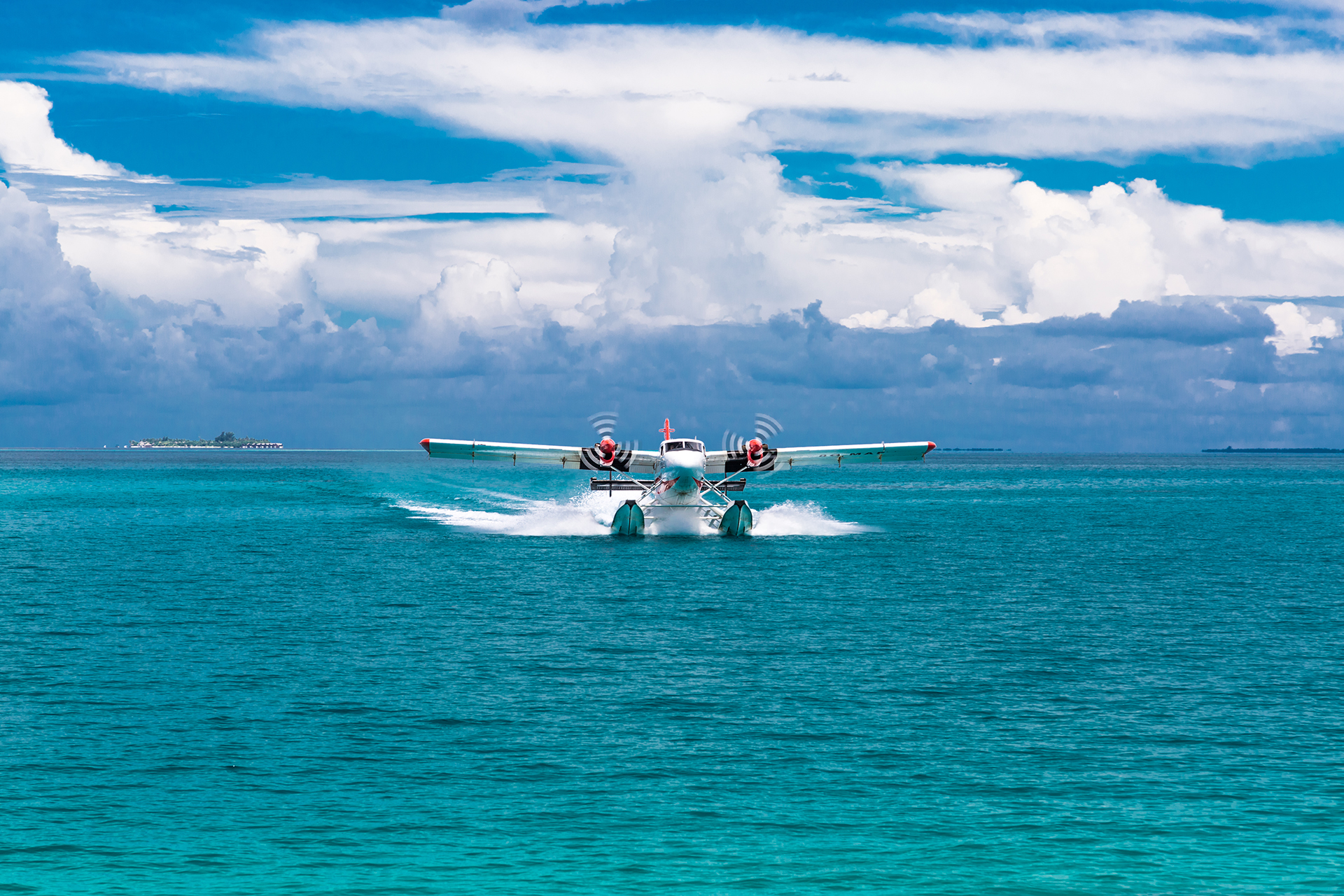 (A DHC-6 Twin Otter seaplane operated by Trans Maldivian Airways lands in the crystal blue water off the coast of the Maldives © icemanphotos/Shutterstock.com)
---
About WinAir:

Based in London, Ontario, Canada, WinAir has 30 years of experience as a leader in aviation management software. Companies rely on WinAir to efficiently and effectively track and manage aircraft maintenance and inventory control. WinAir is proud to lay claim to hundreds of installations at aviation-specific organizations worldwide. From airlines to heli-ops, law enforcement agencies, oil industry suppliers, MROs, CAMOs, medical evacuation response teams and more, businesses using WinAir regard the solution as a necessary component to the successful management of their fleet maintenance programs.
###