Castle Aviation set to soar to new heights with WinAir—leader in private charters, cargo transportation, and aircraft maintenance in Ohio has completed its WinAir Version 7 implementation using entirely remote processes and is now live with the software
The company looks forward to streamlining aircraft maintenance work steps, harmonizing its departments, and improving operational efficiencies
(A Saab 340B aircraft operated by Castle Aviation prepares for landing © Castle Aviation)
---
London, ON, Canada/North Canton, OH, USA – July 14th, 2021 – WinAir is thrilled to announce that Castle Aviation has completed its WinAir Version 7 implementation and is live with the aviation management software. After kicking off its software implementation amidst the current COVID-19 pandemic using fully remote processes and procedures, the company recently concluded a seamless transition to the software this past March. With this implementation now complete, Castle Aviation is excited to boost efficiencies across all facets of its operation and is anticipating ongoing business growth with the product.
Castle Aviation is a private passenger airline and cargo operation that specializes in priority freight. The company was established in 1986 in North Canton, Ohio, by current CEO and Owner Michael Grossman. It currently operates and maintains a fleet comprised of 8 Cessna 208B Super Cargomasters, four Piper Aerostars, one Swearingen Metroliner, and six Saab 340Bs. It also offers maintenance services to support private aircraft, corporate aircraft, and flight schools.
Over the years, the company experienced tremendous growth, which resulted in a move from a 3600 square-foot hangar to a 30,000 square-foot hangar at the Akron Canton Airport (KCAK) in 2000. After a brief stint at another maintenance facility in 2007, Castle Aviation returned to KCAK in 2008, where it operated out of four hangars around the airfield. It would ultimately add a fifth hangar space years later. In 2017, the company continued to forecast exponential growth, so it began planning for the construction of a new larger facility that could house its entire operation.
In early-2020, plans for a new home for Castle Aviation came to fruition as the company finalized the details for an August move to a new 61,000 square-foot hangar and offices at KCAK. Upon doing so, Castle Aviation's team identified that it had outgrown its current maintenance and inventory control software, which it was only able to access from within its local network. To accommodate its rapid growth, Castle Aviation realized that it needed robust and fully scalable aviation management software that was web browser-based and had a proven track record for assisting aviation operations with improving efficiencies. This software would also need to be seamlessly incorporated into the company's work environment to play a leading role in ensuring a smooth transition at the new maintenance facility.
In June of 2020, Castle Aviation reached out to WinAir to learn more about WinAir Version 7. At this stage, the company had clearly defined its software needs, determining that the new system would require the ability to handle tracking and managing aircraft maintenance, inventory, parts, and labor, along with generating work orders and overseeing planning and forecasting. It also needed a solution that could seamlessly integrate with its Quickbooks accounting system. Concerning the COVID-19 pandemic, Castle Aviation noted that having an online solution would benefit the operation significantly by providing the ability to continue to facilitate maintenance activities remotely if staff had to quarantine.
After reviewing several products available on the market, Castle Aviation concluded that WinAir was the perfect fit for the operation. The company proceeded to implement WinAir Version 7 in a fully remote environment. It began with WinAir fundamentals training and the initial software setup, which involved completing the aircraft compliance data loading and inventory import. Afterwards, the company proceeded with comprehensive inventory, programs, records, planning, and production training in a live sandbox. Once it was confident in its team's ability to utilize the software, Castle Aviation entered the go-live stage of the implementation with the support of the WinAir team. Now that the company has completed its software implementation and is using WinAir daily, its team envisions ongoing success with the product.
"The smooth transition to the WinAir software system has shown to be extremely beneficial for Castle Aviation," says Dave Scheufler, Castle Aviation Vice President and Director of Maintenance. "The software provides us with a way for collaborating both the maintenance and parts departments into one mainstream software platform. This collaboration will result in both departments becoming more efficient in their ability to accurately track and report the cost and materials for each aircraft on the line."
WinAir Business Development Representative Jason Street agreed: "We are pleased to partner with Castle Aviation by providing them access to WinAir Version 7 to manage their daily maintenance activities. As they settle into their new facility, WinAir will continue to assist them in increasing efficiencies in all departments, improving Stores Room management, accelerating maintenance work steps, and most importantly, providing a reliable way to prove and maintain airworthiness. We look forward to strengthening this partnership and assisting them in achieving operational success."
WinAir is the aviation industry's top software for companies focused on boosting business efficiencies while simultaneously ensuring data integrity and maintaining compliance. Since WinAir utilizes built-in software-enforced data validation, businesses using it safeguard against the introduction of inaccurate data and the circumvention of established permissions. As a result, WinAir users can always be sure that they are working with accurate and trustworthy data and are therefore compliant with standards and regulations.
Want to learn about how you can take business efficiency to the next level with WinAir Version 7? Contact us now to speak with a member of the WinAir team!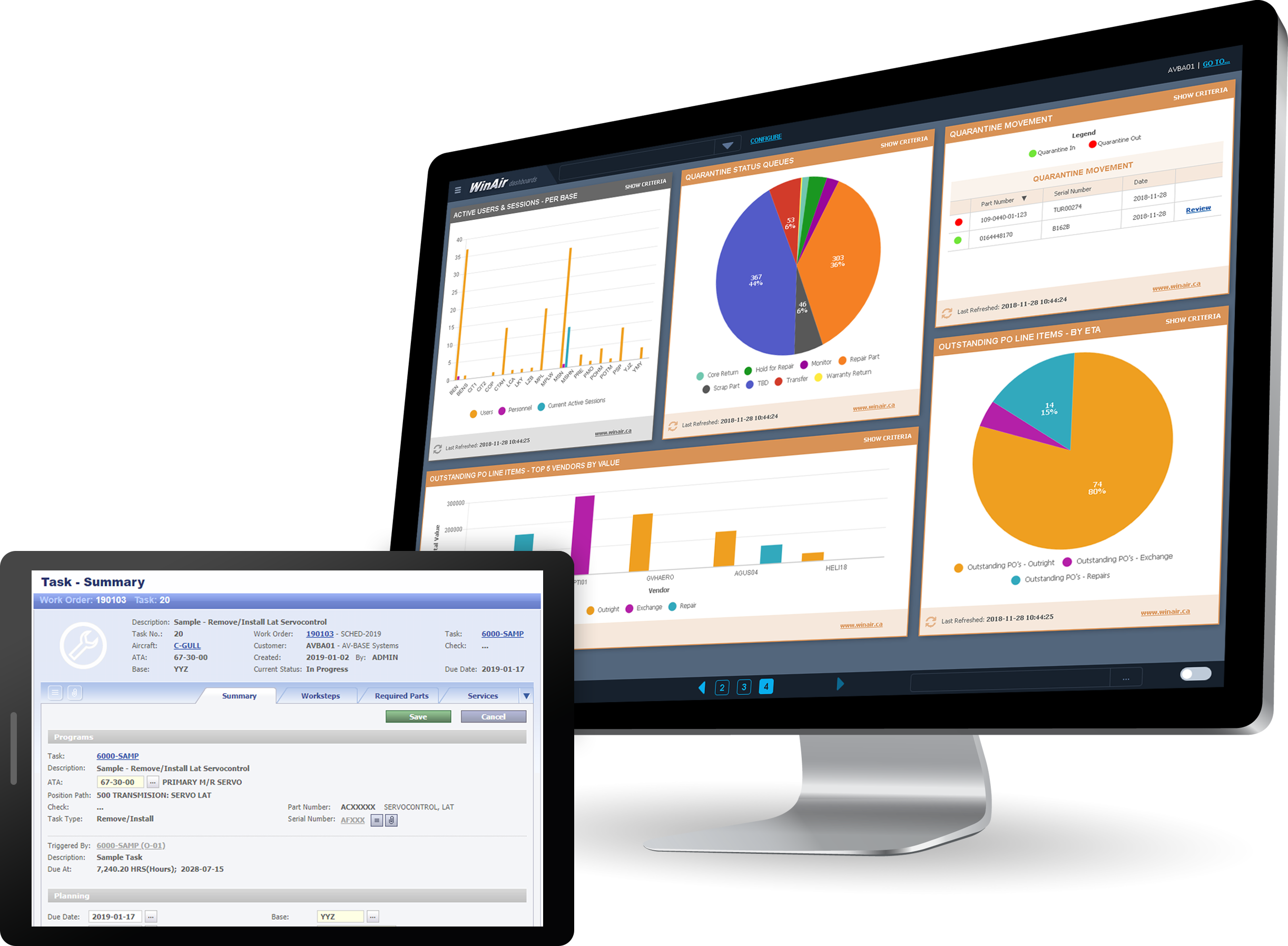 (WinAir Task Card Summary displayed on a tablet and Dashboards displayed on desktop © WinAir)
---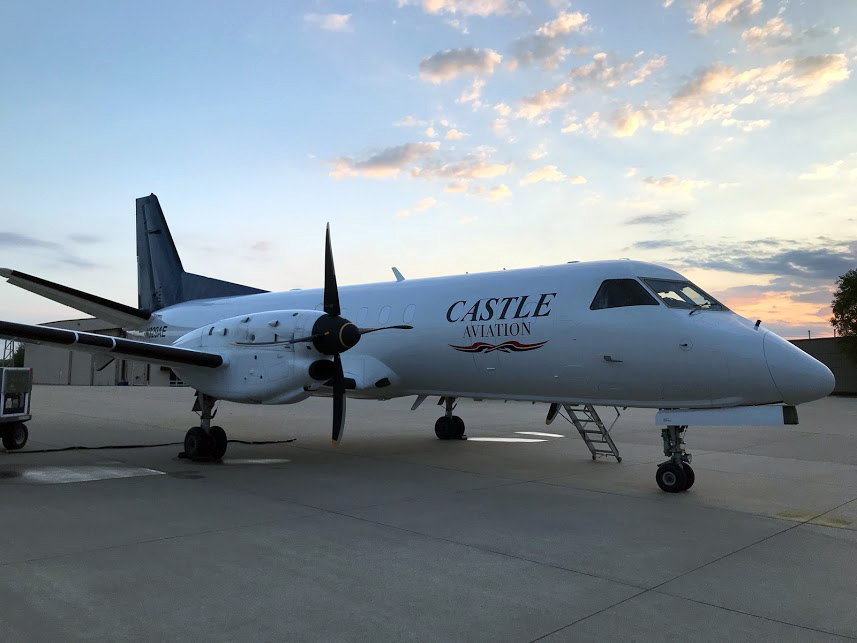 (A Castle Aviation Saab 340B aircraft awaits the next charter flight © Castle Aviation)
---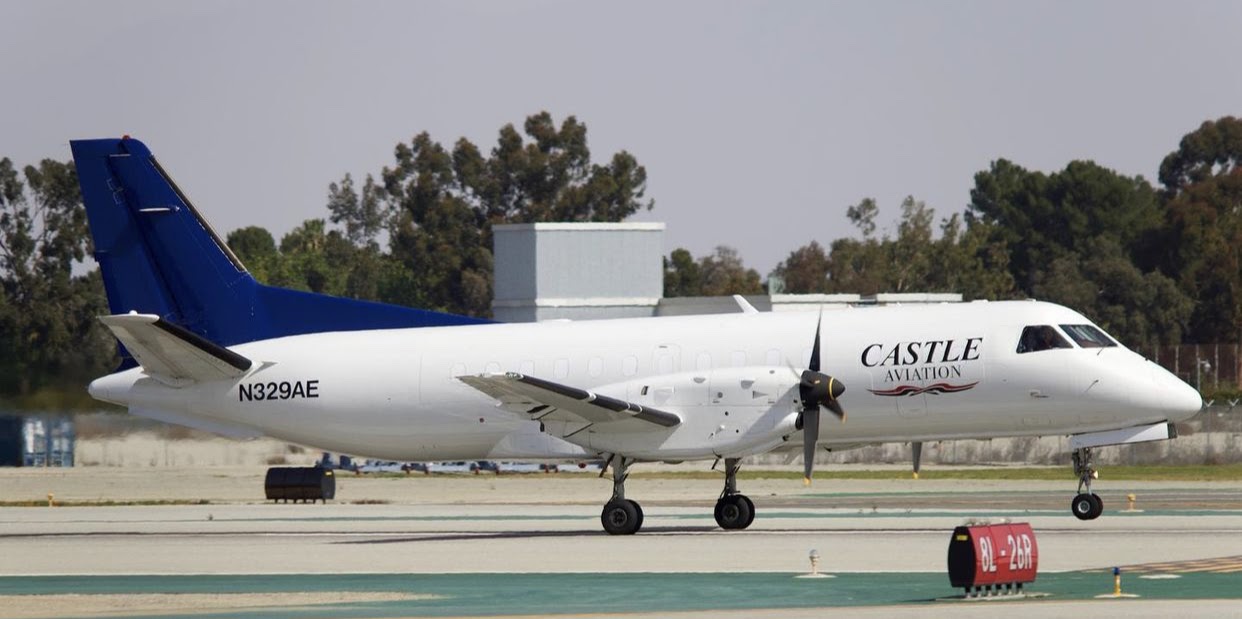 (Lift-off: A Castle Aviation Saab 340B aircraft gets set to take to the sky © Castle Aviation)
---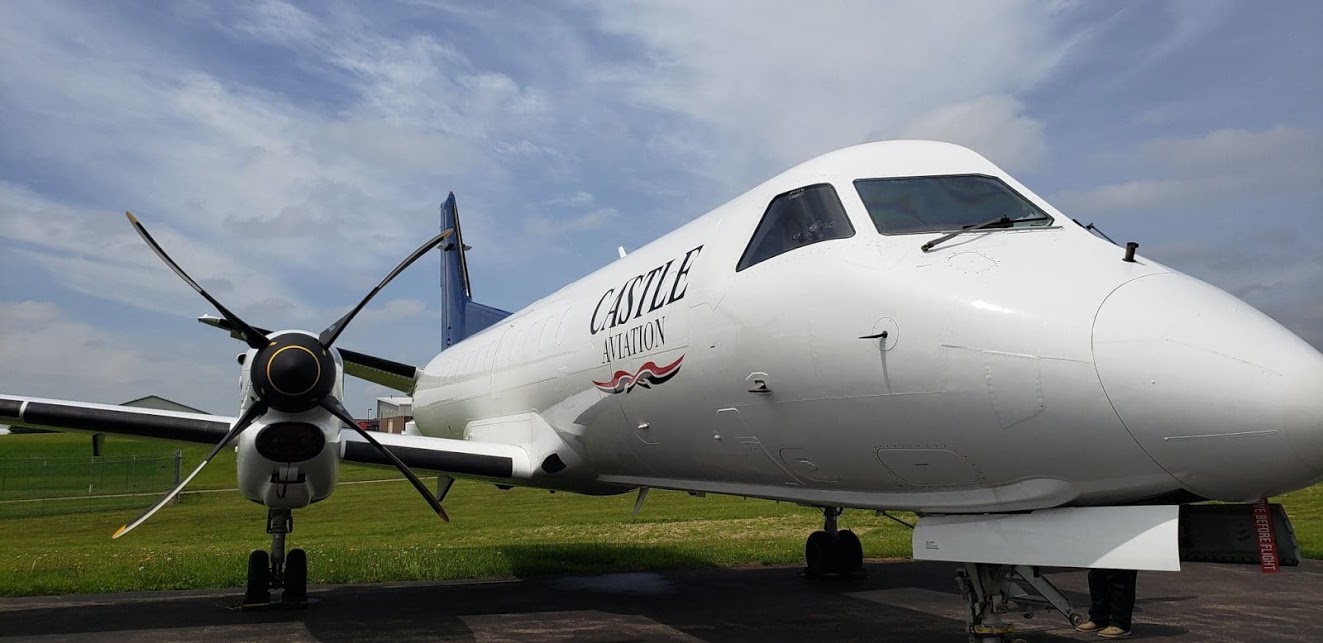 (A close-up image of a Castle Aviation Saab 340B aircraft © Castle Aviation)
---
About Castle Aviation: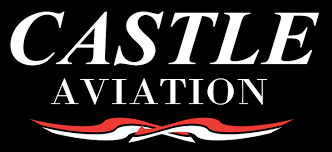 Since day one, Castle Aviation has been recognized as a top Aviation Consultant in North Canton, Ohio. We provide clients with a wide range of services that will help them thrive and grow. Whether it's private charter, aircraft maintenance, or cargo operations—we are here for our clients, wherever, whenever. We know that sometimes things can get challenging, and we are here to ease the load off your shoulders. If you'd like to learn more about how our services can help you or your business grow, call us today.
About WinAir:

Based in London, Ontario, Canada, WinAir has over 30 years of experience as a leader in aviation management software. Companies rely on WinAir to efficiently and effectively track and manage aircraft maintenance and inventory control. WinAir is proud to lay claim to hundreds of installations at aviation-specific organizations worldwide. From airlines to heli-ops, law enforcement agencies, oil industry suppliers, MROs, CAMOs, medical evacuation response teams and more, businesses using WinAir regard the solution as a necessary component to the successful management of their fleet maintenance programs.
###