Are you looking for aviation maintenance software for your operation? Oftentimes, it's the "boots on the ground" aviation industry experience that separates one company from the rest
This article summarizes WinAir's firsthand knowledge of the aviation industry by listing the past relevant industry experience of its staff and explaining why each item is beneficial to a company seeking software
---
Whether your company is looking to replace software or are simply searching for a platform to help you enter the digital realm, finding a trustworthy partner with relevant aviation industry experience can be a time consuming task. Much of this challenge stems from the fact that most companies do not disclose this information. Generally speaking, this is due to insufficient experience, a lack of employees, or a combination of both.
Nowadays, it is not uncommon to discover that the aviation management software vendor that you are speaking with is actually a team of two that operates out of a garage, home office, or basement. Similarly, there are numerous companies operating within the aviation maintenance sphere that are not from an aviation industry background. They provide the same generic solutions for a variety of industries and then attempt to mask their inexperience with aviation-specific labels. For a person from the aviation industry that has amassed a significant degree of industry knowledge, it is easy to see through the veneer.
In order to assist you with determining that we are the best aviation maintenance software vendor for your operation, we have compiled a list of our staff's relevant aviation industry experience and have included a reason why it matters to your business. When this relevant aviation industry experience is considered in conjunction with our industry leaving aviation maintenance software, the result is operational success for your business.
Here is a list of WinAir's relevant "boots on the ground" aviation industry experience and why it will benefit your business:
Commercial Pilots and Private Pilots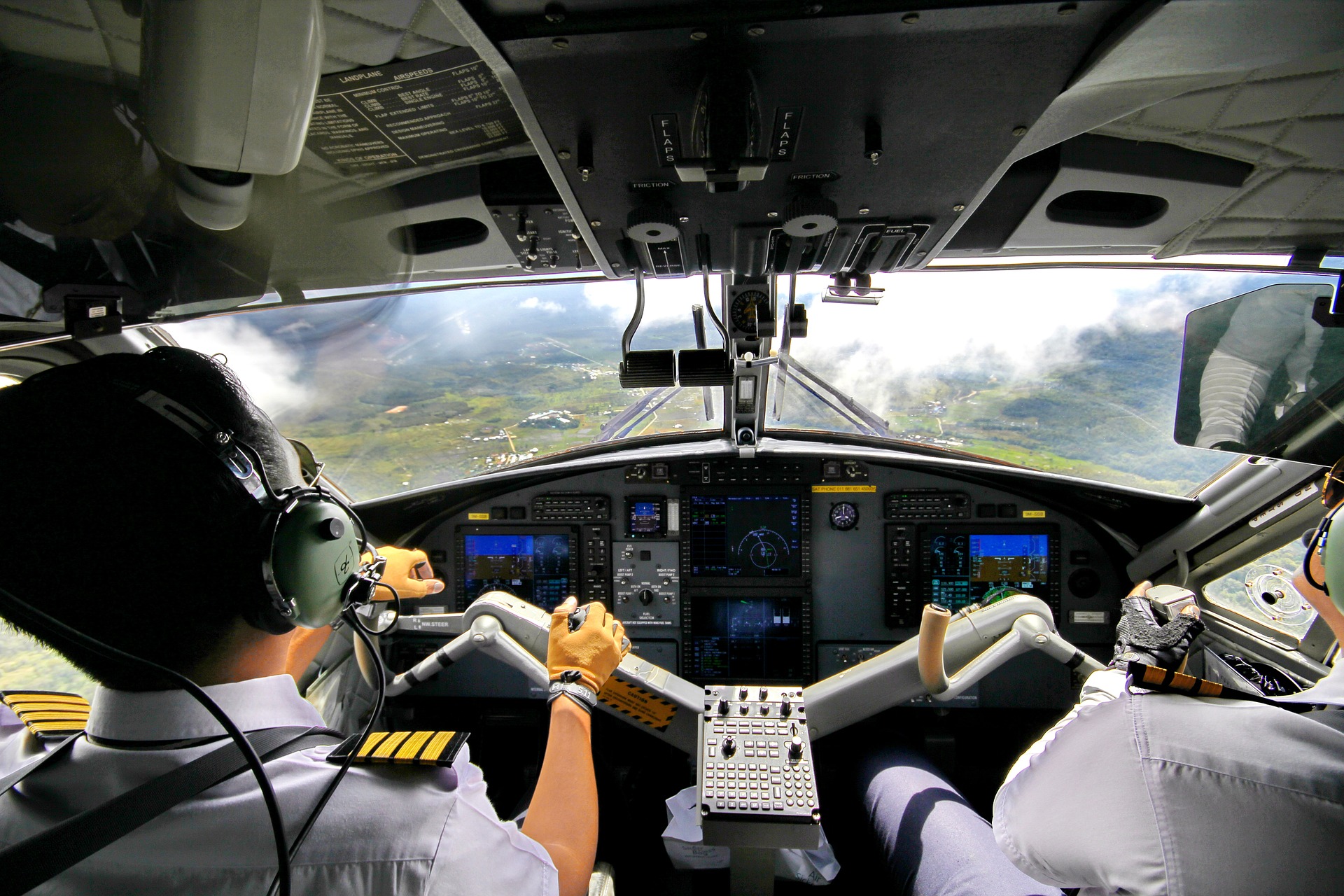 (A Viking Air DHC-6 Series 400 Twin Otter aircraft cockpit)
---
WinAir has several members of staff that have their commercial pilot license and/or their private pilot license. These individuals hold different roles at the company and work in a variety of departments—from product development, to business analytics, and all the way up to the executive leadership team and ownership group. This firsthand experience from the cockpit is an invaluable asset to WinAir and to its clientele, both from a product development standpoint, but also from customer support perspective. This means that in addition to our comprehensive product knowledge, WinAir's team have an in-depth understanding of how to fly an aircraft.
This is a huge benefit to any aviation operation that is seeking an aviation maintenance software provider that truly understands their business, knows how to speak their industry language, and has the direct aviation industry experience to back up their claims. This firsthand pilot experience has proven itself to be instrumental in developing a variety of system features and functionality that have streamlined and expedited processes. For instance, with the assistance of WinAir staff with their commercial pilot license, WinAir was able to develop functionality into the software that integrates aircraft flight logs with our aviation management software. This improves business efficiencies, reduces AOG situations, and results in a decline in overall ground and maintenance time.
Safety Management Systems Administrators and Stores Room Associates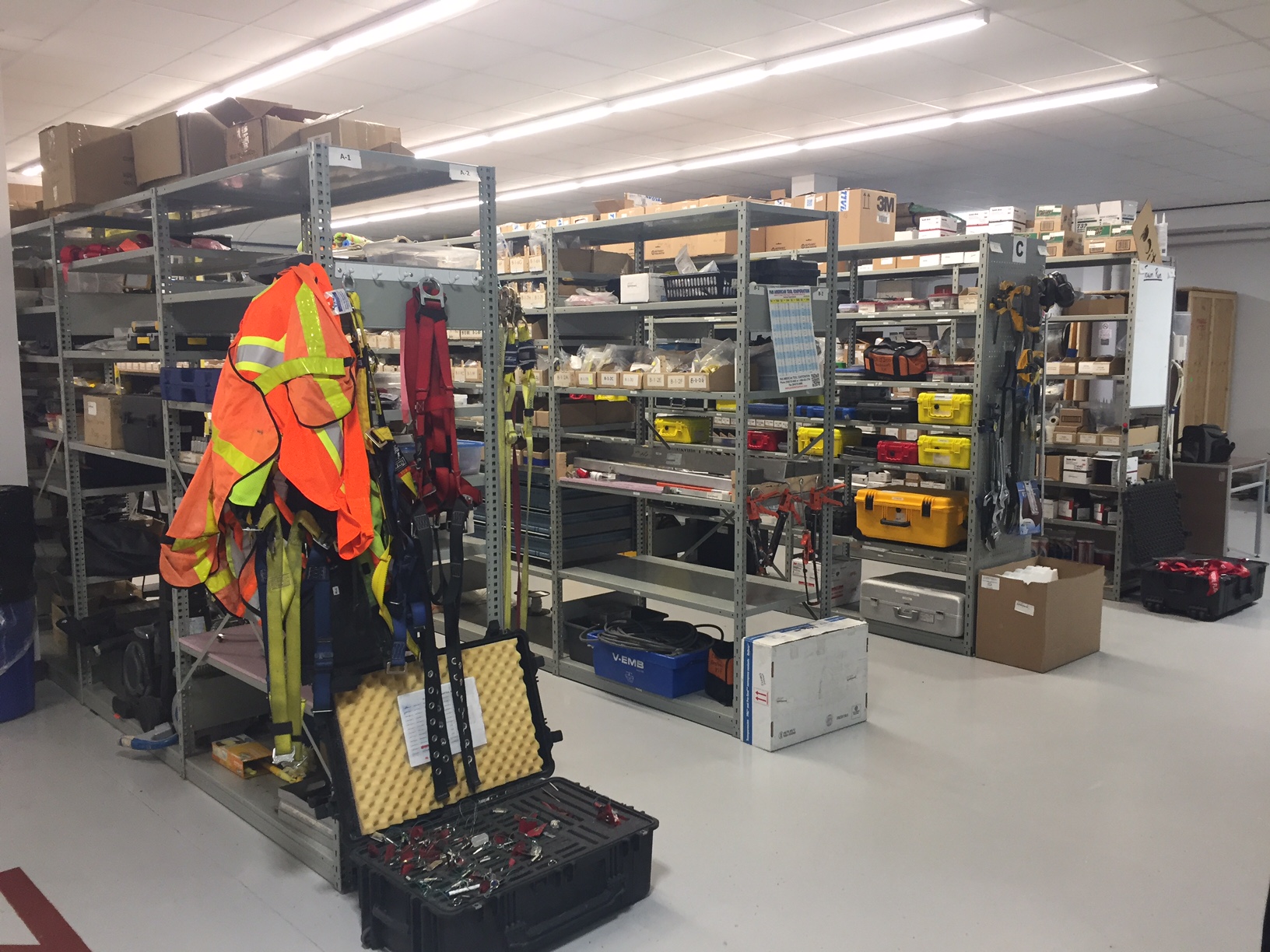 (An aviation maintenance stores room for an MRO)
---
There are a number of employees at WinAir that have joined the company after successful careers in aviation maintenance Stores Room departments. This includes staff members who have completed positions as Safety Management Systems Administrators and Stores Room Associates for industry leading MROs and Airlines.
This direct aviation industry experience has played a significant role in the evolution of WinAir's software. Not only has it assisted the company with gaining a complete understanding how Stores Rooms operate – which has aided with product development – but it has also helped WinAir's clientele by providing them with customer support representatives that genuinely understand their specific processes and procedures. This has benefited WinAir's clientele significantly, as our team has been able to make successful procedural recommendations based on their firsthand aviation industry knowledge and extensive understanding of WinAir.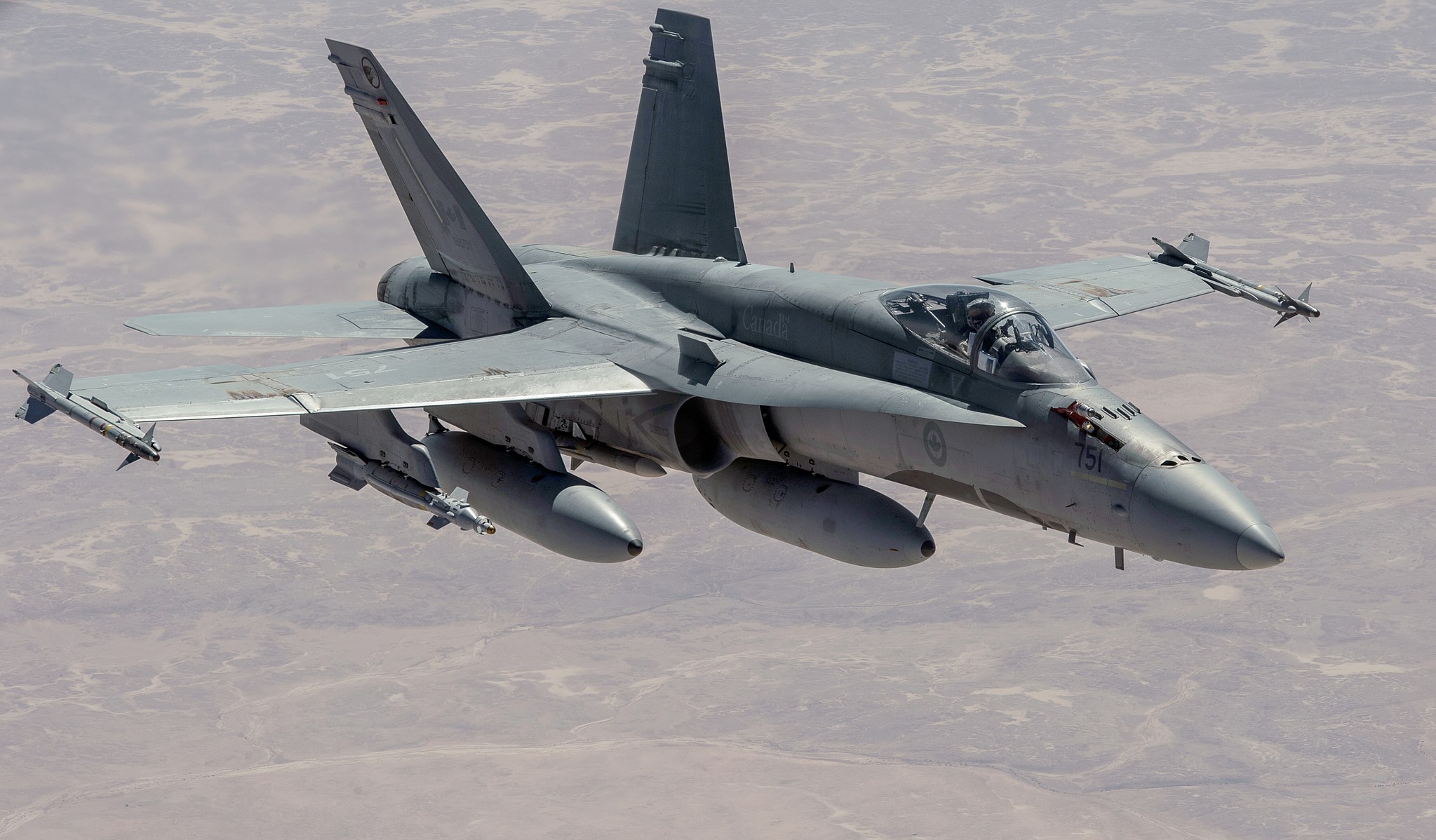 (A Royal Canadian Air Force CF-188 Hornet flies over Iraq on March 4, 2015 in support of Operation Inherent Resolve)
---
In addition to having staff members with aviation industry experience at aviation operations and MROs, WinAir employs military personnel from an assortment of backgrounds. The company has team members who have completed service in both the Canadian Army, as well as the Royal Canadian Air Force (RCAF). This unique industry experience has been a significant benefit to WinAir's clientele that operate within the military sphere, along with those that are involved in law enforcement (ex. police aviation units).
WinAir has highly specialized staff with military personnel backgrounds that work in their Technical Documentation and Aircraft Services departments. With respect to Aircraft Services, WinAir has a team member on hand with extensive experience in the RCAF as an Aircraft Maintenance Supervisor. This member of staff has direct aviation industry experience with performing maintenance on a variety of complex aircraft; from the Lockheed C-130 Hercules to the McDonnell Douglas CF-18 Hornet. This experience has enhanced WinAir's industry leading aircraft template building service, which is a benefit to both WinAir and its clientele. It also improves the company's understanding of how aviation maintenance and inventory control is managed at the military level.
AMEs and A&Ps (Fixed-wing and Rotary-wing)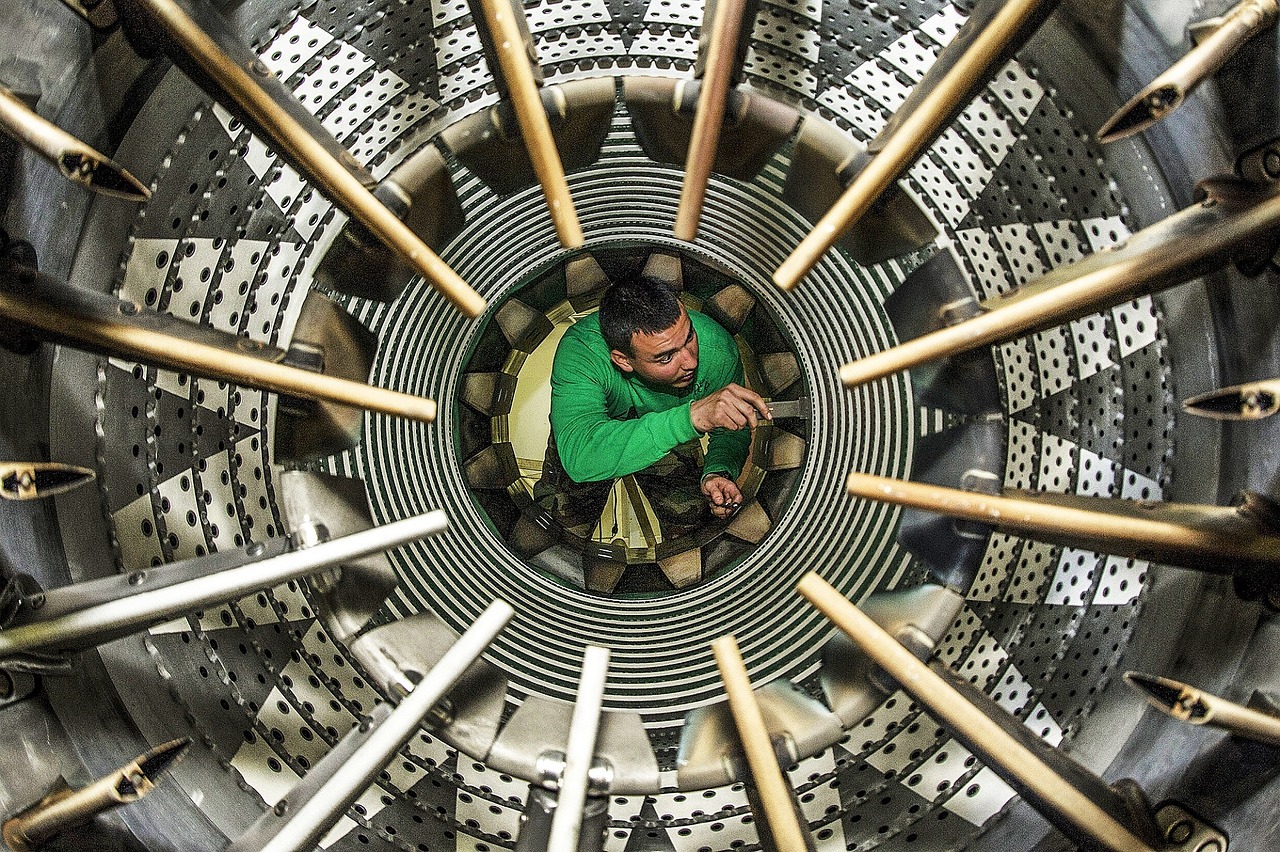 (An AME performing an afterburner inspection)
---
WinAir also employs a significant number of staff that have their AME license and/or their A&P certification. These team members are involved in various positions at the company and have direct aviation industry experience working on a variety of airplane and helicopter types. WinAir has AMEs and A&Ps working in the Quality Assurance department, the Aircraft Services department, and within the company's ownership group. In fact, the WinAir'ss Owner/Co-founder was originally an AME/A&P for a globally recognized and multinational energy corporation. He took this experience and channeled it into the development of the first iteration of WinAir's software some 30 years ago.
Today, WinAir and its clients alike continue to prosper from the company's firsthand AME/A&P experience. This direct industry knowledge has played a profound role in assisting WinAir with accelerating the software implementation timeline for countless operations. It has also assisted the company with making procedural recommendations based on aviation industry best practices. These procedural recommendations have been vital in improving business efficiencies for aviation operations worldwide.
Partner with an Industry Leader with Actual Aviation Maintenance Experience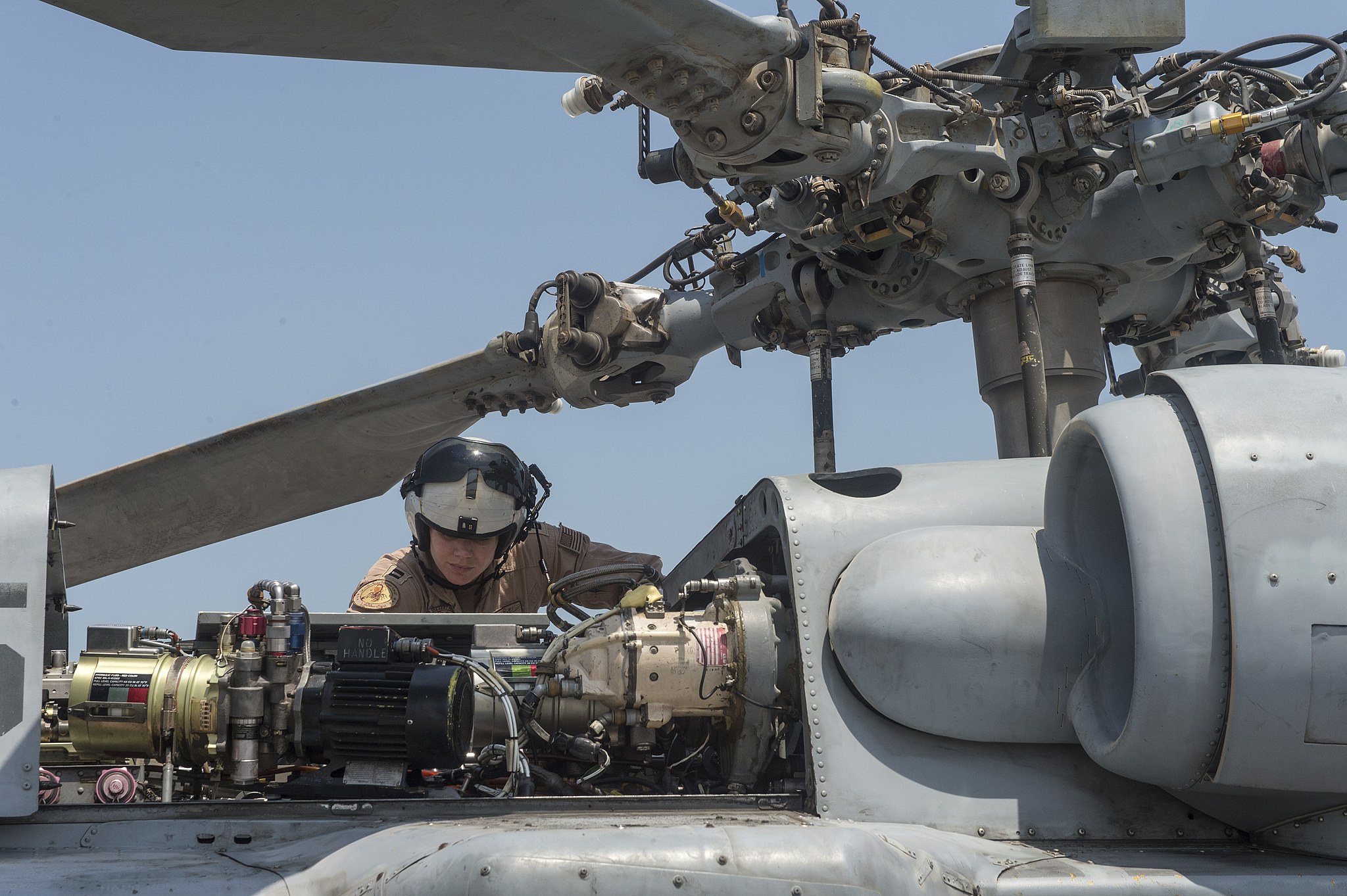 (Maintenance checks with a Helicopter Sea Combat Squadron)
---
At WinAir, we know that you have many viable choices available to you when considering an aviation maintenance software provider. That's why we suggest taking relevant aviation industry experience into consideration when determining the best aviation management software for your business.
While having a robust and fully-scalable solution in place for managing all maintenance and inventory activities is crucial, it is imperative that the software be supported by aviation industry professionals with firsthand aviation industry experience. This is what separates the minor players in the aviation industry from the major players, and the "one-size-fits-all-industries" software vendors from the cutting-edge and aviation-specific solution providers.
Would you like to learn more about how WinAir Version 7 and WinAir's team will help boost business efficiencies at your operation? If so, then contact us now to chat with a member of the WinAir team about your business' unique requirements!
---
About WinAir:
Based in London, Ontario, Canada, WinAir has 30 years of experience as a leader in aviation management software. Companies rely on WinAir to efficiently and effectively track and manage aircraft maintenance and inventory control. WinAir is proud to lay claim to hundreds of installations at aviation-specific organizations worldwide. From airlines, to heli-ops, to law enforcement agencies, oil industry suppliers, MROs, CAMOs, medical evacuation response teams and more, businesses using WinAir regard the solution as a necessary component to the successful management of their fleet maintenance programs.