WinAir Commercial Manager, Kyle Vergeer, ecstatic to be chosen for the annual, "Top 20 Under 40," edition of Wings Magazine and Helicopters Magazine.
Acclaimed fixed-wing and rotary wing publications award the Commercial Manager of a leading aviation management software provider with prestigious designation
---
London, Ontario, Canada/Simcoe, Ontario, Canada — July 7, 2017 — The ballots are in and it's official: WinAir's Commercial Manager, Kyle Vergeer, has been named one of Canada's "Top 20 Under 40" by Wings Magazine and Helicopters Magazine. At only 29 years of age, Vergeer is one of 20 young influencers from the aviation industry that was nominated via an online voting process and selected by magazine editorial teams to appear in their respective publications. He is also the only individual profiled in the article that is representing an aviation management software provider.
Once a year, Wings Magazine and Helicopters Magazine devotes an editorial cover story to recognizing 20 of the brightest and best talent the Canadian aviation industry has to offer that are under the age of 40. Winners of this year's contest include burgeoning leaders like Jonathan Wood, Structures Engineer AME S at Avialta Helicopter Maintenance, Lindsay Hai, Senior Finance Project Manager at Vector Aerospace, and Lee Hawke, Crew Chief at Rocky Mountain Aircraft.
"I'm absolutely delighted to be named one of Wings Magazine's and Helicopters Magazine's Top 20 Under 40," says WinAir Commercial Manager, Kyle Vergeer. "It's an honour to be included in a list that showcases some of this country's top young movers and shakers from the within the aviation industry. Congratulations to all of this year's winners and thank you to both publications for your acknowledgement of my achievements and your dedication to highlighting the Canadian aviation industry!"
The Top 20 Under 40 article appears in the July/August edition of Wings Magazine, along with the July issue of Helicopters Magazine. Both publications are currently available on newsstands and in digital format.
Read the full 20 Under 40 Edition of Wings Magazine and Helicopters Magazine online today and contact us today for !
---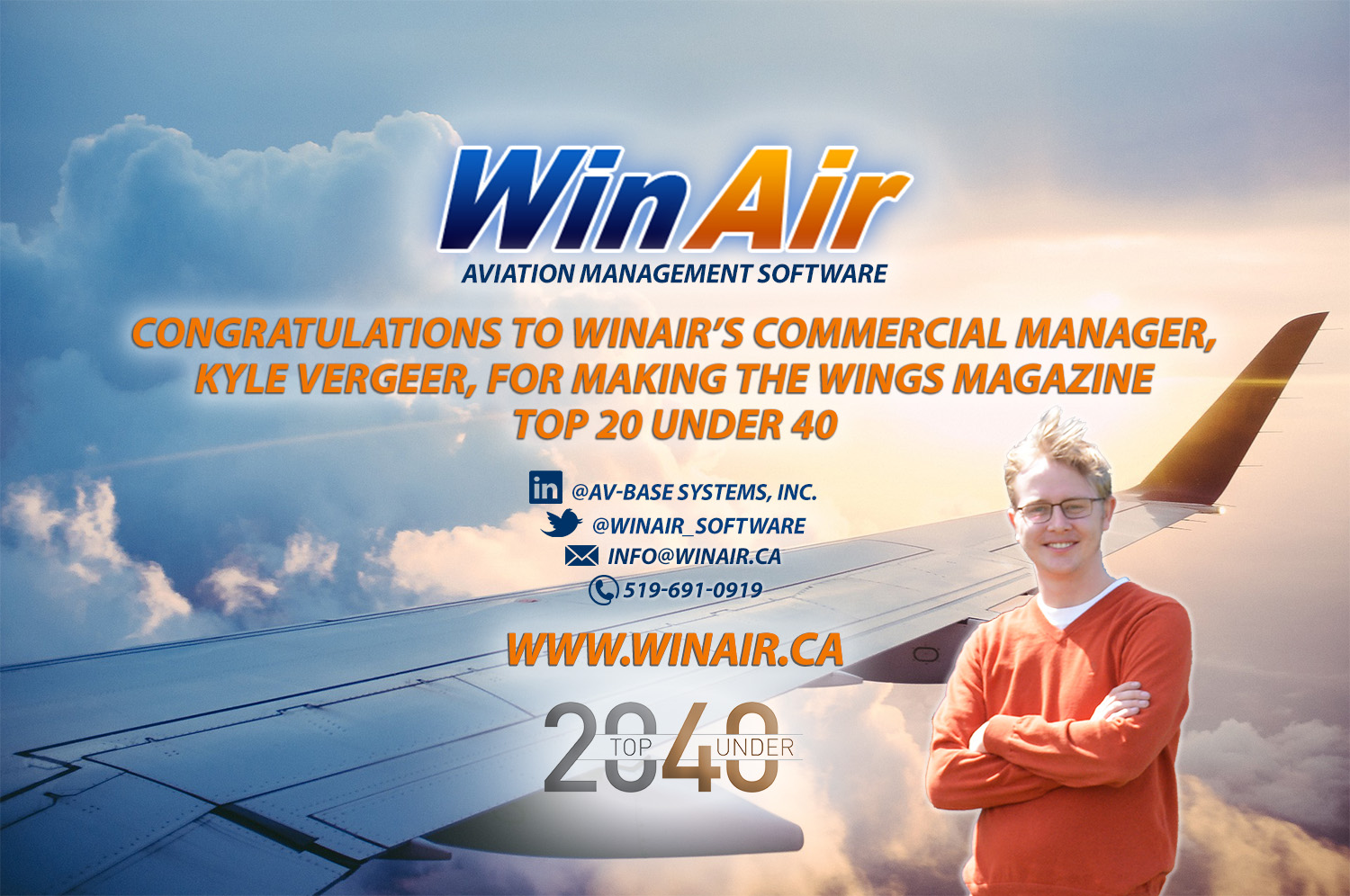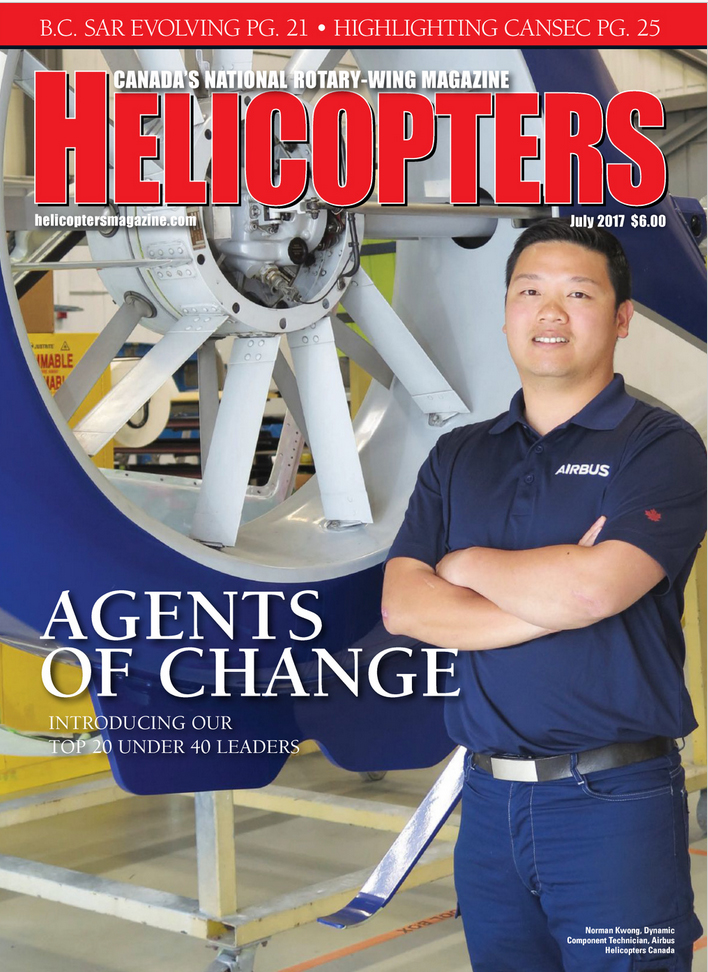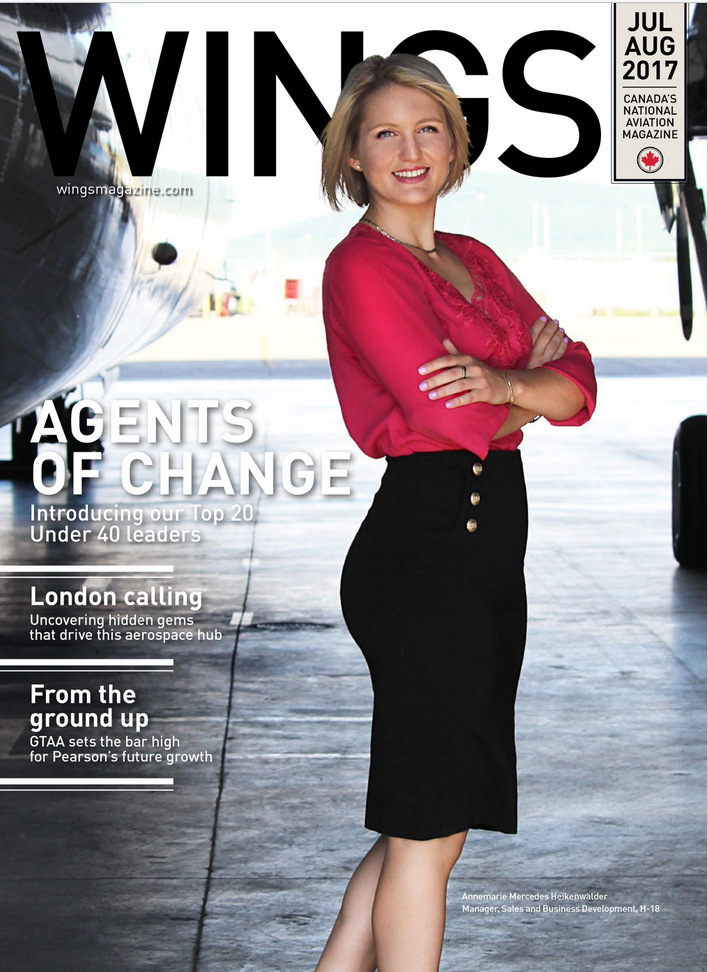 ---
About WinAir
Based in London, Ontario, Canada, WinAir has 30 years of experience as a leader in aviation management software. Companies rely on WinAir to efficiently and effectively track and manage aircraft maintenance and inventory control. WinAir is proud to lay claim to hundreds of installations at aviation-specific organizations worldwide. From airlines, to heli-ops, to law enforcement agencies, oil industry suppliers, MROs, CAMOs, medical evacuation response teams and more, businesses using WinAir regard the solution as a necessary component to the successful management of their fleet maintenance programs.
###