WinAir joins TechAlliance of Southwestern Ontario — aviation management software leader becomes first aviation-focused company to enlist in regional innovation centre
Organization and employees set to gain from technology group's learning opportunities, networking forums, and access to local talent
---
London, ON, Canada – November 30, 2017 – As the saying goes, membership has its benefits. And for aviation maintenance software leader, WinAir, the benefits are numerous. WinAir is excited to announce the company's new membership in TechAlliance of Southwestern Ontario. Starting this month, WinAir and its employees will be able to take full advantage of the many professional development events, speaking engagements, and other business benefits offered specifically to TechAlliance member organizations.
Membership in TechAlliance will also provide all WinAir employees with exposure to the latest technological advancements, along with tech trends that typically fall outside of the scope of the aviation industry. This will prove to be a significant benefit for WinAir, as it continues to make use of cutting edge technologies and innovations in order to further assist its global clientele with achieving operational success.
Known throughout the region as the local technology agency, TechAlliance of Southwestern Ontario has established itself as an influential organization in the tech community at large, and an advocate for technology-related businesses in the London, Ontario, region. Companies join TechAlliance for a variety of business reasons—from securing access to professional services, to enrolling staff in education and training opportunities, along with utilizing assets for human resources-focused initiatives—all of which, serve the purpose of assisting organizations with expanding their operations, connecting them with key stakeholders, and broadening their staff's overall knowledge-base. By signing on board with TechAliance, WinAir will add its support to the continued growth of the tech sector in London, Ontario, and surrounding regions.
"We are thrilled to be a part of TechAlliance," says Amanda Woods, WinAir Human Resources Manager. "As a global company, supporting the local community, contributing to the employment-base in London, and offering advanced learning opportunities to all members of our team, are vital initiatives that TechAlliance membership will allow us to fulfill."
TechAlliance President and CEO, Marilyn Sinclair acknowledged this sentiment: "We are delighted to welcome WinAir to our network of over 175 member companies. TechAlliance's member community encompasses many different tech-based industries, and we are proud to make inroads into the aviation sector with an industry leader. We look forward to the WinAir team engaging with TechAlliance and our members and seeing how this engagement will help WinAir continue to grow and succeed."
Along with granting admission to role-based staff development workshops, peer-to-peer learning groups, and other networking events, TechAlliance membership will provide WinAir with access to a multitude of professional resources and business services. Such services include coordinating meetings with business analysts, providing access to advanced market intelligence, and connecting executive management with business leaders to obtain corporate insight and strategic advice.
Would you like to learn more about WinAir? We would love to hear from you! Contact us today to schedule your time to converse with a member of the WinAir team!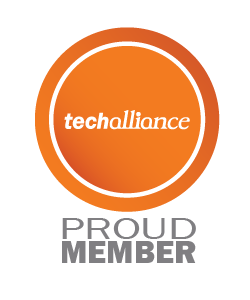 ---
About WinAir:
Based in London, Ontario, Canada, WinAir has 30 years of experience as a leader in aviation management software. Companies rely on WinAir to efficiently and effectively track and manage aircraft maintenance and inventory control. WinAir is proud to lay claim to hundreds of installations at aviation-specific organizations worldwide. From airlines, to heli-ops, to law enforcement agencies, oil industry suppliers, MROs, CAMOs, medical evacuation response teams and more, businesses using WinAir regard the solution as a necessary component to the successful management of their fleet maintenance programs.
###