WinAir featured in London Inc. Magazine — Commercial Manager and Operations Manager interviewed in article on business' beginnings, recent organizational success, and the company's industry leading aviation maintenance software
Content appears in "Enterprise" section of the June edition of London Inc. Magazine—available now on newsstands and in digital format on the London Inc. website
---
London, ON, Canada – June 12, 2018 – Aviation management software leader, WinAir, is thrilled to announce that the company has been highlighted in an in-depth article in London Inc. Magazine. The column, titled "Flying High," appears in this month's issue of the magazine. Considered to be London, Ontario's premier business publication, London Inc. Magazine aims to shine the spotlight on companies that are representative of the region's entrepreneurial culture and spirit.
In his article, journalist Sean Meyer discusses the beginnings of WinAir (established in 1988 and incorporated in 1997), the evolution of the software from a DOS-based platform to a fully web browser-based solution, and the company's recent win at the London Chamber of Commerce Business Achievement Awards in the medium-sized Business of the Year category. He also delved into the Management team's plans for the future development of the product and wrote about the forthcoming direction of the company. WinAir Commercial Manager, Kyle Vergeer, and Operations Manager, Kendra Warren, are both quoted in the article.
"It was a pleasure to converse with Sean about WinAir's achievements and the recognition that the company has received from the aviation industry and the business community," says Kendra. "It is an exciting time for WinAir, and with that, we see many opportunities for exponential growth. We look forward to forging new business relationships with aviation operations and are excited to continue fostering our existing ones, by meeting and exceeding the expectations of our global clientele."
With hundreds of successful product installations in over 30 countries, WinAir is the aviation industry's top maintenance solution. Aviation operations trust in WinAir to accurately and effectively track and manage their aircraft maintenance and inventory control, so that they can remain compliant with aviation industry regulations. Not only that, but WinAir also provides businesses with the efficiency gains associated with adopting industry best practices.
Companies using the latest release of software, WinAir Version 7, are benefiting from the product's robust capabilities, its smooth integration with their current work environment, and its capacity to streamline and expedite business processes throughout their entire organization. The software provides full operational transparency from the hangar floor up, which makes it easy for business owners to identify gaps in performance or opportunities for improvement. This, in and of itself, offers businesses the ability to become more proficient at what they do, and increases their capacity take on new projects.
The June Edition of London Inc. Magazine is out now! Read the article online and contact us today to request a free online demonstration of the product and learn firsthand why WinAir Version 7 is the aviation industry's number one maintenance solution!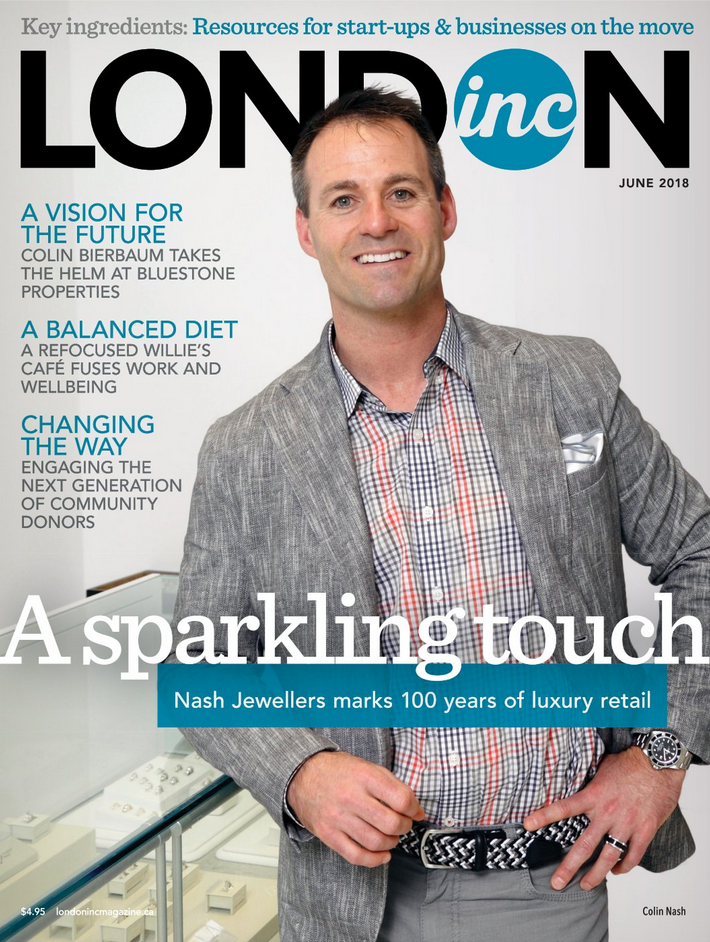 (London Inc. Magazine – June 2018 – featuring interview with WinAir Commercial Manager, Kyle Vergeer, and Operations Manager, Kendra Warren)
---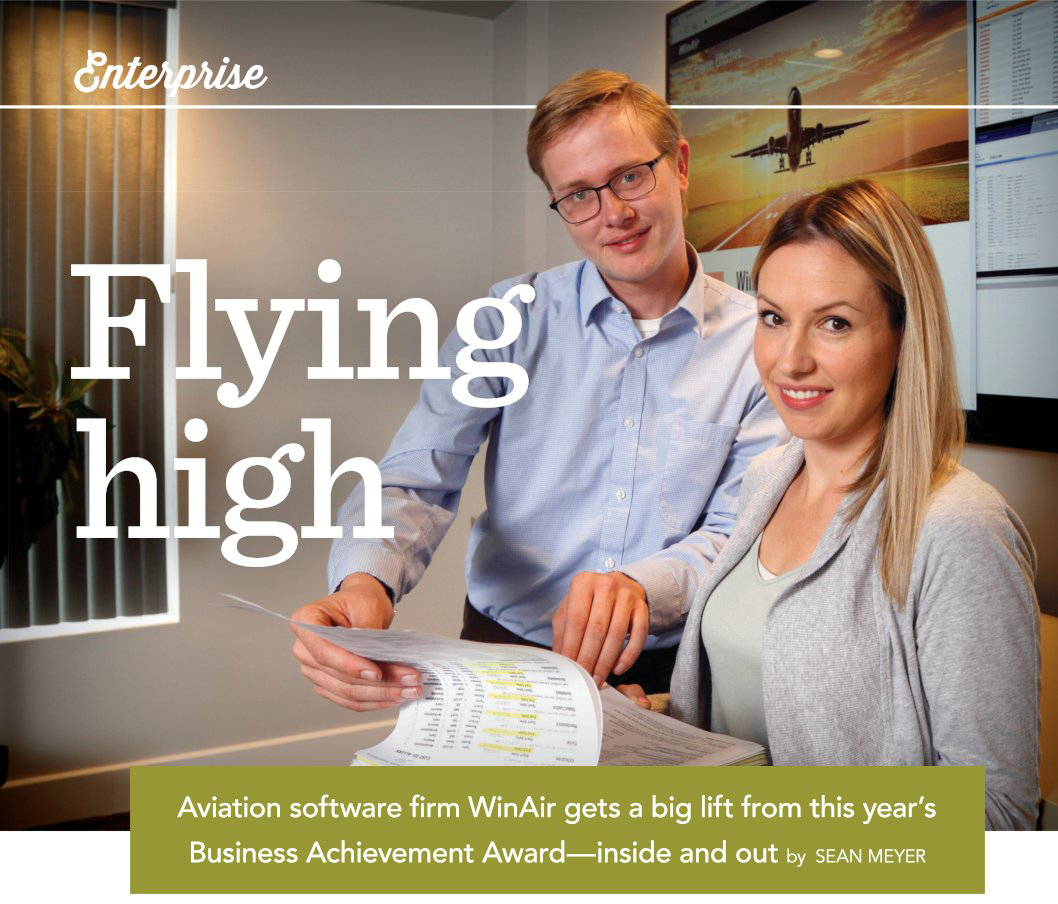 (WinAir Commercial Manager, Kyle Vergeer, and Operations Manager, Kendra Warren, in company boardroom – London Inc. Magazine – June 2018)
---
About WinAir:
Based in London, Ontario, Canada, WinAir has 30 years of experience as a leader in aviation management software. Companies rely on WinAir to efficiently and effectively track and manage aircraft maintenance and inventory control. WinAir is proud to lay claim to hundreds of installations at aviation-specific organizations worldwide. From airlines, to heli-ops, to law enforcement agencies, oil industry suppliers, MROs, CAMOs, medical evacuation response teams and more, businesses using WinAir regard the solution as a necessary component to the successful management of their fleet maintenance programs.
###