WinAir enlists in the Regional Airline Association (RAA)—world's premier aviation management software provider thrilled to announce new membership in airline business association, whose primary focus is to represent its member's interests before government and at a variety of U.S. federal agencies
Company looks forward to networking with RAA airline members from North American regional airlines, as well as with associate non-airline members who manufacture products or offer services that support the regional airline industry
---
London, ON, Canada/Washington, DC, USA – December 21, 2017 – Aviation management software solution leader, WinAir, is delighted to announce that the company has signed on-board with the Regional Airlines Association (RAA). As of today, WinAir begins its new membership in the U.S. based RAA as a non-airline member. By doing so, WinAir will support a network of over 30 North American regional airlines and more than 280 associate, non-airline members. The company will also benefit from the RAA's many networking opportunities, including the organization's hallmark event—their annual RAA member convention.
Recognized throughout the aviation industry in North America as the collective voice for airlines, along with those organizations that help to maintain the industry, RAA plays a significant role in shaping political policy throughout the region. Since the association's inception in 1975, it has been a staunch supporter for the improvement of airline and pilot safety and has actively campaigned on issues relating to these causes at the federal level. In the past, the association has represented its members at the United States Congress, the Department of Transportation (DOT), and at the Federal Aviation Administration (FAA).
"Joining the Regional Airline Association was a vital initiative for WinAir to fulfill going into 2018," says Kyle Vergeer, Commercial Manager at WinAir. "Commercial aviation is thriving in North America, which brings with it significant opportunities to network and share our technological vision for the future of the industry. We are very excited about our new membership and eagerly anticipate leveraging it for our strategic advantage in the New Year."
In addition to aviation safety, the RAA is a champion of causes that help bolster and promote the growth of the regional airline industry. As a result, the association is an ardent promoter of legislation and other projects that support airline working conditions, as well as those that aim to attract new airline pilots, aircraft mechanics, and other talent to the aviation industry. The RAA is also keenly interested in initiatives that work to improve efficiency within the industry itself and for the betterment of its member organizations.
By uniting with the RAA, WinAir will not only lend its support to the main lobbying body and advocate for the regional airline industry, it will also benefit from attending the RAAs annual member convention, scheduled to take place from September 23rd to 26th of 2018. This event brings together key stakeholders from a variety of airlines and airline supporting businesses for a multi-day, networking and learning event.
Are you interested in learning more about how WinAir will improve operational efficiency and enhance business processes at your organization? Contact us today to book your time for a free customized demonstration of WinAir!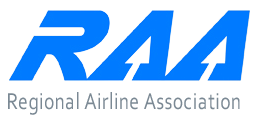 ---
About WinAir:
Based in London, Ontario, Canada, WinAir has 30 years of experience as a leader in aviation management software. Companies rely on WinAir to efficiently and effectively track and manage aircraft maintenance and inventory control. WinAir is proud to lay claim to hundreds of installations at aviation-specific organizations worldwide. From airlines, to heli-ops, to law enforcement agencies, oil industry suppliers, MROs, CAMOs, medical evacuation response teams and more, businesses using WinAir regard the solution as a necessary component to the successful management of their fleet maintenance programs.
###