All Systems Go: WinAir Confirmed for NBAA's Aviation Expo—Global leader in aviation management software ready to take Version 7 of their industry acclaimed software solution to the NBAA's annual Business Aviation Conference & Exhibition (BACE) in Las Vegas this October – Company Begins Scheduling VIP Meetings for the Trade Show
The most cost-efficient, easy-to-use, structurally integrated maintenance and inventory control software system in the aviation industry, WinAir Version 7, is en route to the NBAA's Business Aviation Conference & Exhibition – the world's largest civil aviation exposition.
---
London, Ontario, Canada – September 14, 2017 – It's official—aircraft maintenance and inventory management software solution provider, WinAir, is confirmed to attend this year's National Business Aviation Association's (NBAA) Business Aviation Convention & Exhibition (BACE) in Las Vegas, Nevada, from October 10th  to 12th.  Known throughout the industry as a global leader in aviation management software, WinAir is thrilled to take the newest release of their software solution, WinAir Version 7, to this year's expo, which is set to host over 27,000 business aviation professionals.
WinAir Version 7 is aviation maintenance and inventory control software at its finest, with software packages developed specifically for Airlines, Charters, Private Operators, Helicopter Operations, MROs and CAMOs. Each WinAir package, along with WinAir's additional product services (aircraft template building, inventory data import, compliance and data loading, etc.), can be tailored to meet the unique needs of any size operation. This makes WinAir the most flexible and scalable solution of its kind available on the market today. It allows you to streamline your daily processes, improve business efficiencies, and lower overall operational costs.
"We are really excited to bring WinAir Version 7 to the NBAA Expo in Las Vegas," says Bert Vergeer, Vice-President of Sales and Marketing at WinAir. "Since the release of Version 7, we've received an amazing response from within the aviation market! While companies are implementing our latest WinAir release for a variety of business reasons, all have praised the solution for the extensive visibility that it provides to their organization, the product's ease-of-use, as well as its quick and seamless integration with their current working environment. We're looking forward to meeting with old friends and new partners at NBAA!"
WinAir Version 7 sets the bar for aviation management software. It incorporates a common-sense approach to maintenance and inventory management that is straightforward, methodical and practical. Organizations using WinAir see an immediate benefit from its simple processes, user-friendly interface, and top-notch customer service. Since WinAir ties in with all aspects of aviation operations, companies can expect expedited processes, elevated accountability, and a seamless transition and integration with their current business model.
Contact WinAir today to book your VIP time for an initial process consultation at Booth C13111 at the NBAA Expo or schedule a custom WinAir Version 7 webinar prior to the show with a WinAir Solutions Expert!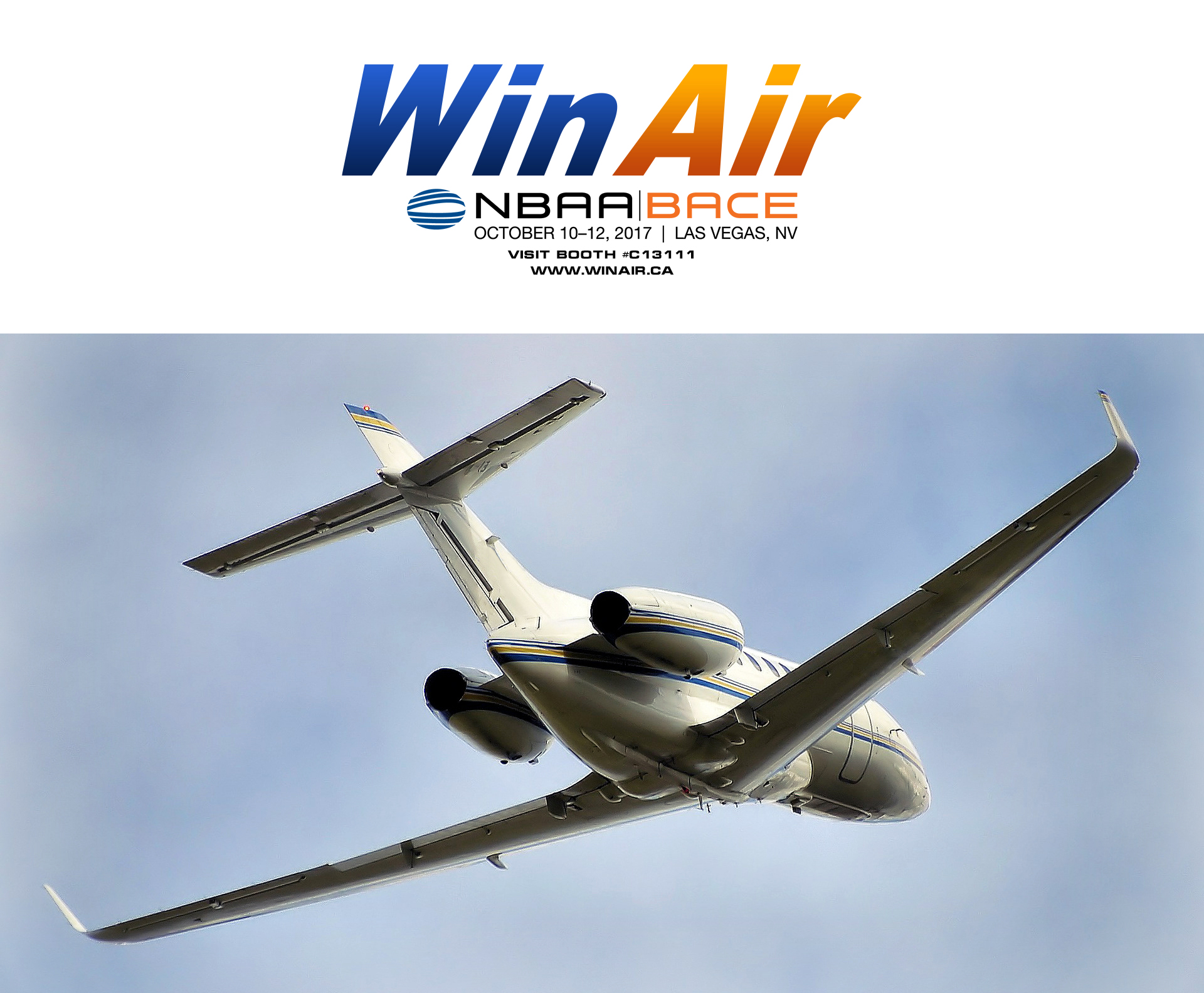 ---
About WinAir
Based in London, Ontario, Canada, WinAir has 30 years of experience as a leader in aviation management software. Companies rely on WinAir to efficiently and effectively track and manage aircraft maintenance and inventory control. WinAir is proud to lay claim to hundreds of installations at aviation-specific organizations worldwide. From airlines, to heli-ops, to law enforcement agencies, oil industry suppliers, MROs, CAMOs, medical evacuation response teams and more, businesses using WinAir regard the solution as a necessary component to the successful management of their fleet maintenance programs.
###