Simplify maintenance activities on helicopters like the Leonardo (AugustaWestland) AW189 with WinAir Version 7—latest release of industry-acclaimed software solution considered instrumental in streamlining processes at helicopter operations worldwide
Aviation management software leader's additional services, such as template building, inventory import, and compliance data loading, commended by heliops for their accuracy of data and for being an essential time saving tool
(Main image by Oren Rozen (Own work) [CC BY-SA 4.0], via Wikimedia Commons)
---
London, ON, Canada – February 26, 2018 – From far and wide, medium-lift helicopter operators, like those who fly the Leonardo AW189, are reaping the rewards of tracking and managing their aircraft maintenance schedules and inventory control using WinAir Version 7. But it doesn't stop there! For decades now, heliops from around the globe have seized the opportunity to have WinAir's Aircraft Services Department assist them with a variety of aircraft maintenance and inventory-related activities.
From aircraft template building to inventory import and beyond, organizations making use of WinAir's additional services have found them to be of significant benefit to their respective operations. In particular, heliops have experienced significant gains in terms of relieving their team of numerous administrative duties, while at the same time expediting business processes throughout their organization. This has allowed them to focus their attention on the daily aspects of their business.
With respect to WinAir's aircraft template building service, companies operating with helicopters such as the AW189 in their fleet can expect to receive a significant return on investment relating to the time that they save by having WinAir accurately define each and every aircraft component, corresponding position, and approved part.
"As a member of our Aircraft Services team, we have played a significant role in accelerating the software implementation timeline for an assortment of helicopter organizations," says James Toye, Aircraft Services Product Specialist at WinAir. "We know that in order to remain 'mission ready,' helicopter operations may require additional support with aircraft maintenance schedule template building or even with aircraft compliance data loading. So whether your fleet is comprised of AW189s or any other helicopter type, we have a skillful group that is ready to provide assistance to our customers for a wide range of needs."
WinAir is well-suited for managing the maintenance activities on the AW189 helicopter and has proven time and time again, that it is an indispensable tool for organizations with this helicopter in their fleet. Operations considering a migration from a legacy-based solution or another aviation management software platform will feel comfortable knowing that with WinAir's validation, businesses can anticipate a substantial improvement in the accuracy of their reporting. With software packages tailored specifically to meet the definitive needs of the helicopter industry (Heliops Package with Custom and All Inclusive options), making the move to WinAir and utilizing the company's additional services is a win-win situation.
Does your business require assistance managing maintenance scheduling on the AW189 helicopter or another helicopter type? If so, reach out to us today to book your time for a complimentary business needs analysis and learn more about why WinAir Version 7 is the solution of choice for helicopter operators worldwide!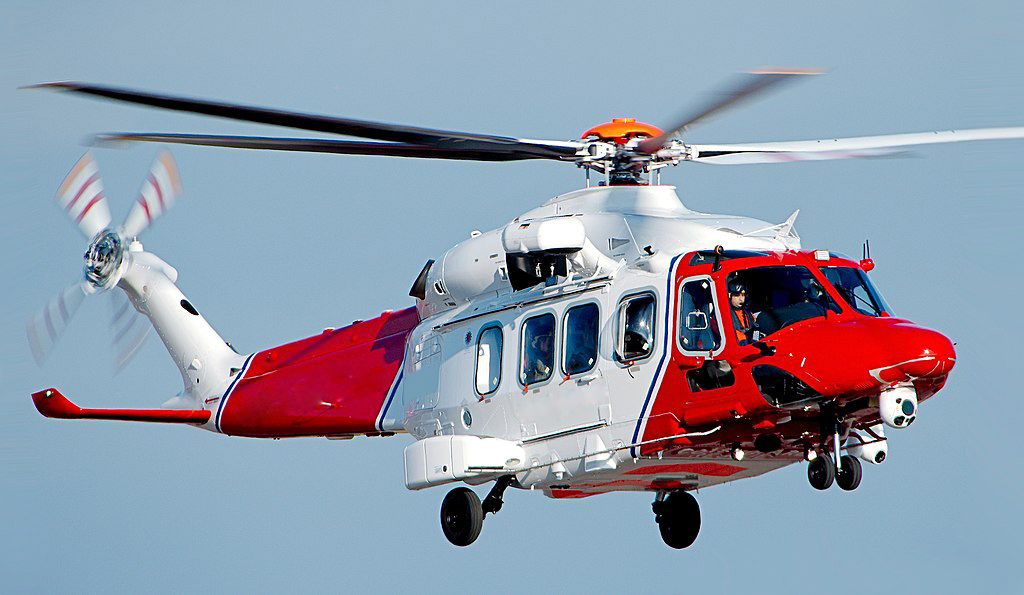 (Original image by Airwolfhound [CC BY-SA 2.0], via Wikimedia Commons)
---
About WinAir:
Based in London, Ontario, Canada, WinAir has 30 years of experience as a leader in aviation management software. Companies rely on WinAir to efficiently and effectively track and manage aircraft maintenance and inventory control. WinAir is proud to lay claim to hundreds of installations at aviation-specific organizations worldwide. From airlines, to heli-ops, to law enforcement agencies, oil industry suppliers, MROs, CAMOs, medical evacuation response teams and more, businesses using WinAir regard the solution as a necessary component to the successful management of their fleet maintenance programs.
###