National Airlines streamline and expedite processes with WinAir Version 7— after completing an onsite process consultation with WinAir auditors, and a seamless product implementation, global leader in air freight forwarding and air charter markets is realizing the advantages of the aviation industry's top maintenance and inventory control software
Airline makes the switch from competitive aviation management software to WinAir Version 7—company currently using the product to manage its fleet of Boeing 757-200 and 747-400 BCF aircraft
---
London, ON, Canada/Orlando, FL, USA – April 29, 2019 – Trusted, Proven, Effective. WinAir is thrilled to announce that National Airlines has successfully implemented WinAir Version 7 and is currently benefitting from the software. The relationship between WinAir and National Airlines was re-engaged in November of 2017 when National Airlines expressed interest in completing a process consultation. Previously, the company was using a legacy version of WinAir's software that they implemented in 2009. National Airlines attempted to transition to a commonly used competitive product for aviation maintenance for wide-body aircraft in 2016, but shortly afterward encountered many challenges with this product.
At that time, National was struggling to get this competitive product off the ground. WinAir consultants analyzed the company's business processes and procedures and provided them with a comprehensive audit report and change management strategy built on a foundation of aviation industry best practices. After receiving advice from airline colleagues, National Airlines officially signed on with WinAir Version 7 in August of 2018.
National Airlines is an American airline based out of Orlando, Florida, USA, that operates on-demand cargo and passenger charter services, along with scheduled passenger service from its main hub at Orlando-Sanford International Airport (SFB). It was founded as a regional U.S. cargo airline in 1985 and commenced operations in December of 1986. Since then, the company has evolved into one of the world's leading air cargo carriers and a top passenger airline, offering customized solutions to its air transport industry customers and operating out of some of the world's most challenging locations.
It commands a fixed-wing fleet comprised of organic and leased aircraft. In terms of its organic fleet, National Airlines use Boeing 757-200s for passenger services and Boeing 747-400 BCFs for cargo operations.
Following National Airlines' go-live date with WinAir Version 7, the company completed many of WinAir's recommended procedural changes and is now seeing a return on investment. As a result of these changes, it has enhanced business processes, harmonized departments, and regained full control of the operation. National Airlines is now in a position where it can continue to build upon the scope of its services and grow with WinAir.
"When we originally contacted WinAir, we were toiling with aviation maintenance software that lacked the support and user-friendly processes that we required," says Jim Alexander, Director of Maintenance at National Airlines. "After completing a procedural consultation with WinAir consultants and receiving advice from industry resources, we were confident that WinAir Version 7 was the perfect fit for our business. Today, this remains true as WinAir has added tremendous value to our aviation operation by streamlining processes, expediting work steps, and establishing software controlled best practices across all departments."
WinAir's Managing Director, Kyle Vergeer, felt much the same: "Our process consultation is designed to instill confidence in our recommendations, team, and product. We are delighted to learn that National Airlines is benefitting from this service and continuing to boost operational efficiencies with WinAir Version 7. We anticipate a long-lasting business relationship with this airline for years to come."
WinAir Version 7 is the aviation industry's premier solution for tracking and managing aviation maintenance and maintaining inventory control. The software was established based on aviation industry best practices and is supported by a team of professionals who have the knowledge and expertise to assist any aviation operation with improving how they manage their business.
While other aviation management software providers allege that they have the solution and industry know-how that is necessary for improving business processes, often these claims are baseless and end up leaving operations "in the dark" in the post-product implementation phase. WinAir, on the other hand, has the industry-leading software and first-hand experience to back up its claims. You can count on WinAir's accomplished team to deliver exactly what you expect—a proven and effective solution that you can trust, day in and day out.
Would you like to learn more about how your aviation operation will benefit from WinAir's procedural consultation service and WinAir Version 7? If so, then contact us now to speak with a member of WinAir team about scheduling your time for an online product demonstration!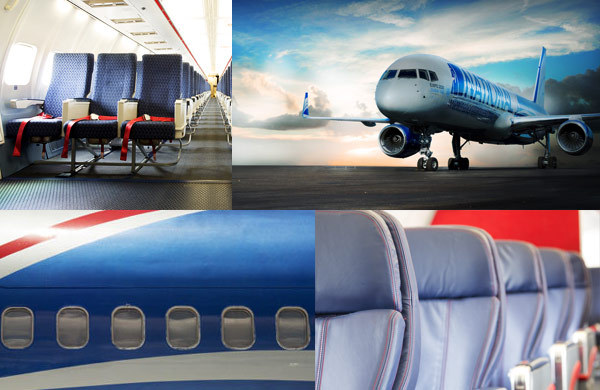 (Interior and exterior of a National Airlines Boeing 757 aircraft – © National Airlines)
---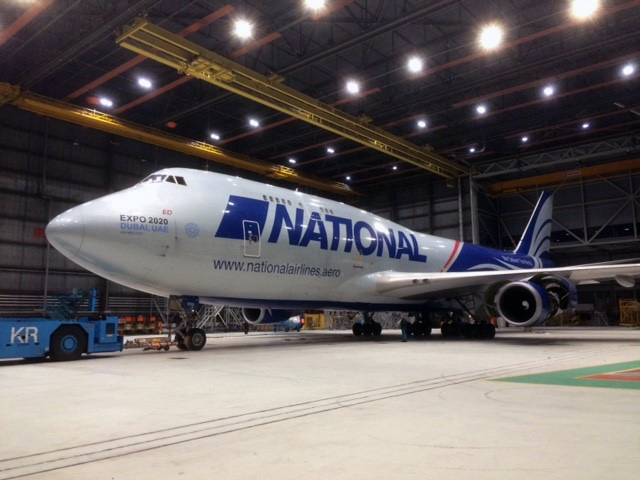 (A National Airlines Boeing 747 airplane at the company's aircraft hangar in Orlando, Florida – © National Airlines)
---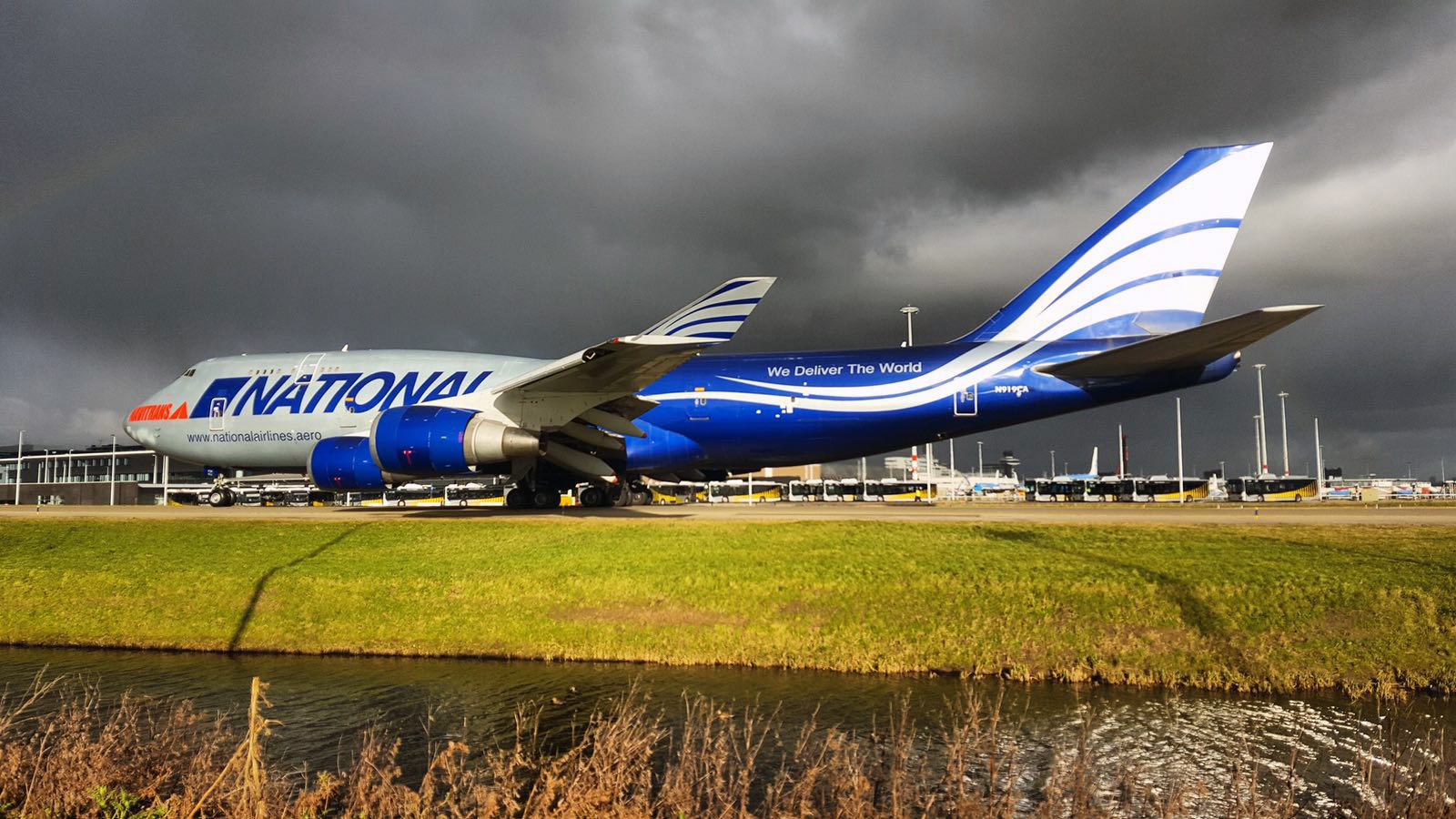 (A National Airlines Boeing 747 on the runway at Orlando Sanford International Airport)
---
About National Airlines:

Headquartered in Orlando, Florida, USA, and founded in 1985, National Airlines and its sister company, National Air Cargo are a dynamic force in the aviation and freight forwarding markets. The company is one of the world's leading air cargo carriers, and a premier passenger airline. To meet the unique needs of its air transport industry customers, National offers customized solutions that go above and beyond—it has supported industry and governments, aided military forces, and has provided subsistence logistics solutions to even the most remote locations. The company's charter service has transported dignitaries, orchestras, and livestock, and its passenger service has carried customers around the world and back again. As National continues to grow, it remains committed to its core ethical ideals; integrity, trust, fairness, and respect. These ideals work together to empower National to provide value, safety, and speed.
About WinAir:

Based in London, Ontario, Canada, WinAir has 30 years of experience as a leader in aviation management software. Companies rely on WinAir to efficiently and effectively track and manage aircraft maintenance and inventory control. WinAir is proud to lay claim to hundreds of installations at aviation-specific organizations worldwide. From airlines to heli-ops, law enforcement agencies, oil industry suppliers, MROs, CAMOs, medical evacuation response teams and more, businesses using WinAir regard the solution as a necessary component to the successful management of their fleet maintenance programs.
###