Industry leading electronic source for up-to-date commercial aviation news, AviTrader MRO Magazine, puts WinAir Commercial Manager, Kyle Vergeer, "In the Hot Seat," for an in-depth Q&A——interview explains the evolution of WinAir, system capabilities, and more.
Article appears in September "Airframe Maintenance" edition of AviTrader MRO Magazine—a monthly publication that delivers insightful news reports on the global MRO sector—available now via free email subscription or online on the AviTrader website
---
London, ON, Canada/Richmond, BC, Canada/Moosburg, Germany – September 21, 2017 – When a prominent industry publication comes knocking on your door for an interview, you're best to take them up on the opportunity. For WinAir Commercial Manager, Kyle Vergeer, taking part in AviTrader's "In the Hot Seat" Q&A for their monthly MRO e-Magazine was an absolute must! Like many individuals who live and breathe aviation, reading AviTrader's series of e-publications is a prerequisite to the start of the day for Kyle.
AviTrader approached WinAir back in August to discuss conducting an interview with Kyle, who was recently named one of Canada's "Top 20 Under 40" young influencers in the aviation industry. As the Commercial Manager at WinAir, Kyle focuses on aligning WinAir's products and services in order to ensure that users have access to the latest in aviation management technology. His role expands as a keynote speaker at WinAir user group summits where he works with product ownership groups from across the globe to exchange knowledge and provide insight, so that WinAir can anticipate the software needs of its user-base and stay on the cusp of industry advancements.
"I love AviTrader," says WinAir Commercial Manager, Kyle Vergeer. "It's one of my go-to sources for current commercial aviation news, as well as up-to-date information pertaining to the worldwide MRO market. When I was asked to participate in the AviTrader MRO Q&A, I was eager to contribute. WinAir just released Version 7 of our industry-leading software, so I saw this as an excellent opportunity to explain our capabilities, along with how WinAir is able to meet customer requirements from within the aviation industry. WinAir Version 7 truly takes aviation maintenance management, inventory control, and operational efficiency to a whole new level!"
WinAir Version 7 is the ultimate aviation management software solution. Each WinAir Package (Operator, Heliops, MRO, CAMO, All Inclusive, and Custom) is tailored to meet the unique needs of organizations from a variety of sectors in the aviation industry. Whether you operate fixed-wing aircraft, rotary-wing aircraft, or a mixed fleet, WinAir will assist you with streamlining and expediting your business processes, so that you can focus your efforts on managing your daily operations. And rest assured knowing that WinAir will integrate seamlessly with your current working environment, making it an essential component to the successful management of any aviation operation.
The September issue of the AviTrader MRO Magazine, featuring the "In the Hot Seat" Q&A article with WinAir's Commercial Manager, Kyle Vergeer, is available now! Read the full edition of the publication today and speak with a WinAir Solutions Specialist to learn more about why WinAir and its leadership are receiving recognition for their role in the aviation industry.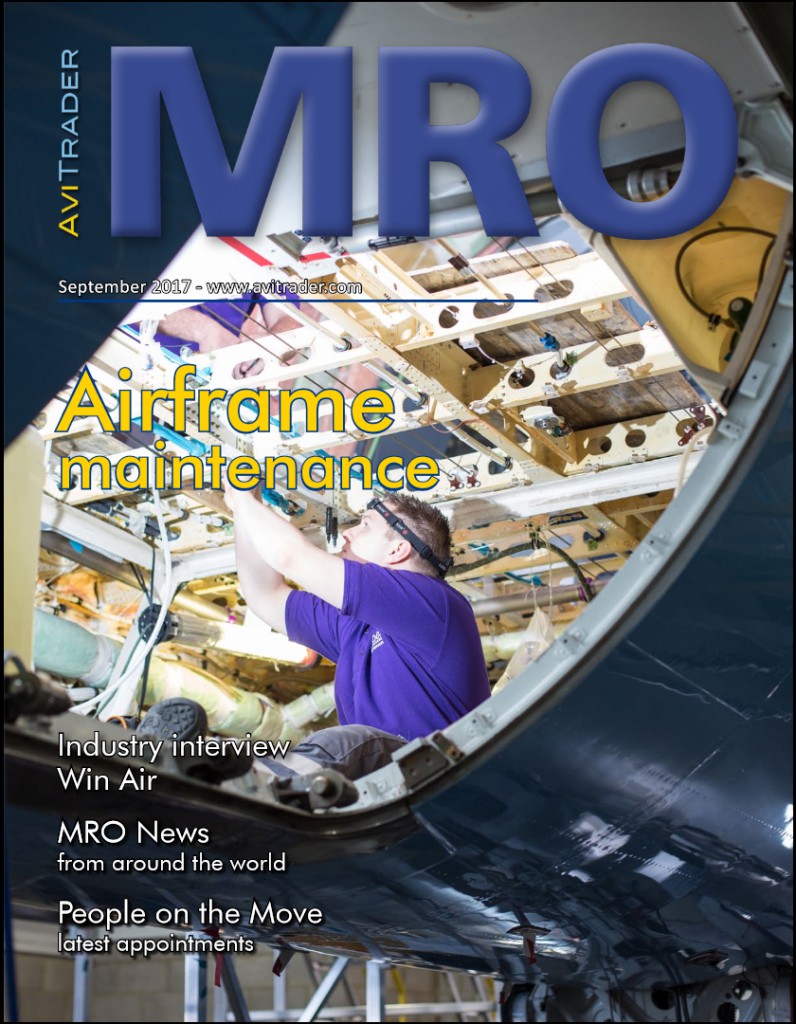 (AviTrader MRO Magazine – September 2017 – featuring interview with Kyle Vergeer, Commercial Manager, WinAir)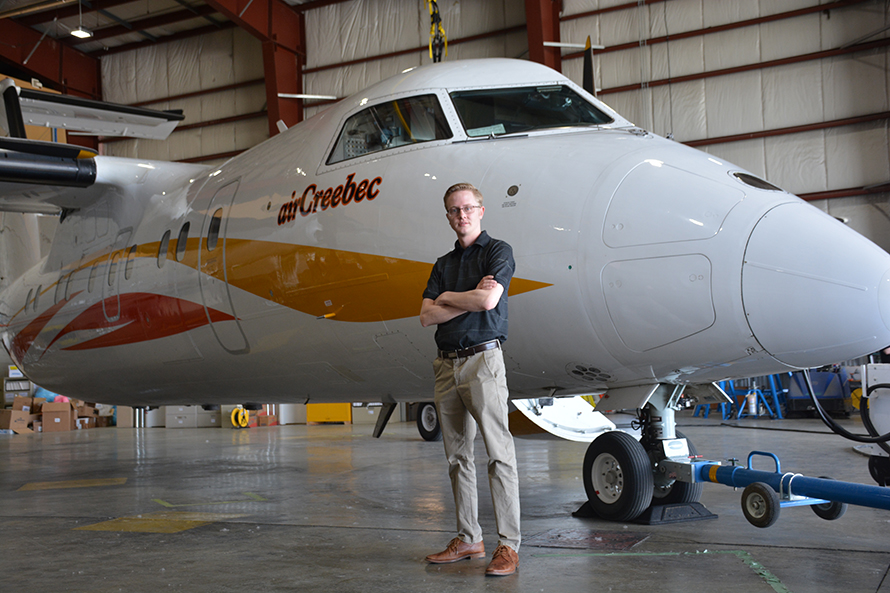 (Kyle Vergeer, Commercial Manager, WinAir – AviTrader MRO Magazine)
---
About WinAir
Based in London, Ontario, Canada, WinAir has 30 years of experience as a leader in aviation management software. Companies rely on WinAir to efficiently and effectively track and manage aircraft maintenance and inventory control. WinAir is proud to lay claim to hundreds of installations at aviation-specific organizations worldwide. From airlines, to heli-ops, to law enforcement agencies, oil industry suppliers, MROs, CAMOs, medical evacuation response teams and more, businesses using WinAir regard the solution as a necessary component to the successful management of their fleet maintenance programs.
###