Article summarizes WinAir client industries currently utilizing the software to track and manage their aviation maintenance and inventory control—aviation industry subsets examined include airlines, heliops, MROs, CAMOs, and beyond
---
For 30 years now, WinAir has led the aviation industry as the top aviation management software system available on the market. During this time, the company has successfully implemented their award winning software solution at a variety of aviation-related businesses from around the globe.
On a daily basis, WinAir is used by over 15,000 end users, who oversee the maintenance activities on more than 9,000 aircraft. But who exactly uses WinAir? In order to provide a clear exposition of the types of client organizations that use WinAir, we have consolidated a list of 13 main aviation industry groupings, each of which has a corresponding description and suggested WinAir package that is appended to their industry subset.
Here are 13 key aviation industry subsets that benefit from WinAir (presented in alphabetical order):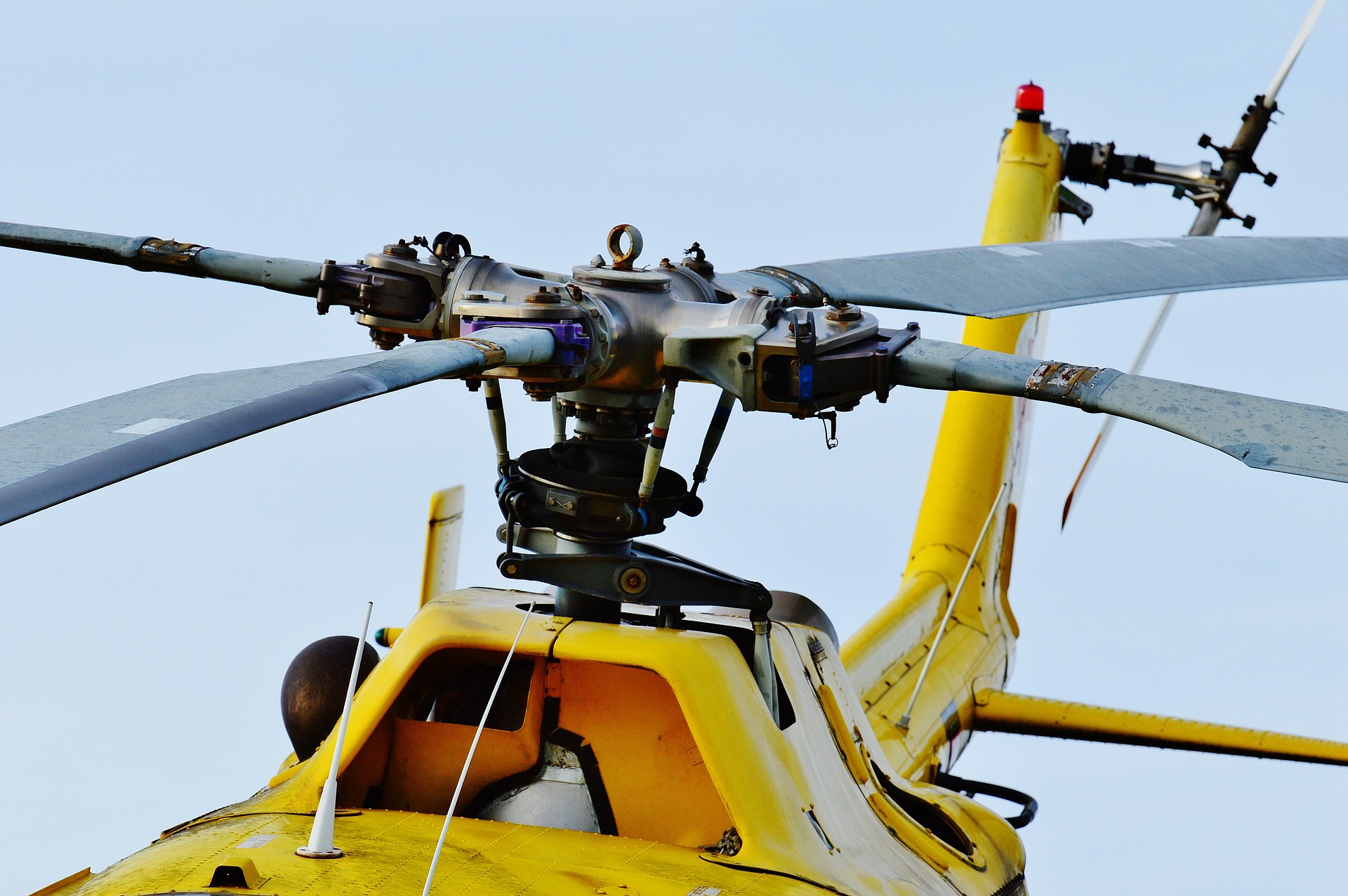 Air Ambulance/Medical Evacuation Response Teams/Search and Rescue Operations
At any given moment, air ambulance operations, medical evacuation response teams, and search and rescue crews must be "mission ready". This means that when duty calls, operations must have aircraft in their fleet that are fully operational. In order to meet these requirements, this aviation industry subset requires a robust solution that can streamline maintenance scheduling and provide an efficient and methodical means for components tracking.
WinAir does all of this and more, as the software will streamline and expedite all maintenance activities. This ensures that aviation operations from this industry subset are always prepared and ready for the next mission.
WinAir suggestion: Heliops Package, Operator Package
Airlines (national carriers, regional carriers)
Airlines work on strict timelines that require that aircraft have their maintenance schedules up to date and always within compliance. They need real-time information on the availability of parts, so that when stock reaches a minimum level, they are ready to re-order and are never stuck in an AOG situation. In addition to comprehensive inventory control, airlines need a solution that can seamlessly integrate with their current operation, while at the same time, can accommodate for future growth.
With WinAir, you don't have to "grow into the solution" and you will never "out grow" it. The software is fully scalable so it will evolve as your company expands. If new features or functionality are in demand, airlines can boost their package to accommodate their changing needs.
WinAir suggestion: Operator Package
Aerial Wildfire Suppression Operations (fixed-wing and rotary-wing)
Aerial wildfire suppression operations manage aircraft fleets that vary from company to company. They may operate strictly with fixed-wing aircraft, with rotary-wing aircraft, or with a mixed fleet. They have a unique set of equipment, along with numerous maintenance activities that are particular to their industry subset and aircraft types. In addition, since aerial firefighting missions can run the course of several months, companies operating within this sphere must always remain cognizant of the duration of their mission and how it relates to their aircraft fleet. If aircraft are not returning to their home base for a matter of months, operators must be careful to determine the best aircraft types for that particular mission.
Oftentimes, businesses that are involved in aerial firefighting make use of a series of utility helicopters and heavy-lift helicopters that are outfitted with an assortment of firefighting equipment, such as tanks (helitankers), foam cannons, or water buckets. On the fixed-wing side, aerial wildfire suppression companies use airtankers (water bombers), which are commonly medium to large size aircraft that are retrofitted to meet their specific needs.
Much like their counterparts from the air ambulance grouping, aerial wildfire suppression operations require effective compliance management and accurate parts tracking so that they can be prepared for the next aerial firefighting mission. In terms of aviation management software, WinAir is the aviation industry's most trusted, proven, and effective tool for managing the specific requirements of operations involved in aerial wildfire suppression.
WinAir suggestion: Operator Package, Heliops Package
CAMOs (Continuing Airworthiness Management Organizations)
For CAMOs, priority number one is to accurately and effectively manage maintenance and compliance records on behalf of their clientele. These organizations are interested in the airworthiness of their client's aircraft. This means that CAMOs require an aviation maintenance solution that is unique to their business. They need accurate data and instant access to information so that at any given moment, they can determine whether or not a particular aircraft is in compliance and operating within safety standards.
At WinAir, we understand that CAMOs have needs that are particular to their industry subset. In order to meet these specific demands, we offer a software bundle for our Operator package that is tailored to the requirements of CAMOs worldwide. Team members from CAMOs that utilize WinAir often comment on how the software cleverly follows actual aviation maintenance work steps, which makes overseeing maintenance on client aircraft that much easier.
WinAir suggestion: Operator Package CAMO Bundle
Charters (fixed-wing and rotary-wing, domestic and foreign, charter operations, floatplanes, air taxis)
Charters operate on tight schedules and cater to the business community. When they are not flying private individuals or groups based on specific itinerary, they are transporting cargo that is time-sensitive. Oftentimes, charters command mixed fleets, or fleets that are solely comprised of fixed-wing aircraft.
Due to the "on-demand" nature of their business, charters must always be adequately prepared for the next flight. This means that charters must always ensure that they are aware of the length of their contract, so that they can determine the most appropriate aircraft for their assignment. With WinAir, charter operations can easily manage the maintenance activities on each of their aircraft. They can also ensure that they are ready for the next flight by setting minimum, maximum, and economic stock levels.
WinAir suggestion: Operator Package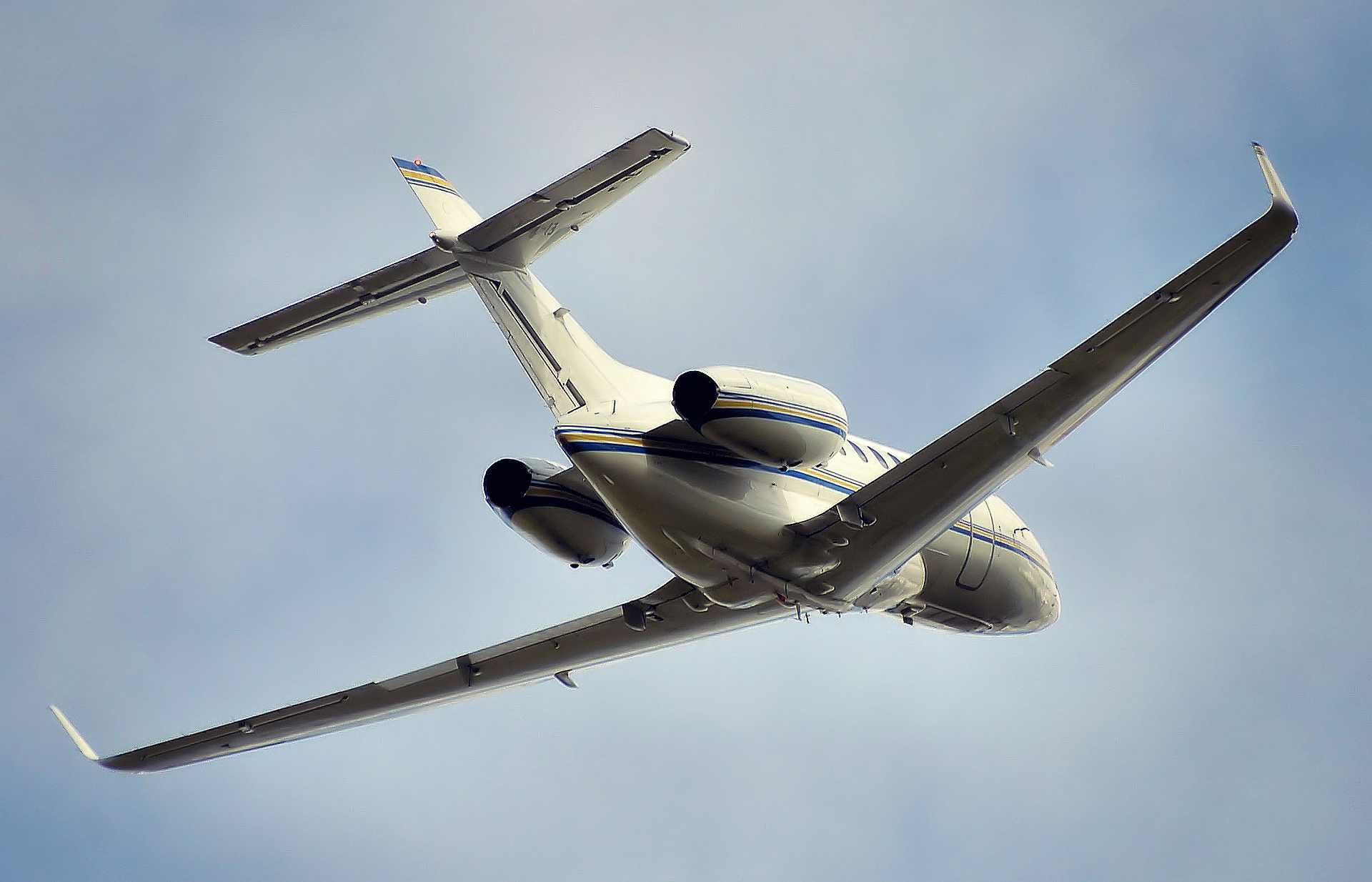 Colleges/Universities/Flight Schools
While flight schools operate in a fashion that is similar to that of operators or heliops (since they are training airplane and helicopter pilots, as opposed to teaching aviation maintenance), colleges and universities proceed in an entirely different manner. Colleges and universities use aviation management software as a learning tool, in order to teach their students about some of the more frequently utilized systems within the aviation industry. They introduce their pupils to the types of tools that they will likely use when there are hired after graduation. They also use these types of software solutions as a means of educating their students about the business side of the aviation industry.
WinAir provides colleges and universities with an indispensable tool for teaching aviation maintenance, business management, and best practices. Since WinAir is widely used throughout the global aviation industry, it is the perfect platform for student learning. In terms of flight schools, WinAir offers businesses from this industry grouping a simple way to track and manage their maintenance activities.
WinAir suggestion: Operator Package, Heliops Package, MRO Package
Corporate Entities (in-house flight departments, flight testing, business aviation)
Much like that of charter operations, corporate entities fly on an "as needed basis". Typically, these types of flights are handled by corporate-owned business jets/private jets or corporate-owned helicopters, which are used to transport smaller business groups to their required destination. While some flights are scheduled well in advance, others are managed in more of an ad-hoc manner and are based upon the particular needs of the organization.
For larger companies, dedicated flight departments are assigned to managing their organization's aircraft fleet, while smaller companies may opt for fractional jet ownership, which means that their aircraft is shared by a conglomeration of companies. With WinAir, corporate entities can oversee their maintenance scheduling and inventory control rather simply. The software will seamlessly integrate with operations of any size, providing business owners and senior management with full operation transparency, along with expedited business processes.
WinAir suggestion: Operator Package, Heliops Package
Similar to that of aerial wildfire suppression operations, oil suppliers (domestic and foreign) must always remain cognizant of the length of their mission. It is common for this industry subset to participate in longer missions. During this time, aircraft are used on an as needed basis. When they are not being utilized, these aircraft must remain ready on the runway and be prepared for the next task. Since oil suppliers are expected to adapt to constantly changing schedules and be ready to pick up people at any given time, they must engage in daily maintenance activities.
WinAir is fully capable of managing the ever-changing flight schedules, frequency of missions, and daily maintenance activities that are required by businesses that are oil suppliers or those that are working for domestic or foreign oil suppliers. Typically, companies from this industry grouping will find that WinAir will improve their overall business efficiency and enhance the accuracy of their reporting.
WinAir suggestion: Heliops Package, Operator Package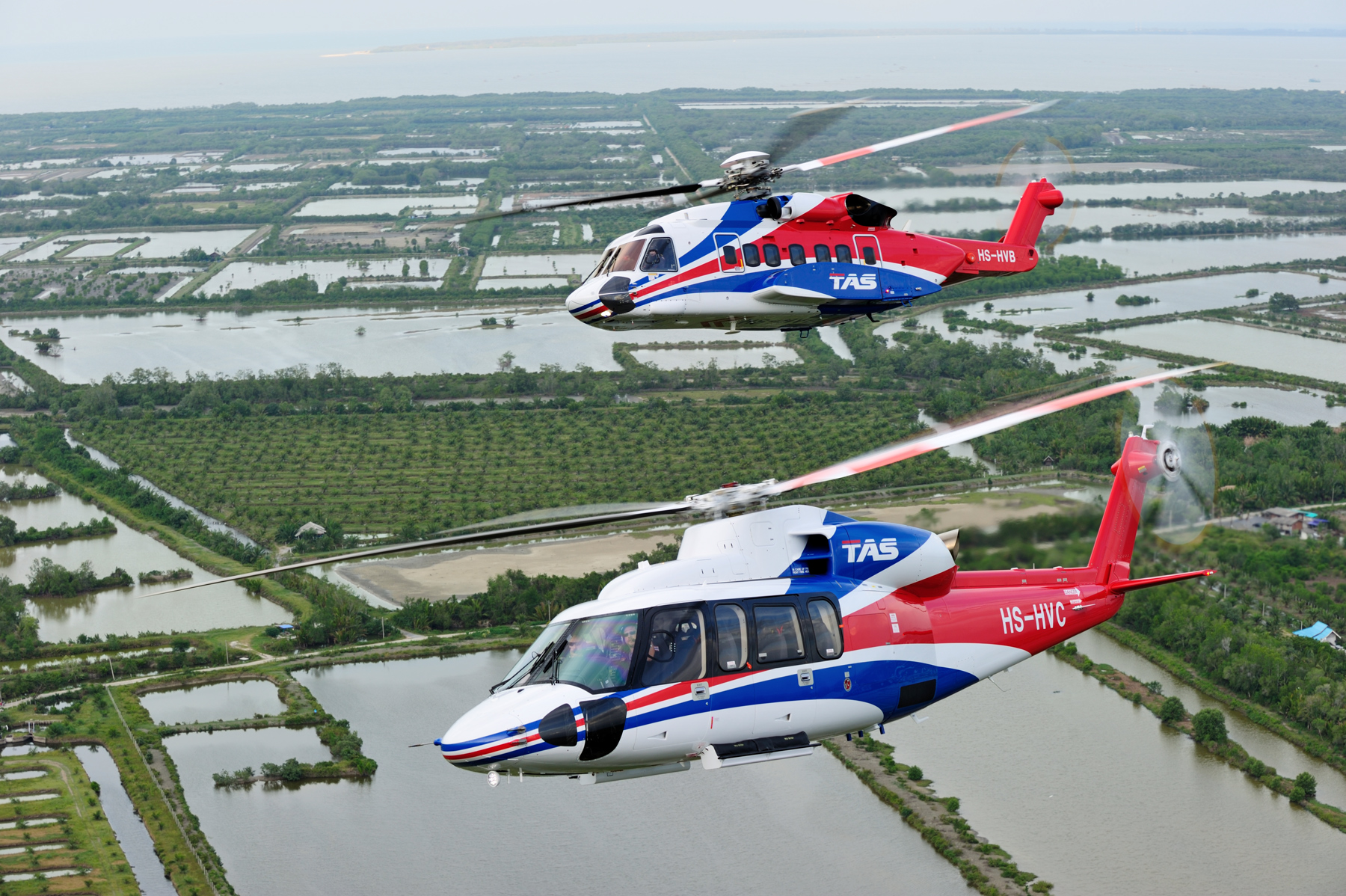 (Thai Aviation Services – Sikorsky S-76D & S-92 – © Rawee Payomyol)
Governments/Civil Aviation Operations (domestic and foreign, departments, agencies, contractors)
Governments and civil aviation operations run their day-to-day business practices similar to that of charter operations—they have some scheduled air transportation, while the remaining flights are managed on an as needed basis. Governments may fly and manage their own aircraft or they may contract the work out to a third party entity.
This industry subset is predominately concerned with the airworthiness of their aircraft, remaining in compliance, and ensuring that when parts are required, they are always in stock and readily available. WinAir is well suited for governments and civil aviation operations, as the software has the capacity and flexibility to meet the demands of any-sized government entity or civil aviation operation.
WinAir suggestion: Operator Package, Heliops Package
Heliops (Heli-logging, Heli-skiing, Heli-tourism, etc.)
Heliops, such as those helicopter operations involved in heli-logging, heli-skiing, and heli-tourism, deploy their fleet in some of the world's most challenging and extreme conditions. Frequently, heliops, like those involved in heli-logging, can be actively taking part in missions for several months before returning to their home maintenance facility. As a result, they require solutions that can match the demands that they are faced with, meaning that the solutions that they acquire must be both robust and versatile. Not only that, but these solutions must be accessible worldwide.
WinAir is the perfect fit for heliops from around the globe, and is recognized as a system that has the capacity to improve efficiencies across varying departments. With WinAir's validation, heliops that are new to the software frequently see an immediate improvement in terms of the accuracy of their reporting.
WinAir suggestion: Heliops Package
Law enforcement agencies face challenging assignments and must operate under unique conditions. They also have equipment that is particular to their area of work. For instance, helicopters may be retrofitted with cameras, spotlights, mapping systems, and so on. Each unique piece of equipment requires that maintenance technicians follow a unique set of maintenance work steps.
In addition, law enforcement agencies encounter unparalleled defects that require specific maintenance. For instance, since law enforcement agencies experience situations where they are engaged in gunfire, it is possible that their aircraft may become damaged. This requires maintenance that is not encountered by other industry groupings.
With WinAir, law enforcement agencies can track and manage their maintenance activities with ease—parts are handled in a straightforward manner, and the maintenance tasks associated with them are easily understood. Additionally, WinAir is absolutely capable of managing unique or rare maintenance activities, so law enforcement agencies can rest at ease knowing that the software solution will be able to handle whatever challenges that they encounter.
WinAir suggestion: Operator Package, or Heliops Package
Maintenance Facility (MRO, in-house, third party)
MROs and other in-house and third-party maintenance facilities operate with complex marketing strategies for various customers. For example, an MRO may offer varying labour rates based upon a customer's situation, such as AOG pricing, regular discount, and new client price breaks. MROs are also interested in performance-based analytics, so that they can better comprehend and oversee their actuals versus estimates.
Along with appealing to MROs for its ability to streamline maintenance activities via pre-defined tasks and checks, WinAir is also attractive to this industry subset for its finance module and real-time labour tracking.
WinAir suggestion: MRO Package
Military (Government and Contractors)
Militaries, along with their civilian contractor counterparts, require powerful solutions that can meet and exceed the pressing needs of their industry subset. These types of operations engage in missions that take place in intense situations and in some of the most remote regions of the world. They are also faced with a degree of danger, which adds to the sensitivity of their missions. In addition, militaries and civilian contractors run missions that can be exceedingly lengthy, so they must remain cognizant of this fact in order to select the optimal aircraft for the job that they must complete.
Militaries also have specific regulatory compliance requirements that are uncommon in other industry subsets. For example, militaries are bound to adhere to International Traffic in Arms Regulations (ITAR).
WinAir has both the capacity and sheer flexibility to manage the mission critical demands of militaries and civilian contractors. WinAir can easily manage the unique requirements of items like ITAR compliance and is fully capable of handling retroactive data entry upon mission completion.
WinAir suggestion: Operator Package, or Heliops Package
Aviation Maintenance Software Solutions for any Industry Subset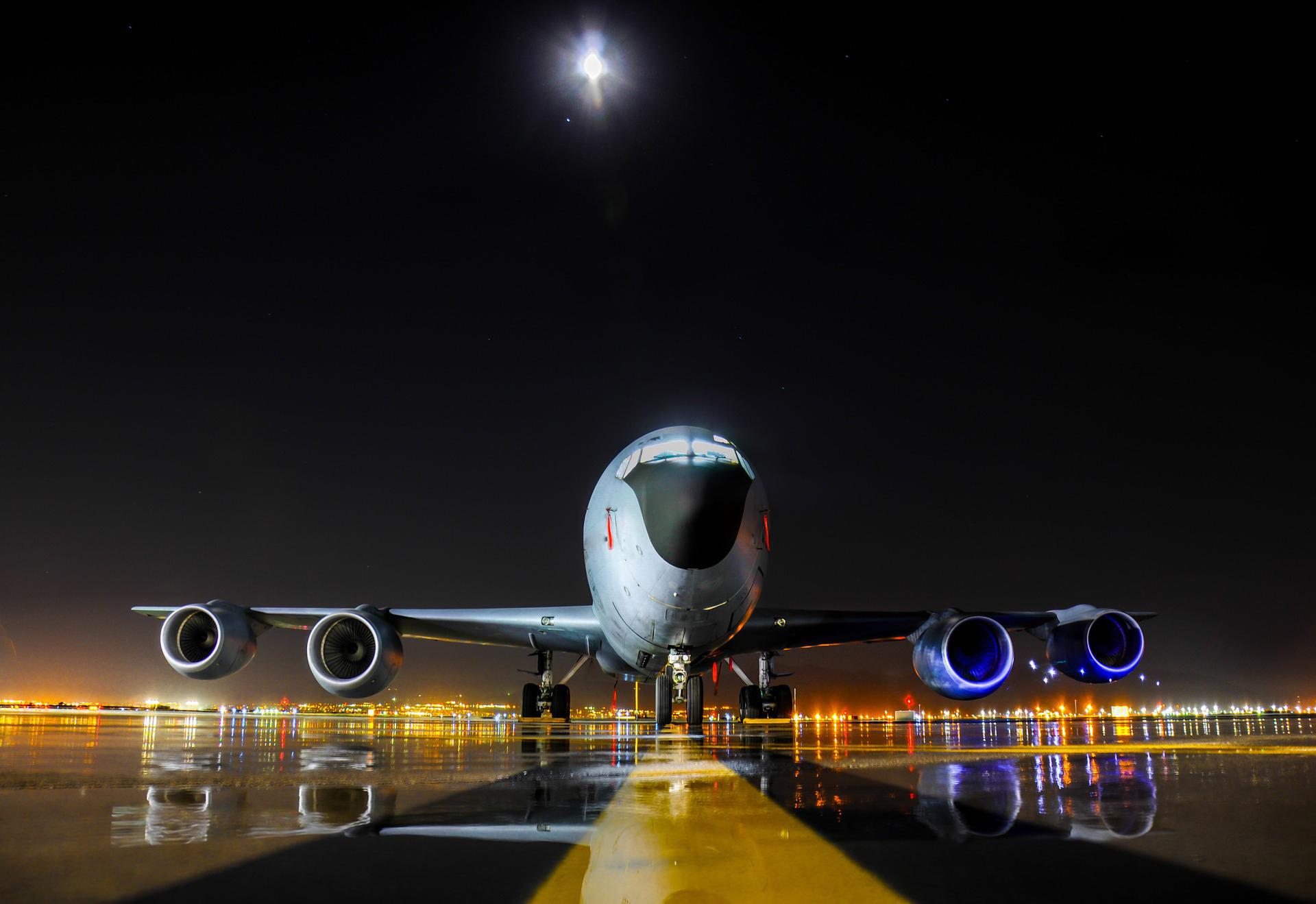 Whether you're a member of an air ambulance operation, an airline, a helicopter operation, or some other aviation industry subset, we've got the right aviation maintenance package for your particular business. With the latest release of our industry-acclaimed software solution, WinAir Version 7, users are able to comprehend the system and its processes rather quickly, which makes the transition to the solution all that more simple.
Are you interested in having a closer peek at WinAir Version 7 in an online demonstration? If so, contact us now to discuss your business requirements with a member of the WinAir team!
---
About WinAir:
Based in London, Ontario, Canada, WinAir has 30 years of experience as a leader in aviation management software. Companies rely on WinAir to efficiently and effectively track and manage aircraft maintenance and inventory control. WinAir is proud to lay claim to hundreds of installations at aviation-specific organizations worldwide. From airlines, to heli-ops, to law enforcement agencies, oil industry suppliers, MROs, CAMOs, medical evacuation response teams and more, businesses using WinAir regard the solution as a necessary component to the successful management of their fleet maintenance programs.