What services does your aircraft maintenance software vendor provide?
---
Let's face it, researching aircraft maintenance software is a time consuming process. But when you consider the effort and time it takes to import your data, train your employees, and fully implement new software, the thought of bringing your organization up-to-speed with a new product can seem like an onerous task. Whether or not you've ever struggled with getting a new solution up and running, it's best to partner with a vendor that offers additional services that compliment an outstanding aviation maintenance software solution.
At WinAir, we do that and more. We know that a maintenance tracking and scheduling solution must be both flexible and scalable, but that it doesn't end there – it needs to be supported by a team of industry-leading professionals, equipped with the knowledge and skills to assist you in overcoming operational challenges and reaching your business goals. Additional services like inventory data import, aircraft template building, and compliance and data loading are offered to take the burden off of your shoulders.
Aircraft Services Team, Aircraft Templates, and Data Loading
For decades now, WinAir and its Aircraft Services team have been able to provide operators and maintenance organizations with turn-key solutions to transition to no-hassle, scalable aircraft maintenance software. Our belief is that when migrating your data into a new software solution, you don't want to import mistakes from a previous legacy system.
Ask yourself this: Do I trust the integrity and accuracy of the data in my current system?
Our Aircraft Services team offers the unique service of creating detailed and precise aircraft maintenance schedule templates, which provide you with an accurate starting point in WinAir. Our team can load your cleansed aircraft compliance data or they can assist you with the process. The choice is up to you. WinAir has built OEM-based airworthiness authority compliant templates for all sizes and types of aircraft.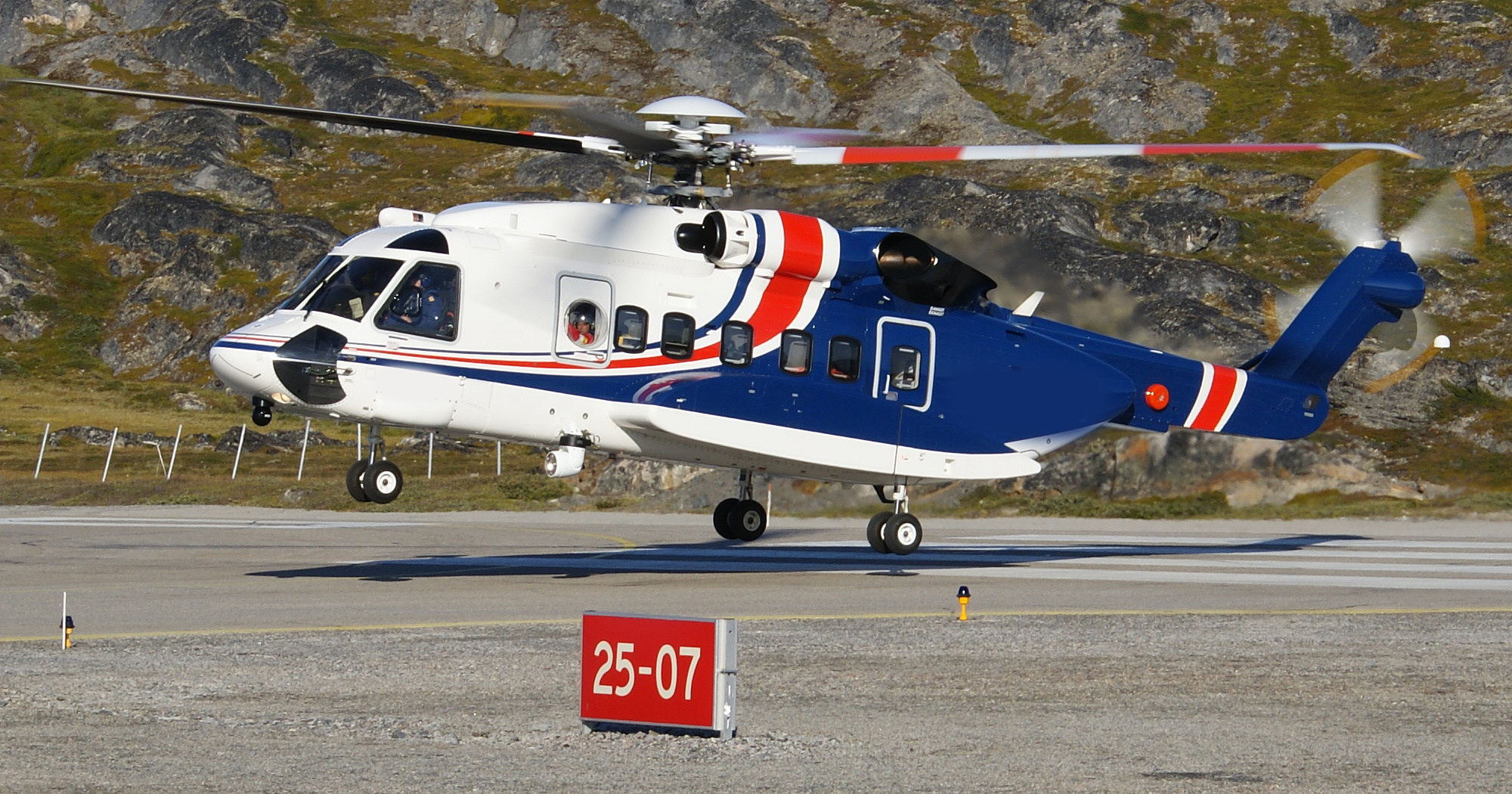 (Sikorsky S-92 – By Algkalv (Own work) [CC BY-SA 3.0], via Wikimedia Commons)
Once an operator has a working template, the Aircraft Services team can also provide data loading to port existing aircraft and components into WinAir, which is achieved with minimal to moderate operator involvement, depending on your preference. The result is a current, airworthiness authority compliant software-based solution with your recent aircraft data already in the system when your team finishes training and is ready to start working in the production environment. This means less duplicated effort by your staff, lower stress for you, reduced transition time, and a complete aircraft maintenance solution that is accessible worldwide.
The Advantage of Working with an Aircraft Services Team
Existing customers and new clients alike are utilizing WinAir's Aircraft Services team to transition their fleet into WinAir. What's the advantage of working with WinAir's Aircraft Services department? Aside from the obvious time that you'll save from the get-go, your organization will benefit from our team's ability to accurately import your data in an efficient, effective, and timely manner, along with our ability to seamlessly integrate WinAir into your working environment with minimal business disruptions.
The comprehensive industry and aircraft knowledge possessed by our Aircraft Services team makes this transition phase run smoothly and as expected. With templates and aircraft data loaded by the people who know the software best, WinAir's aircraft services have become invaluable to those who need a complete aircraft maintenance software experience.
We want to help you streamline your processes and save you time, so that you can focus your efforts on your daily operations. To learn more about our Aircraft Services department, our aircraft template building, or to simply discuss WinAir in relation to your business' unique needs, contact us today at 519-691-0919 or send us a message online.
---
About WinAir:
Based in London, Ontario, Canada, WinAir has 30 years of experience as a leader in aviation management software. Companies rely on WinAir to efficiently and effectively track and manage aircraft maintenance and inventory control. WinAir is proud to lay claim to hundreds of installations at aviation-specific organizations worldwide. From airlines, to heli-ops, to law enforcement agencies, oil industry suppliers, MROs, CAMOs, medical evacuation response teams and more, businesses using WinAir regard the solution as a necessary component to the successful management of their fleet maintenance programs.