WinAir develops list of 6 essential tips to assist aviation operations with managing their Stores room more effectively—advice based on industry best practices and WinAir's proven training methodology
---
Depending on the size of your business, the scope of your services, the number of bases that you have in operation, and the capacity of your resources, managing your Stores room and tracking your inventory can be somewhat of a challenge. While larger businesses tend to have more stock on hand than that of smaller ones, the fact of the matter is that if you are not accurately maintaining proper inventory control, then you are negatively impacting your company's finances.
In order to maximize profits, it is crucial that you closely monitor your stock levels and comply with industry best practices for managing inventory more effectively. This will ensure that you are able to carry acceptable stock counts, without having to face the dilemma of running out of inventory, or having too much stock on hand. Both of these scenarios can be a significant economic burden to any operation.
To assist you with better managing your Stores room and improving your supply chain management, we have compiled a list of six key tips. When applied correctly, these tips will save you countless work hours, preserve substantial capital for your business, and enhance overall operational efficiencies.
Here are 6 tips for managing an aviation Stores room more effectively: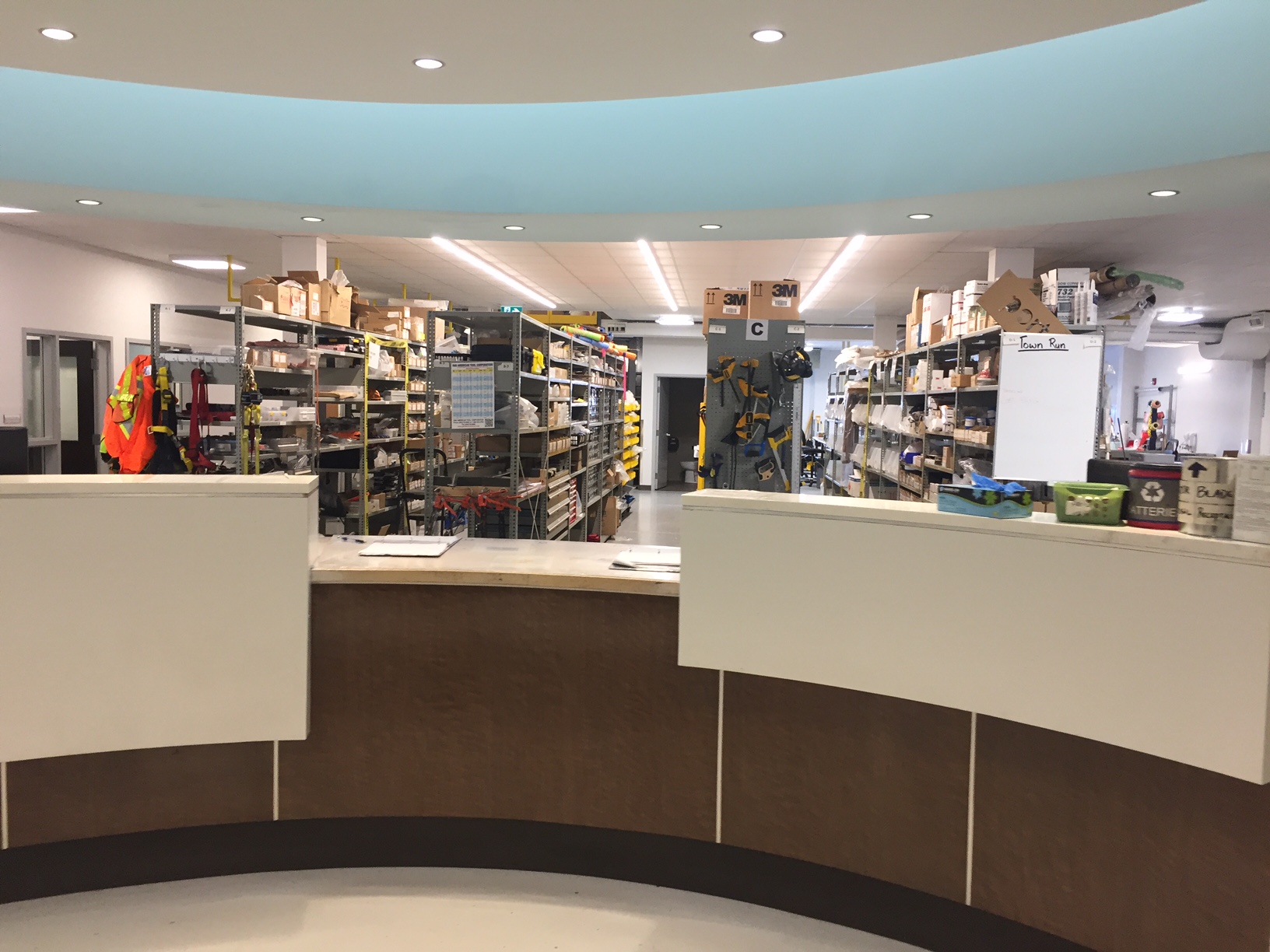 6. Location, Location, Location
To ensure that parts within a Stores room are easily identified and located during busy times, it is imperative that the location of parts is clearly defined on the parts label when received. A recommended method to use is a 6 code bin-location system consisting of:
Building
Room
Row
Section
Shelf
Box
We suggest that you use an alpha-based system, as opposed to a numeric-based system, since the former provides you with more options per character than the latter (26 letters versus 10 numbers). Using a system such as this makes it easy to find parts. A Code such as AAAEFC would describe to a Stores clerk that the part is located in Building A, Room A, Row A, Section E, Shelf F and Box C. If all stock is to always be housed in a main building and not at any other base, then this system can be applied using a 4-digit structure, by using the titles Row, Section, Shelf and Box.
WinAir allows for parts to be predefined to have Master Locations, meaning that the system tells you where to put the parts upon receiving, and not the other way around.
5. Where did that come from?
Another key element to managing a Stores room more effectively is using a batch reference field. This field can be populated as consumable batches get split apart, which makes tracing back to the original Vendor Lot number a simple task.
In a case like this, it is vital for your operation to be able to easily ascertain who the original vendor is, so that if there is a recall on parts, you will be adequately prepared to deal with the issue. With respect to recalls, it is important to note that these are based on the manufacturer's original Lot number and not on WinAir generated batch numbers.
For example, a recall on defective washers could turn out to be a nightmare for a business that does not utilize a batch reference field. Something small like this would be a horrible reason to have to ground an Aircraft (or multiples) because you do not know if the parts issued originated from the recall. Not knowing this information means that all specific recalled washers would have to be replaced.
With WinAir, you don't have to worry about this potential scenario, as the software informs you of the batches that were received that fall under this particular recall notice, along with where those parts have been used. This saves aviation operations significant time, money, and avoids the hassles associated with not being able to identify the original source of a specific part.
4. We've got Issues
In order to run a smooth Stores room and keep the accuracy of stock on hand, no parts should ever leave the room without a listed job that they were used on and the corresponding details. This practice of real-time data processing benefits not only the Stores room when issuing parts, but can also extend to other activities such as receiving, shipping, returns, and so on.
WinAir always trains Stores departments on a 'No task Card, No Parts' mentality. This means that if there is no Job card to work with, then there is no reason to request the parts in the first place. A strict policy like this may seem rigid and overbearing, particularly to those technicians who follow their own set of procedures out of habit, but in reality, one of your highest expenses is carrying stock. So when stock walks out of the room and cannot be traced to where it went, you end up with inaccurate counts causing shortages or overages. This can be a tremendous burden for your organization.
When all batches are issued to a task, there is always the ability to trace what went where and to whom. This will ensure that your accuracy stays at a high level and that you won't end up encountering these issues (no pun intended).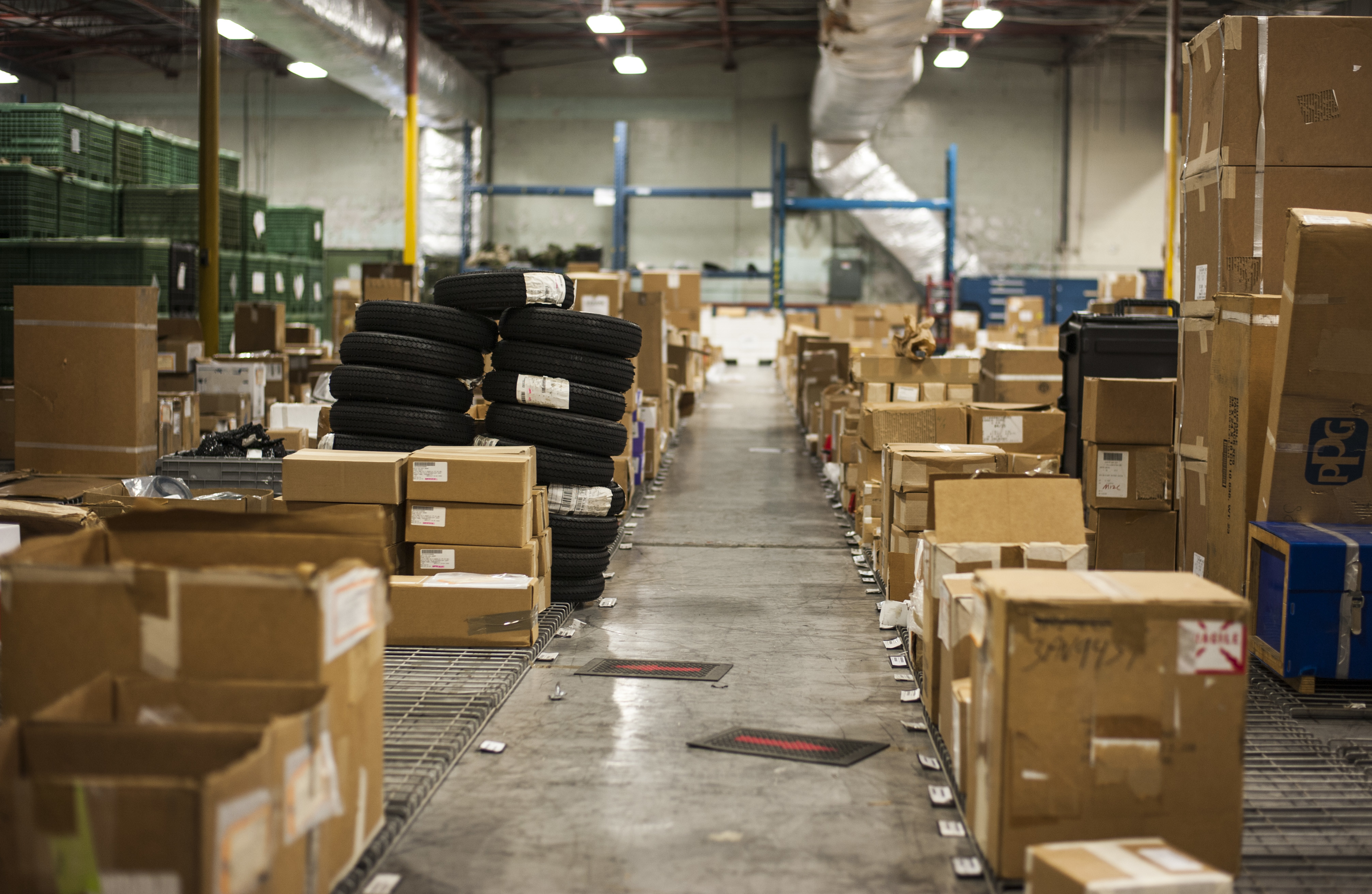 3. Is too much ever enough?
When managing Stores rooms, especially those with various parts for various aircraft types, it is important that the principles of Min/Max are implemented. This is key to guaranteeing that you have adequate stock levels at all times, without exceeding what is economically feasible. Setting these values will benefit Stores rooms of all sizes, and not just those of larger organizations.
In WinAir, individual parts can all have a master Min/Max level set, but this can be taken to another level, as the software also allows for the setting of an Economic Value. When factored into the equation for Restocking (how much do I need to order), WinAir can give you a number that not only complies with your minimum required stock level, but will also not allow you to surpass an economic level of your choosing. It is noteworthy to mention that WinAir uses this Economic level to recommend a reorder quantity and not to prevent over-purchasing—that is the purpose of the Max level. By conforming with these principles, you can maintain enough of what you need and at a cost that is deemed acceptable.
Min/Max values in any setup should be adhered to as closely as possible. Similarly, reporting should be done on a weekly basis to ensure that there will always be enough stock on hand. After all, you do not want to end up in a situation where Technicians are unable to complete work tasks because someone forgot to order grease.
2. What exactly do we have here?
Inventory counts are arguably the most despised part of any Stores clerk's job, but it could also be argued that inventory counts are one of the most critical functions that they perform.
Nowadays, it is not uncommon in the aviation industry to perform counts on a bi-annual basis, or in some cases, even quarterly. Performing stock counts regularly will ensure a better accuracy of current inventory, so that when parts are required, you can expect that they will be readily available.
This goes hand-in-hand with the above principles, as they all lead up to when your company performs the Inventory count. As time consuming as it may seem, the more frequently a count is performed, the more accurate your inventory will become over time. This will result in quicker stock counts and cost savings in the long run.
At WinAir, we recommend that you take this one step further and facilitate cyclical stock counts. These types of counts occur all year long, simply by counting a few boxes a day during the regular work shift. We have found that quarterly, bi-annual, and annual stock counts are a significant distraction to your team, which is mainly due to fact that they take much longer to complete. Not only that, but they will cost your business more in terms of labour hours, as oftentimes, these counts are completed outside of normal work hours. In the grand scheme of things, it is easy to count each bin multiple times a year, without having to shut down the entire Inventory room and make the exercise a big event.
1. Is this a fixer upper?
Another area that requires attention and consideration in your Stores room is your Quarantine Area. Depending on the size of the operation, this can range from a single locked cage to an entire dedicated room with its own shelving system (as mentioned earlier).
What is really important here is conducting consistent reviews of what is in your Quarantine Area, and actioning anything that is required on an ongoing basis (repairs, scrapping parts, sales, etc.). Addressing these issues in a timely fashion can ultimately save an organization on costs—not only from AOG situations, but also from having to constantly purchase parts (repairs can often be less expensive and fulfill the needs of the operation).
WinAir has its own Quarantine Area designed to mimic this process of review and actioning, so that users can always stay on top of the items within the Quarantine section of their Stores department. All items default to a status of TBD, which means that no one has had a chance to review it yet – essentially, this is a "Red Tag" item that is waiting to be actioned. From there, the item is dispersed to the correct area by actioning it with a Quarantine Decision. This ability to manage not only your inventory, but also your Quarantine, allows for greater overall organization of what is actually in your system and where it is located.
Manage Your Stores Room More Effectively with WinAir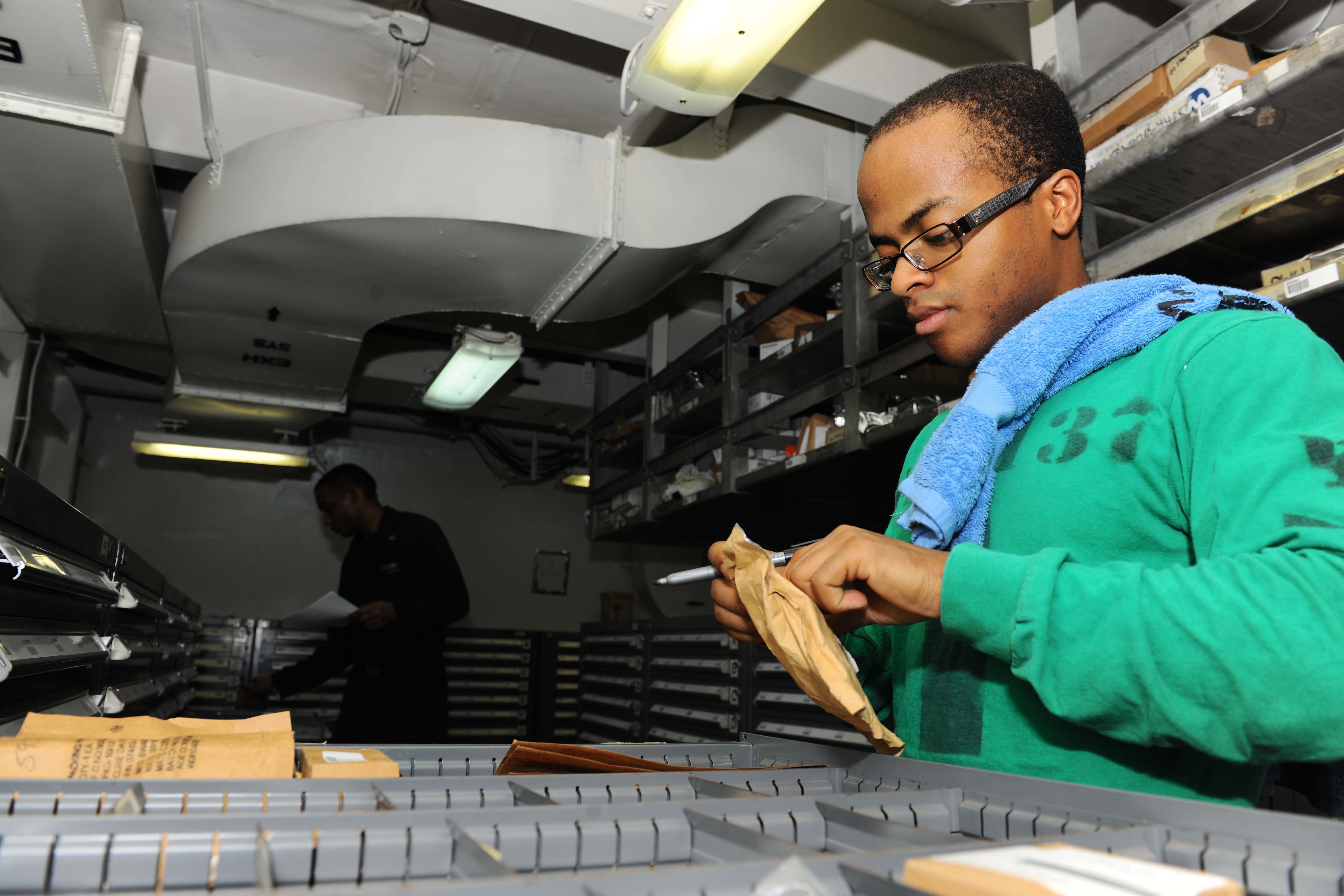 With WinAir Version 7, you can vastly improve how you are currently managing your Stores room and maintaining inventory control. By boosting operational efficiencies and making inventory tracking more precise, WinAir Version 7 will instill a level of trust in your staff, such that they can feel confident in the accuracy of the data that is reported within the system. This leads to a faster turn-around on maintenance activities and a greater potential to take on new business.
In addition to its industry leading aviation management software, WinAir offers a variety of services to assist aviation operations with the administrative tasks associated with going live with a new product. Additional services include inventory data import, aircraft template building, procedural consultations, and compliance and data loading. WinAir also offers businesses the option of having their solution hosted on our secure server.
Are you looking for a better way to manage your Stores room and maintain inventory control? If so, then get in touch with us today to discuss booking your tailored WinAir Version 7 demonstration!
---
About WinAir:
Based in London, Ontario, Canada, WinAir has 30 years of experience as a leader in aviation management software. Companies rely on WinAir to efficiently and effectively track and manage aircraft maintenance and inventory control. WinAir is proud to lay claim to hundreds of installations at aviation-specific organizations worldwide. From airlines, to heli-ops, to law enforcement agencies, oil industry suppliers, MROs, CAMOs, medical evacuation response teams and more, businesses using WinAir regard the solution as a necessary component to the successful management of their fleet maintenance programs.